The Dee Dee Zine is a magazine for people who love games, music, film and art from Asia and independent artists. Every month we produce a magazine filled with essays and culture.
In the August 2022 magazine (which you can purchase as a high-definition, printable pdf from our Payhip store), we have an absolutely cracking line-up of big, in-depth features, covering everything from warming anime, to retro games, and right through to the most transgressive of Japanese cinema:
– Cinema of transgression in Japan, and what that tells us about culture.
– SEGA Ages, and how the house of Sonic is teaching us all how preservation should be done.
– 40 years of Australian game development – what should you be playing?
– A wonderful anime that will inspire you to take up motorbikes.
– The unique challenges of writing a visual novel.
We also have plenty of puzzles – a crossword to test your knowledge of all things Japan, a sudoku and a nonogram. There's a comic and story featuring Dee Dee & her friends, as well as a summary of the upcoming games for the month, photography, and more.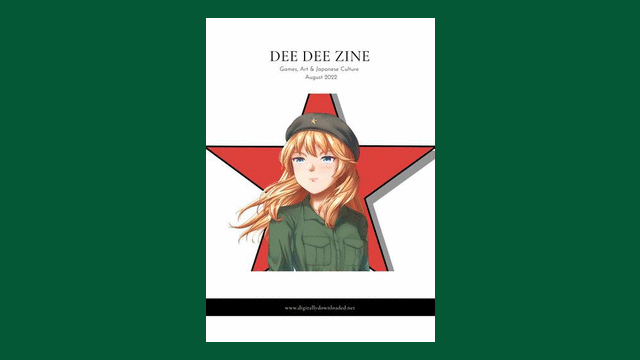 Don't forget, if you would like to subscribe to the magazine, you can support us on Patreon here. Patreon backers get the magazine delivered to their inbox every month, and at any amount pledged (so you can be a subscriber for as little as $1/month!).