Welcome to Digitally Downloaded's regular catch-up news feature. With each issue we will bring you the best news that you may have missed. Grab the biggest mug you've got, fill it with your favourite brew, and catch up with us (and our favourite news anchor, Dee Dee)!
Sherlock Holmes: Chapter One PS4 release date announced, XB1 version on hold
Frogwares has announced that the PlayStation 4 version of Sherlock Holmes: Chapter One will be released late this week. Unfortunately, the Xbox One version that was planned to launch alongside the PlayStation 4 version has been put on hold indefinitely (some places are reporting it is cancelled, but that is not what Frogwares stated). The game first launched last year on PC and current-gen consoles, and the developed held off on releasing the last-gen consoles versions so they could be better optimised. Basically, the developer wanted the game to play as well as possible on PlayStation 4 and Xbox One.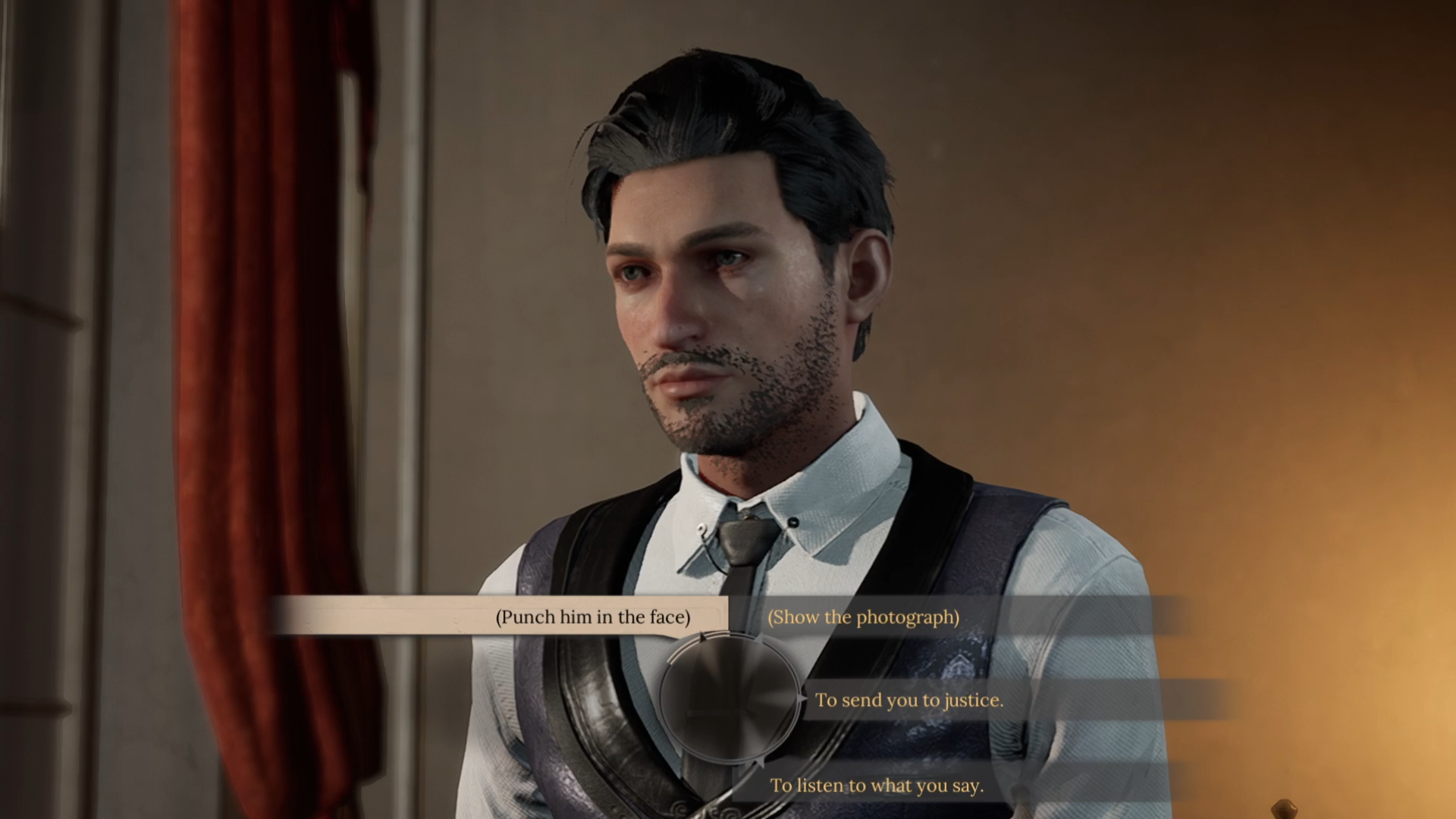 Frogwares put out a long statement on the decision it made. In it, the developer states, "Due to circumstances way outside of our control, the Xbox One version of Chapter One has been postponed indefinitely. Let us explain why… To say that the war made an impact on us is probably the understatement of the decade. Keeping our personal and mental situation out of this, the war impacted us from a production point of view heavily. From where we stand now, with the resources and manpower that we have, we can release the PS4 version of Chapter One on April 28th. However, we have to postpone the Xbox One version." People who pre-ordered the game on Xbox One are eligible for a full refund.
Developed and published by Frogwares, Sherlock Holmes: Chapter One will be released for PlayStation 4 on April 28. It is already available for PC via Steam/Epic/GOG, PlayStation 5, and Xbox Series; it originally launched in November 2021.
Ni no Kuni: Cross Worlds pre-registration is open
Pre-registration is now open for Ni no Kuni: Cross Worlds, an upcoming mobile title that is an expansion of the Ni no Kuni series. It reimagines the series' vivid fantasy worlds and character designs; it features an all-new story, anime-style graphics, and high-quality cutscenes. The developer promises players will be immersed in an experience similar to that of an interactive animated film.
Not only is pre-registration open, it's open in multiple places with multiple different rewards. Players who register via Apple's App Store and Google Play will receive a free explorer outfit via the in-game mailbox. Players can join the Discord channel to earn the Catarumpus Hat and a Special Title via coupon codes post-launch. Links and more information is available at the official Ni no Kuni: Cross Worlds
website
.
Developed by Netmarble, Ni no Kuni: Cross Worlds will be released for iOS and Android in the coming months. It will also be playable on PC, although in what capacity remains a mystery.
The Cotton series is being rebirthed with Cotton Fantasy, out next month
Fans of Cotton really enjoyed Cotton Reboot!, which launched last year. It only makes sense that the game is being "rebirthed" with Cotton Fantasy (or Cotton Rock'n'Roll in Japan, which was released last December). The game remains firmly in the high-octane shoot 'em up category (or cute 'um up, as the publisher states in a press release). Here's the launch date announcement trailer:
The willows are vanishing from Fairylank, and the Fairy Queen has entrusted Silk to solve the case. Promise a lifetime supply of all-you-can-eat willows, Nata de Cotton is willing to help out Silk and embark on an all-new adventure together to save Fairyland. Players have six characters to choose from, each with different mechanics and attacks. There are 16 scrolling stages with vertical, horizontal, and 3D movement to unlock. The game is fully voiced in Japanese, with English, French, Italian, German, and Spanish subtitles.
Developed by SUCCESS Corporation and published by ININ Games, Cotton Fantasy will be released in the west for PlayStation 4 and Nintendo Switch on May 20. It will be available both physically and digitally.
PlayStation Plus relaunch dates depends on your location
Sony Interactive Entertainment has announced that PlayStation Plus will be relaunching with its three-tiered service in May and June, depending on location. With its launch, PlayStation Now will no longer be available; existing subscribers will be transferred to the Premium Plus tier with no change to their subscription fee (at least, for now).
The first tier is PlayStation Plus Essential. It's similar to the current PlayStation Plus, and includes two monthly downloadable games, exclusive discounts, cloud storage for saves, and online multiplayer access. The second tier is PlayStation Plus Extra, which includes everything from the first tier plus a catalog of up to 400 PlayStation 5 and PlayStation 4 games downloadable for play. The third and final tier is PlayStation Plus Premium, which includes all of the above plus another 300+ games, including cloud streaming for PlayStation 3 titles and downloadable/streaming for PlayStation, PlayStation 2, and PSP games.
The new PlayStation Plus will launch on May 23 in Asia (except Japan), June 1 in Japan, June 13 in the Americas, and June 22 in Europe. Cloud streaming will be expanded to Bulgaria, Croatia, Czech Republic, Greece, Hungary, Malta, Poland, Republic of Cyprus, Romania, Slovakia, and Slovenia.