The Dee Dee Zine is a magazine for people who love games, music, film and art from Asia and independent artists. Every month we produce a magazine filled with essays and culture… and have we got a cracking issue for you this month1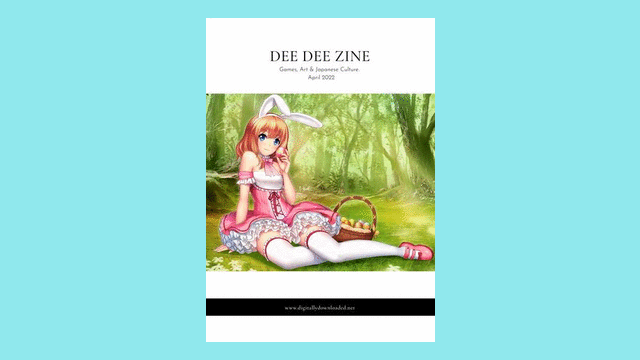 In the April 2022 magazine:
– The wonderful brutality of NES-era JRPGs.
– The best games that have been inspired by One Thousand And One Nights.
– A book about China you absolutely should read.
– An underrated Japanese film about punk music and saving the world.
– A touching anime about death.
– So much more!
We have the first comic in an all-new series about Dee Dee & her friends, as well as the usual story, puzzles, and wraps on upcoming games and figure releases. And, of course, there's the photo of the month.
You can buy the magazine here.
Don't forget, if you would like to subscribe to the magazine, you can support us on Patreon here. Patreon backers get the magazine delivered to their inbox every month, and at any pledge (so you can be a subscriber for as little as $1/month!)