Welcome to Digitally Downloaded's weekly catch-up news feature, the catch-up coffee. With each issue I will bring you the best news that you may have missed. Grab the biggest mug you've got, fill it with your favourite brew, and catch up with us (and our favourite news anchor, Dee Dee)!
Narrative roguelite action game Tax-Force announced
Inspired by comic books, Tax-Force is a narrative roguelite action game from the developer behind Jennifer Wilde. In the game, the planet is in debt and in a final attempt to repay it, the player is invested to lead Tax-Force. It's an elite department of heavily armed treasurers that has been granted emergency powers to hunt mutant billionaire tax evaders. You'll have to fight your way through their defences to negotiate repayments. Spend that money to either clear the debt director or reinvest in the city to grow to economy to repay the debt. All before the planet burns to a crisp in seven days.
The game forces players to weigh up morality-based policies and economic strategy. There are themes surrounding the effects of government policy and corporate responsibility. It features melee combat with mutant powers. As you reinvest in society, the gameplay reacts. Healing responds to investment in healthcare. Weapons and criminal activity adjust to defence speed, and new bridges and paths appear with investment in infrastructure. Death activates a mutant power that brings you back to Day 1, still armed with the knowledge you gained previously.
Developed and published by Outsider Games, Tax-Force will be released for PC via Steam. There is currently no set release date. It will be playable at Gamescom this week.
Creature Keeper will be released for Switch
Originally announced in early 2022 for PC via Steam and unspecified console(s), it's now been announced that Creature Keeper will be released for Nintendo Switch in addition to PC sometime this year. Creature Keeper is a monster-taming game where you fight alongside tamed creatures in real-time. Form a party and strengthen them by cooking yummy food, crafting trinkets, earning power-ups via a Pocket Garden, and nabbing unlockables from the Bestiary.
Creature Keeper is an ancient role. In the game, a strange illness is affecting creatures and you must uncover the mystery of why to restore balance to a divided world. Befriend creatures to fight alongside you. Learn recipes and cook up tasty meals. More knowledge equals more power, so fighting corrupted creatures unlocks notes, skills, recipes, and more. Play style can be customized by crafting a variety of weapons and trinkets with unique effects. The aforementioned Pocket Garden is a magical portable farm.
Developed by Fervir Games and published by Graffiti Games, Creature Keeper will be released for PC via Steam and Nintendo Switch later this year.
Ghostpia Season One coming to PC
Ghostpia Season One is a visual novel with visuals that resemble a picture book, but it is also adorned with glitches and noise that gives it a retro feel. A town is isolated from the world by snow, and lies barren. It's a town where ghosts flood the streets at night… but they're less ghosts, and more immortal. They're unable to die. But they call themselves ghosts. Sayako is the one person that doesn't really belong in town; she's sharing a room with a mysterious new girl. She longs to return home, to venture farther than anyone has before, to remember what she has forgotten. The game has a single storyline, so no quick-time events or branching storylines.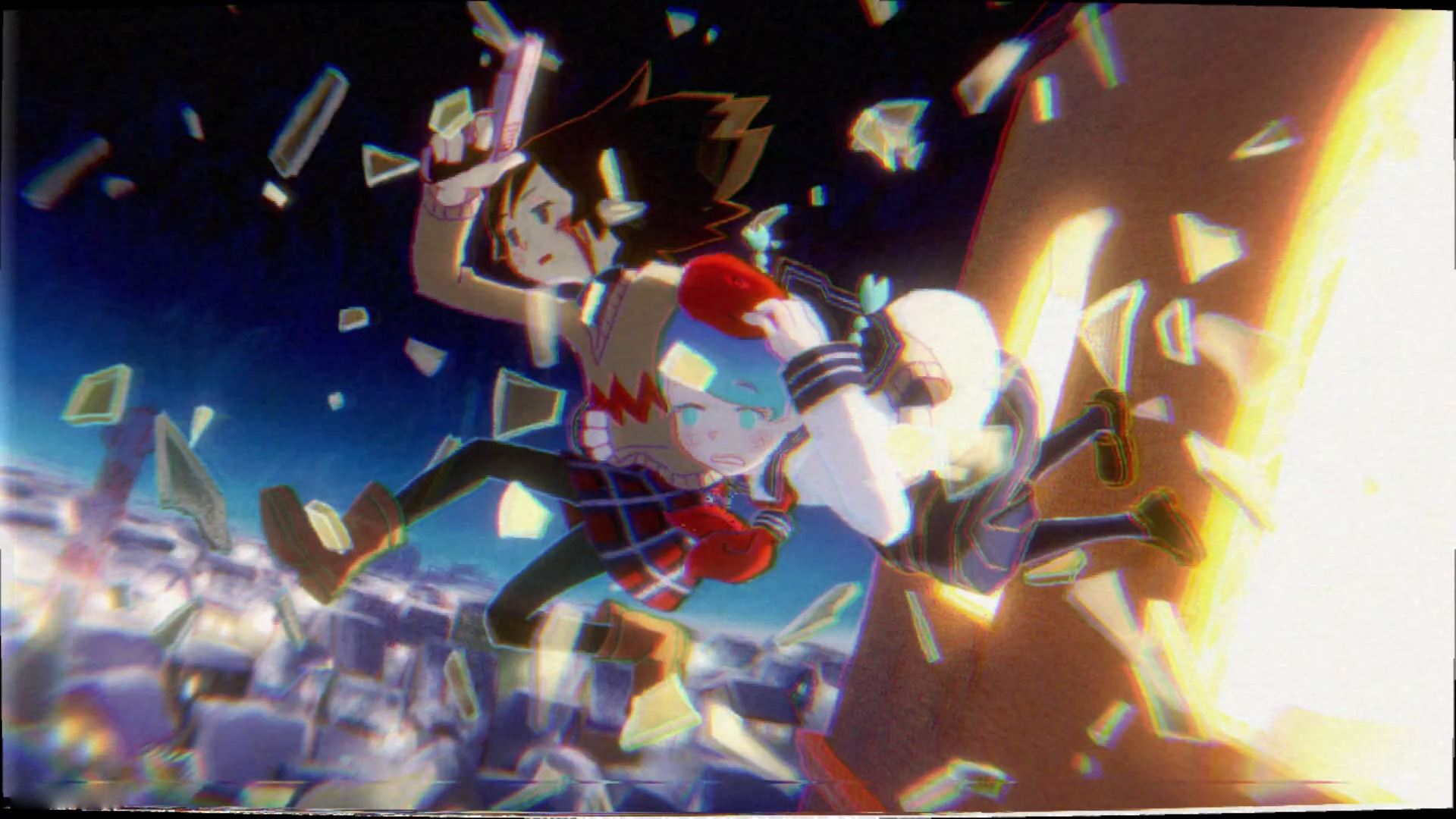 The PC version is a bit different from the Nintendo Switch version of the game. It will feature keyboard and mouse controls, full high-definition and 4K resolution support, up to 60 frames per second, and Steam achievements. This is the studio's first release on Steam, and it is grateful for the patience of those wanting to play the game on PC.
Developed and published by Chosuido, Ghostpia Season One will be released for PC via Steam on August 22. It is currently available for Nintendo Switch.
The Star Named EOS to be published by Playism; delayed until 2024
Over the weekend, it was announced that storytelling puzzle adventure game The Star Named EOS will be published by Playism. It will also be delayed a bit, from 2023 to 2024. The game uses panorama technology to create beautiful environments, and combines photography and puzzle solving to create an immersive storytelling experience.
Dai is a young photographer, following in the footsteps of his missing mother. During his childhood, she was often away from home travelling, and Dei could only image her adventures through photos and letter she sent. One day, Dei notices something odd in one of the photos, and everything he believes is challenged. Now, it's time for him to set out to find the truth behind his mother's disappearance. The story unfolds as you take photos and solve puzzles, two intertwined elements. Recreate scenes from past memories and snap photographs of them, unravelling a mystery surrounding your family and finding a love that was left unrealized.
Developed by Silver Lining Studio and published by Playism, The Star Named EOS will be released for PC via Steam in 2024.