I'm a massive Survivor fan, though that's a relatively recent occurrence (maybe five years ago) that began as a way to fill time between seasons of Big Brother. Still, I've seen all of the American seasons and most of the Australian seasons, and I'm set to start to Quebec version. Despite my love of the show and the game at its core, there's not a chance in hell I'd ever been apply let alone be cast. So when Survivor: Castaway Island was announced, I was thrilled. It's a contemporary game where I can play as a participant, what more could I possibly want?!
The Survivor format is owned by Banijay Brands, and was created by Charlie Parsons. One of the most-watched reality formats around the world, the format was first launched in Sweden in 1997. It's so popular that CBS is about to air the US version's 45th season (it evens out to two per year since 2000). There have been a total of 50 versions made worldwide, with over 360 seasons (or series, depending on where you live) commissioned to date. Survivor: Castaway Island is specifically based on the French version, known as Koh Lanta.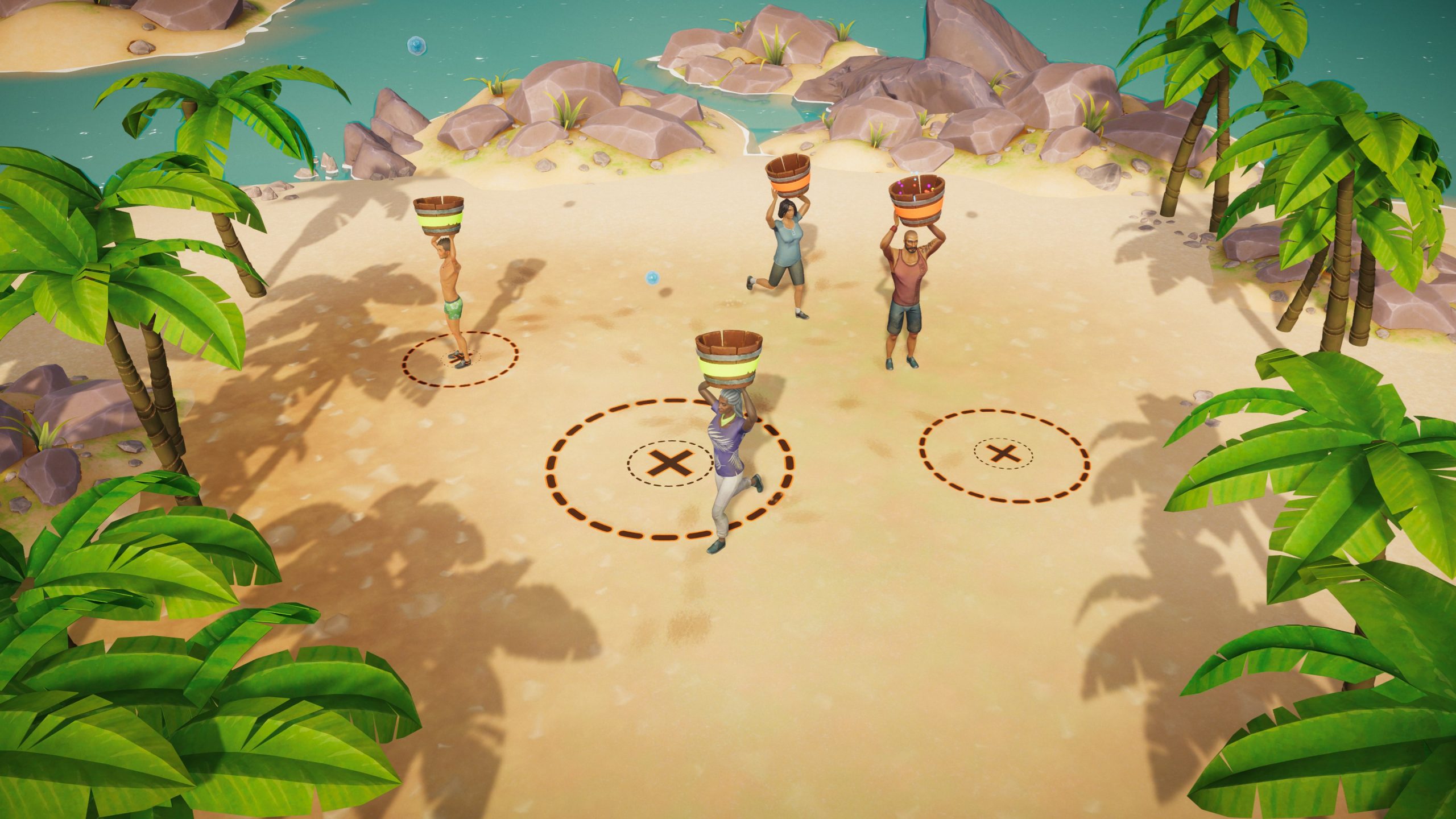 In the game, players choose from 12 fearless adventurers and join a tribe. Survive in the wilderness, test skills in challenges, and play a social game of alliances and strategy. You'll have to rely on your survival instinct and strategy to remain in the game, though challenge wins can help with that. Every decision made is crucial to your fate; are you cunning, strategic, and ruthless enough to outwit, outplay, and outlast the other competitors?
Related reading: If you're looking for a game about a game that's slightly… darker… check out The Nonary Games compilation.
Regarding the game, Stephane Longeard – CEO of Microids – states in a press release: "Our goal is to provide a unique immersive experience centered around interaction, competition, and survival. We are excited to offer players and millions of viewers worldwide an engaging adventure that lives up to their favourite show." Lex Scott, commercial director of gaming and gambling at Banijay Brands, says, "Survivor is an iconic format that is known and loved by scores of fans all around the world. With its world class capabilities, Microids is a great partner for us to transform this IP into an original and innovative game that recreates the Survivor experience at home."
Developed by Magic Pockets and published by Microids, Survivor: Castaway Island will be released for PC via Steam, PlayStation 5, PlayStation 4, Nintendo Switch, Xbox Series, and Xbox One on October 3.