It's Not E3 time once again! To say that this week will be fluffernutters is an understatement. The showcases basically seem endless when looking at it from this side. I'm keeping my eye on all of them, and will be sure to recap and share highlights as things happen. Basically, I'll wade through all the crappy games to bring you the best ones. But there's one showcase that makes that difficult, because it's all going to be so good: Wholesome Games' Wholesome Direct.
Generally, I don't promote shows before they happen. But Wholesome Games is dedicated to bringing us the coziest games. I feel it's really important to highlight this effort, as the gaming world is flooded with violent shooters or war games, generally from big developers. The Wholesome Direct goes in an entirely different direction, featuring non-violent games from indie developers worldwide. (Here is my recap of last year's showcase.)
This year's Wholesome Direct will feature nearly 80 new and upcoming titles. Now you see why I recommend watching it – I can't possibly recap 80 titles, so it's worth watching it live to get a glimpse at the games that would interest you the most. There will be game reveals and exclusive footage, sure, but there will also be interview with the people behind fan-favourite games like Venba and Mineko's Night Market. The showcase will be hosted by Jenny Windom, Gam Smolders, and Kennedy Rose.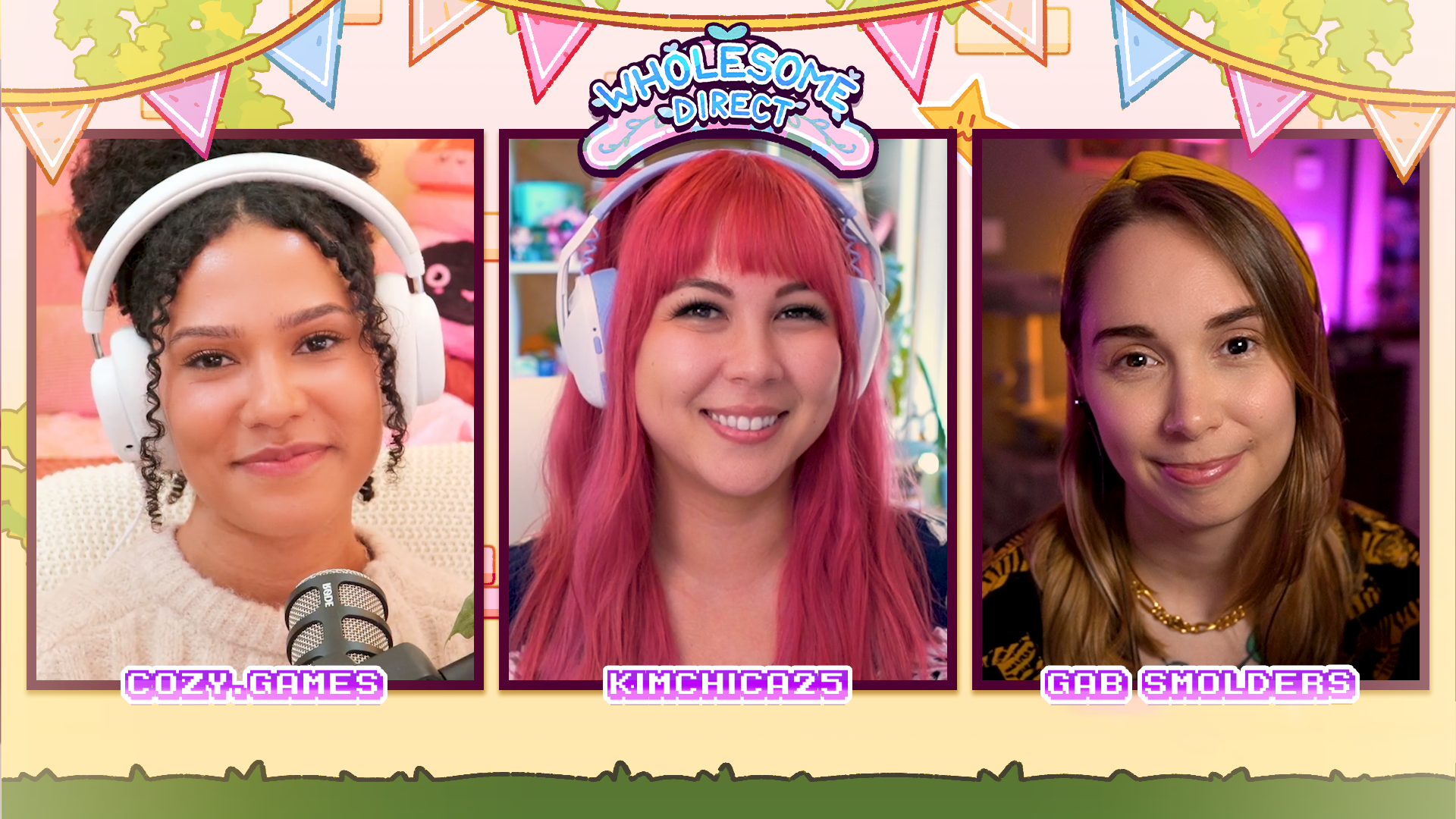 Another reason to highlight the Wholesome Direct in advance is that limited-time merchandise will be released during and soon after the showcase. These items will be available through The Yetee and benefit a charity near and dear to my heart, AbleGamers. AbleGamers aims to improve the lives of people with disabilities through the power of video games. It does amazing work, and is worth supporting if you can.
This year's Wholesome Direct will air on June 10 at 12 p.m. ET (June 11 at 2 a.m. AEST). It will be available via YouTube and Twitch.