For some decades now, wrestling game fans have been seriously limited in game choice, with only titles produced around the dominant brand, WWE – such as WWE 2K23 easily available to Western audiences. However, the publisher of WWE made a huge misstep with WWE 2K20, dropping Japanese developer, Yukes, in favour of Visual Concepts. If you're a fan of wrestling games, I don't need to tell you just how bad 2K20 was. If you're not, go look up some of the glitch videos on YouTube, but maybe not before you need to go to sleep, because some of them are truly horrific.
Still, that left Yukes with decades of game development experience to lean on, and not that much to do with it.
History showed with AKI – developer of the engine used in games such as WCW/NWO Revenge and WWE No Mercy – that there are slim pickings to be had if you can't tie your wrestling game into some kind of recognisable real-world wrestling company. Just prior to 2K20, All Elite Wrestling (AEW) was launched as a competitor brand to the WWE. It was headed up by a number of prominent independent wrestlers, including noted gamer Kenny Omega. If you're thinking that might be lip service, let me point out that one of his signature moves is called the V-Trigger, while his finishing move is the One Winged Angel. I'd certainly not be keen to question his gaming credentials to his face.
Kenny Omega knows his wrestling games, and from the outset that game – AEW Fight Forever – was promised to be a hybrid of modern visuals with the exceptional gameplay of classic AKI titles like the Japan-only Virtual Pro Wrestling or WWE No Mercy. AEW was keen to have a game, and Yukes was available, as was classic AKI producer Hideyuki Iwashita so problem solved, right? Well… not so fast.
Literally. AEW announced Fight Forever was announced way back in 2020, and it feels like it's taken forever to actually release, no matter how many times the company promised that it was "coming soon" to "my favourite console". I'm still waiting for the SNES version, if anyone at THQ Nordic is listening. OK, that's never going to happen. Damn.
Now it's finally out, and AEW Fight Forever is very much your standard modern wrestling game; there are options for singles bouts, triple threats, four ways, ladder matches, online ranked matches – not that I could test this prior to launch – and AEW's take on a Royal Rumble style experience, the Casino Battle Royale, though this suffers from an odd game-limitation. In the actual AEW wrestlers enter the Casino Battle Royale in groups of five. The game's four-wrestler limit means it plays much more like an actual WWE Royal Rumble, with individual wrestlers coming on only when one is eliminated. You also get the "Road To Elite" story mode, modelled on the No Mercy experience with branching paths depending on your win-loss record, as well as some smaller in-game character choices you can make.
It's tied into a light-RPG style experience that sees you juggle your energy and enthusiasm with scripted diversions into restaurants, sightseeing and AEW's secondary programs such as Rampage and the already-cancelled Dark, as well as a virtual currency used to unlock new game models, moves, entrances and soundtracks. Road to Elite is most important for created wrestlers, because it's how you actually increase your character's stats, moves, and even buffs for things like attacking before the bell, diving from ringside or quickly climbing the ropes.
The Road To Elite mode also gives you a quick history lesson in AEW's early years, with specific clips unlocking as you play through, from the early All In days through to the debut of CM Punk in Chicago… though understandably not the All Out brawl that saw him persona non grata in the company for quite a while there. It's a neat inclusion, but not quite on the level of the way that the WWE 2K games incorporate real-world footage into their showcase modes.
The other aspect that makes AEW Fight Forever a little different are the mini-games, which you can play either as part of the Road to Elite mode, or standalone. Think of a basic Mario Party minigame, give it a wrestling coat of paint and you're there, whether it's a memory game, a falling counters game or a hurling bombs game.
Most of the minigames are pretty arbitrary and not that great, though I will give them points for "Where's Orange", a Where's Wally-style photo game that sees you finding the king of sloth style amidst pictures where he's blatantly obvious. It's a funny gag the first time… less compelling thereafter. That's the game's minigames in a nutshell, actually.
Yukes has loads of experience in wrestling games, but it's got to be said that AEW Fight Forever still very much feels like a "version one" game, with a few rough edges and some odd exclusions as well. As an example even in matches with disqualifications enabled, you've got to work quite hard to actually get DQ'd. Poor Penta El Zero M had to get whacked with a ladder about a dozen times before the ref would actually stop me in one game, which just feels plain wrong. At least let me bump the ref and cheat properly, Fight Forever!
The basic flow of the game is decent enough, and if you're au fait with how No Mercy plays you'll have an immediate edge in terms of getting much of the control and timing down. Actually, if you've ever played any of those classic N64 wrestling games, don't even go near this game's easy mode, because you'll actively struggle to lose at that level. I know I did.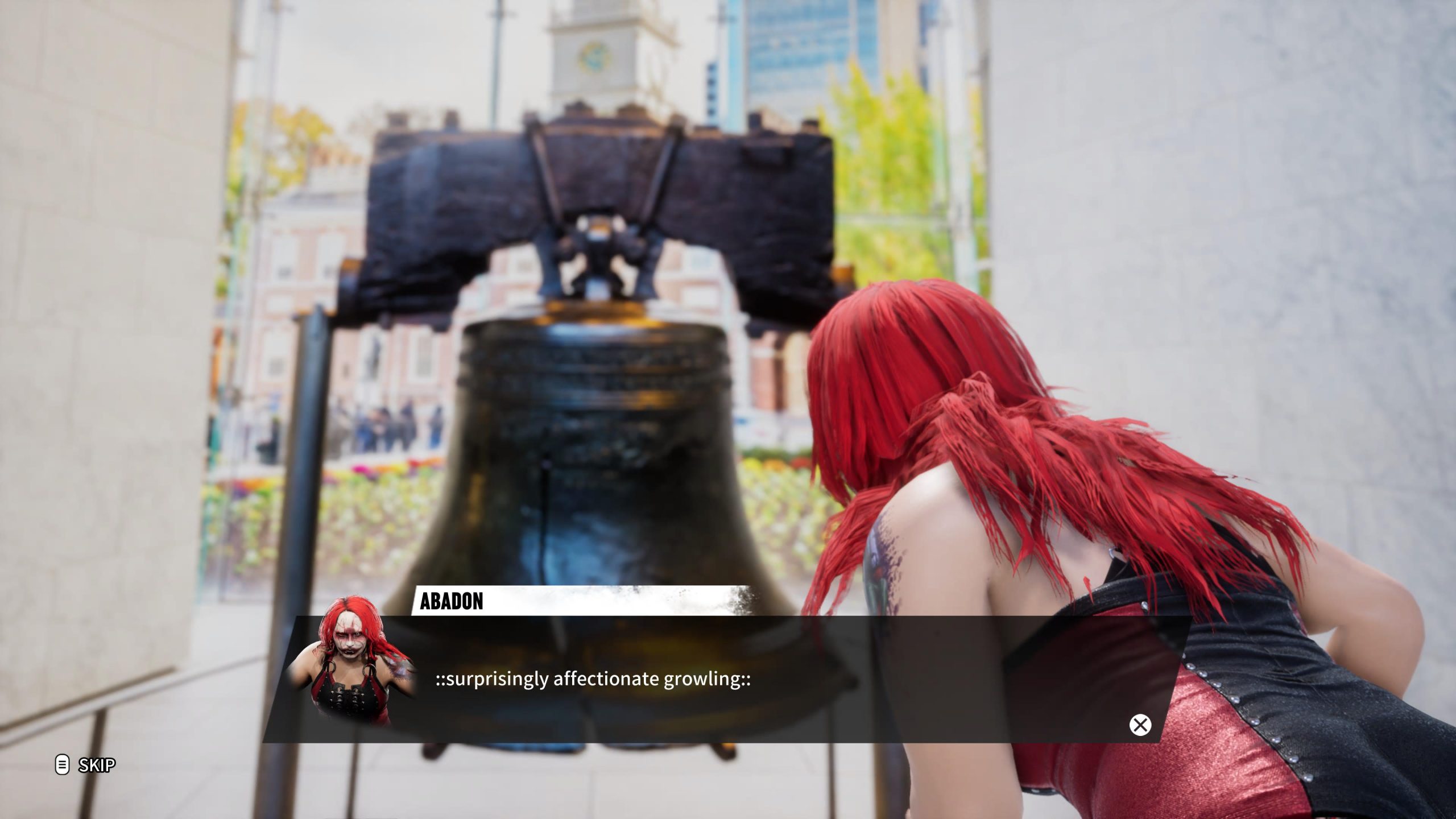 One other absolute criticism I've got is that while there are short audio clips before matches from the announcers, and entry announcements from AEW announcer Justin Roberts, there is absolutely no in-match commentary whatsoever. It's a truly baffling exclusion, because while the quality has varied a lot, we've had in-game commentary in wrestling games since the PSOne era. AEW has some great announcers with Taz, Tony Schiavone, Jim Ross and Excalibur to call on, but they're simply not present at all. It's only when something like that is missing that you realise what it adds to the presentation.
It's taken a long time to come to market, and that means that some of its character models are for wrestlers who are no longer with the company – Cody Rhodes being the most prominent there, because he's now got the cachet of being both here and in WWE 2K23 at the same time – sadly deceased in the case of Brodie Lee, or having undergone significant visual changes, as with Kris Statlander. The available roster is nice and wide, and it does support intergender matches in a way that WWE games haven't for some 14 years now. Still, it's also missing a lot of prominent AEW wrestlers at launch. Yes, CM Punk is actually in the game – at one point he was the cover star – but there's no Jamie Hayter, no Serpentico, no Swerve Strickland… I could go on, because AEW owner Tony Khan seems to sign a new wrestler or two to the promotion every week.
It appears that AEW and THQ Nordic's plan here is for DLC wrestler packs, with add-ons already announced to add FTR, Keith Lee, The Bunny, Hook, and Danhausen down the track.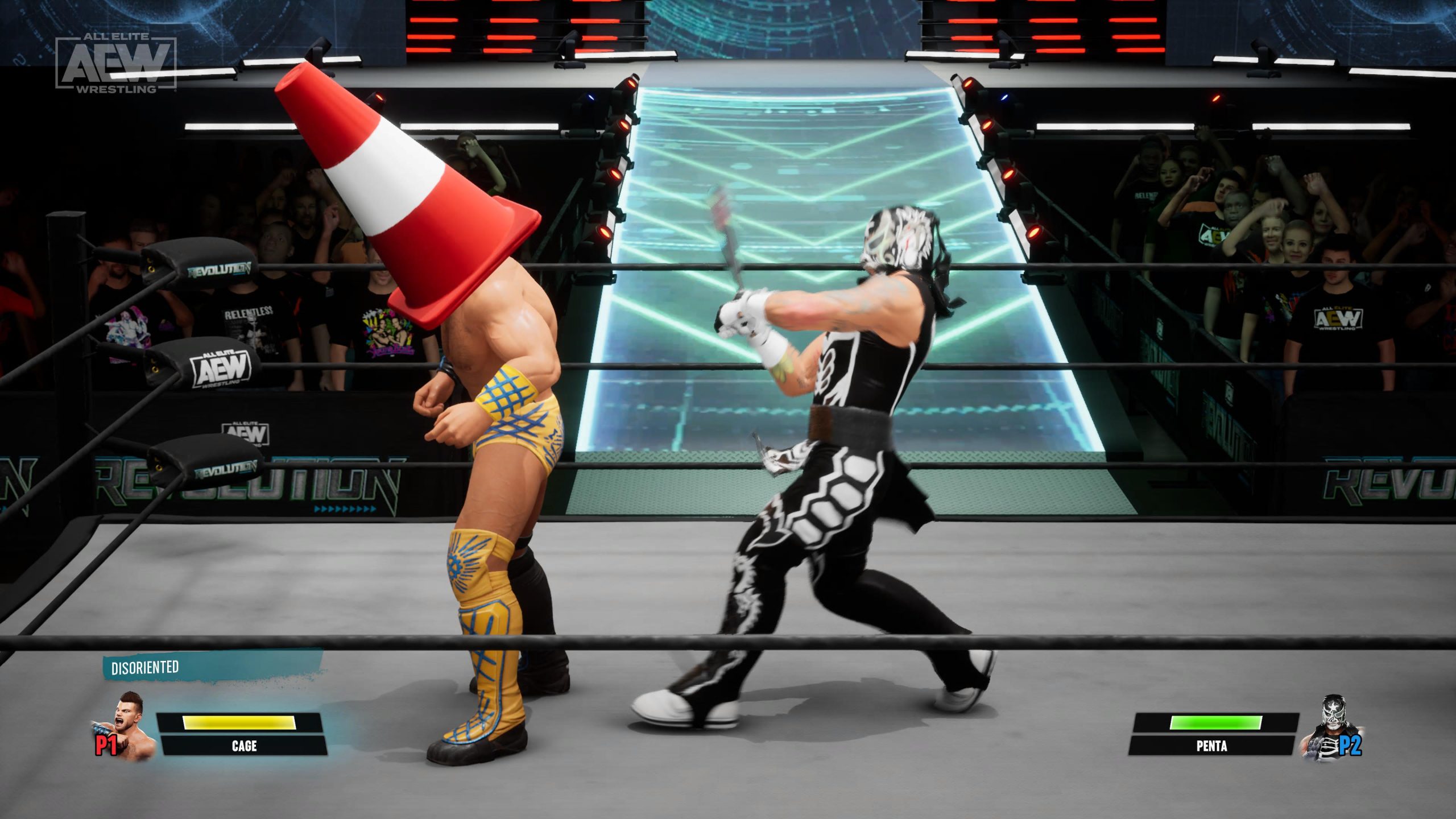 AEW Fight Forever has a generally lighter, more arcade style to it than the simulation style of the WWE games. That makes it a little easier to place in front of more casual fans, because you can do reasonably well with simple controls or button mashing, but equally maybe a little frustrating to those used to the WWE game style when they realise there aren't specific timing games for kicking out of pins or submissions.
All of that said, it does ultimately come down to a single question: is AEW Fight Forever a better game than WWE 2K23?
No, I don't think it is, but that's at least partially due to the fact that this is very much in the early days of this particular franchise. It's not markedly worse, either, it's just a different way to present the admittedly wacky world of wrestling in video game form. There's still a lot of fun to be had in creating a pro grappler and taking them to the top, or getting together with a few friends for some solid battles, online or offline.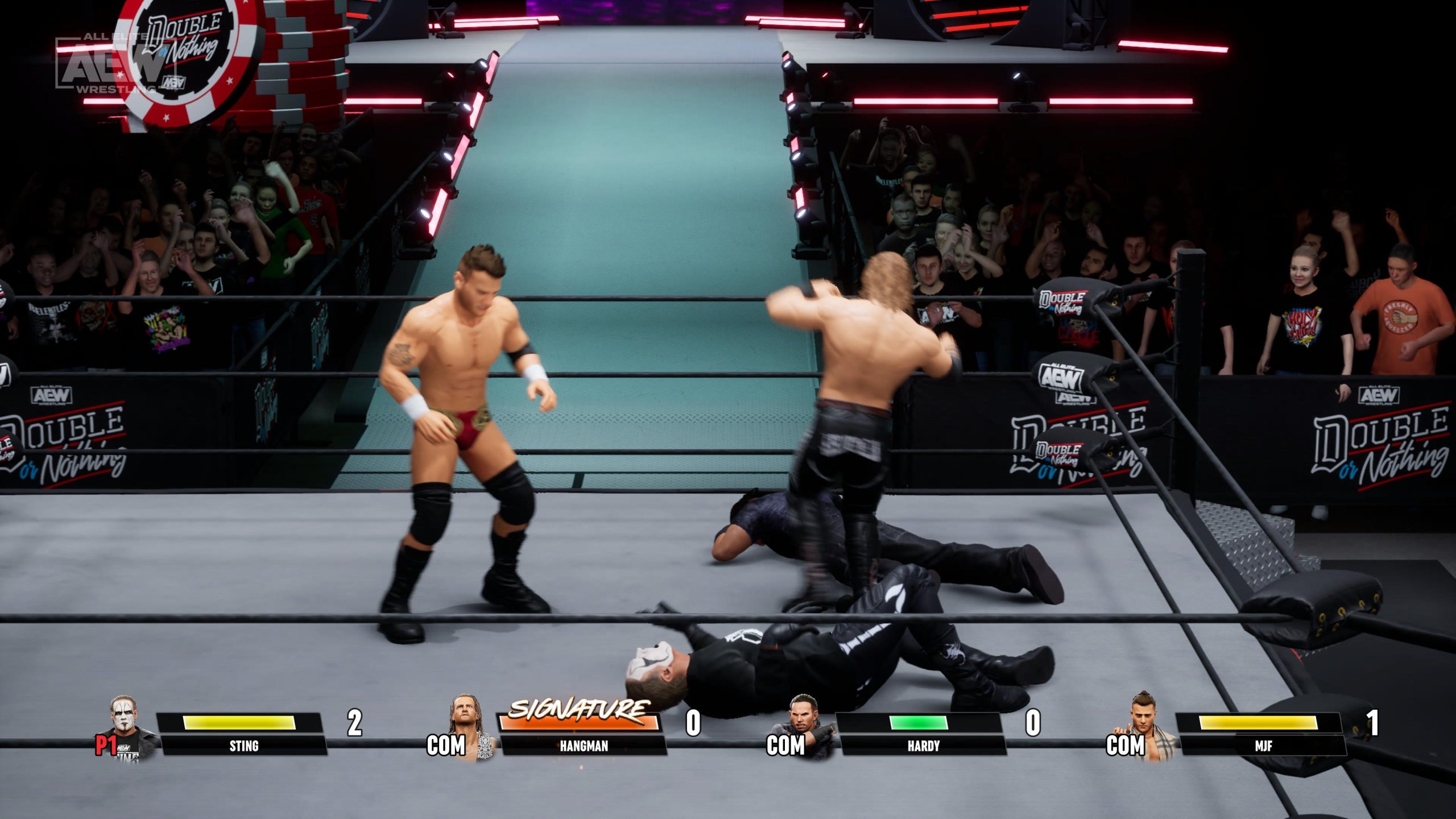 There's room for improvement, and it'll be interesting to see how that takes shape, given that they've said the plan is not for annual sports game style releases, but instead iterative development over many years. Maybe adding in a cage match, smoothing out some of the games' slightly rougher animations, even if they are hand-drawn, and adding commentary would be good for a start. Yes, I know, I'm asking for them to add in even more DLC, but it seems like that's what they actively want to do here, and it might just be the right approach for the challenger brand.