Harvest Moon was once the epitome of farm/life sims, until Stardew Valley took over that mantle. It was an easy one to steal, though, thanks to some messy stuff that has the original Harvest Moon developer working under the Story of Seasons banner while Natsume kept the Harvest Moon name. The titles haven't quite lived up to the name, and I'm not the only one that thinks so – Matt mentioned the same thing when Harvest Moon: The Winds of Anthos was announced. I think we're all begging for a solid title at this point, something worthy of the Harvest Moon name. Well, there isn't much longer to wait for that judgement to be made; Natsume has announced that the game will be released in late September.
The land of Anthos was peaceful when watched over by the Harvest Goddess and Harvest Sprites. They protected its inhabitants from natural disasters. Many years ago, Anthos experiences a severe volcanic eruption that threatened all walks of life. The Harvest Goddess and Harvest Sprites has to use up all their remaining power to protect the land. Villages got blocked off from each other. Some people were even trapped outside of their homes, unable to return. The Harvest Goddess believed that these villages and people would one day be reconnected, and sent out a bottle with a letter and a magic key before falling into a deep sleep.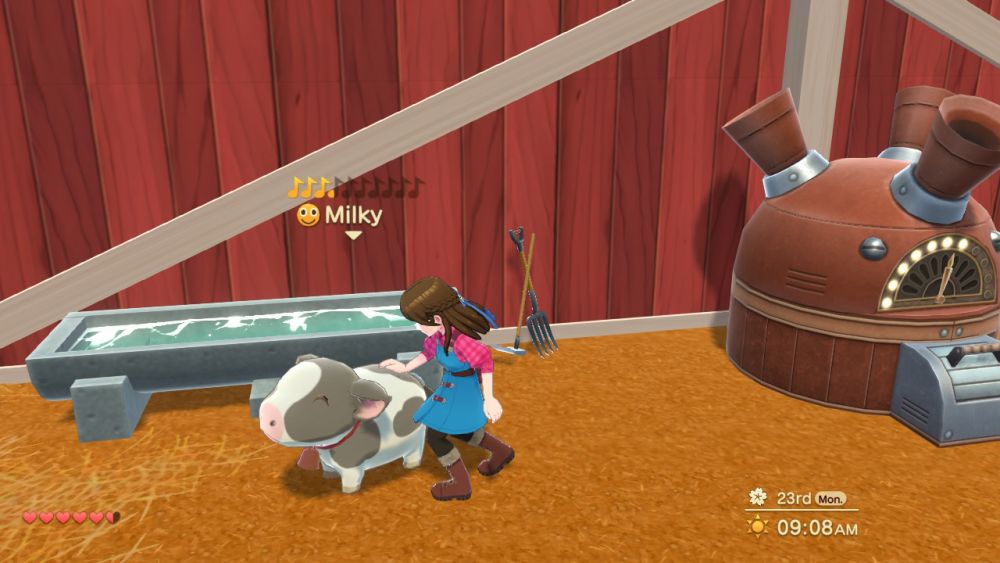 The story takes place ten years after these events. The player finds the message in a bottle, and it's now up to them to revive the Harvest Goddess and Harvest Sprites, with the help of wacky inventor Doc Jr. and others. Farm all around Anthos with Doc's new Expando-Farm, allowing players to move from place to place and farm everywhere from snowy mountains to beautiful beaches. Raise different kinds of cows, chickens, and sheep, but also find more exotic animals to keep. Of course, there's the romance: woo five different bachelors and five different bachelorettes, and marry anyone.
Developed and published by Natsume, Harvest Moon: The Winds of Anthos will be released for PC via Steam, PlayStation 5, PlayStation 4, Nintendo Switch, Xbox Series, and Xbox One on September 26. It is available for pre-order through Natsume and Amazon now. The NIS America store exclusive limited edition will include the game, a CD soundtrack, a Sleepytime Cow plus (it's seriously adorable), an animal lapel pin set, and a collector's box.