Welcome to Digitally Downloaded's weekly catch-up news feature, the catch-up coffee. With each issue I will bring you the best news that you may have missed. Grab the biggest mug you've got, fill it with your favourite brew, and catch up with us (and our favourite news anchor, Dee Dee)!
Nintendo Switch Online + Expansion Pack adds Metroid Fusion this week
I was thrilled when, after the last Nintendo Direct, Game Boy and Game Boy Advance games were added to Nintendo Switch Online (+ Expansion Pack for GBA titles). At the time, the GBA games included were Super Mario Advance 4: Super Mario Bros 3, WarioWare Inc: Minigame Mania, Kuru Kuru Kururin, Mario Kart: Super Circuit, Mario & Luigi: Superstar Saga, and The Legend of Zelda: The Minish Cap; there was a promise that more games would be added soon, and we haven't had to wait long for that. This week, Nintendo will be releasing Game Boy Advance's Metroid Fusion. I'm pretty sure that was my first Metroid game!
In the game, Samus is attacked by a parasite while exploring a mysterious planet. It's not only deadly, but it can mimic the abilities of the creatures it infects… including Samus. She's saved thanks to a Metroid DNA infusion, but soon learns that the parasite has spread to the research station orbiting the planet. The game promises "classic Metroid gameplay" (Metroidvania is a thing, after all) while exploring the station. Be careful, though, as the parasite mimicking Samus is on the loose.
Developed and published by Nintendo, Metroid Fusion will be added to Game Boy Advance – Nintendo Switch Online on March 8.
Spike Chunsoft's fitness game is coming west
The game that claims it brings "circuit training to every body" has already been released in Japan (as Fitness Runner, I believe), but now it's on its way west courtesy of its developer. The game utilizes Super Circuit Training, a workout method alternation aerobic and strength-building exercises to burn calories efficiently, increase endurance, and improve muscle strength in a short period of time. It is designed to be played ten minutes per day, three days a week.

Fitness Circuit is designed around five key points. Work out anywhere, at any time, with a little space and some Joy-Cons. Anyone can play, as the game is tailored to individual needs and preferences. The routines are fun (well, as fun as working out can be) and involve helping an on-screen runner through a flashy performance. Play with friends via 4-person online multiplayer. Finally, enjoy the voice performances from some of the most popular anime stars.
Developed and published by Spike Chunsoft (with Reef Entertainment co-publishing a European physical version), Fitness Circuit will be released for Nintendo Switch on May 26.
Atlas Fallen launches this May
Epic fantasy action RPG Atlas Fallen is set to launch for PC and consoles! The game hinges on its ability to be played alone or fully co-op, and how successful that will be remains to be seen, but it sure does look pretty! The game boasts the ability target and gather the "essence" of your enemies to shape your own play style.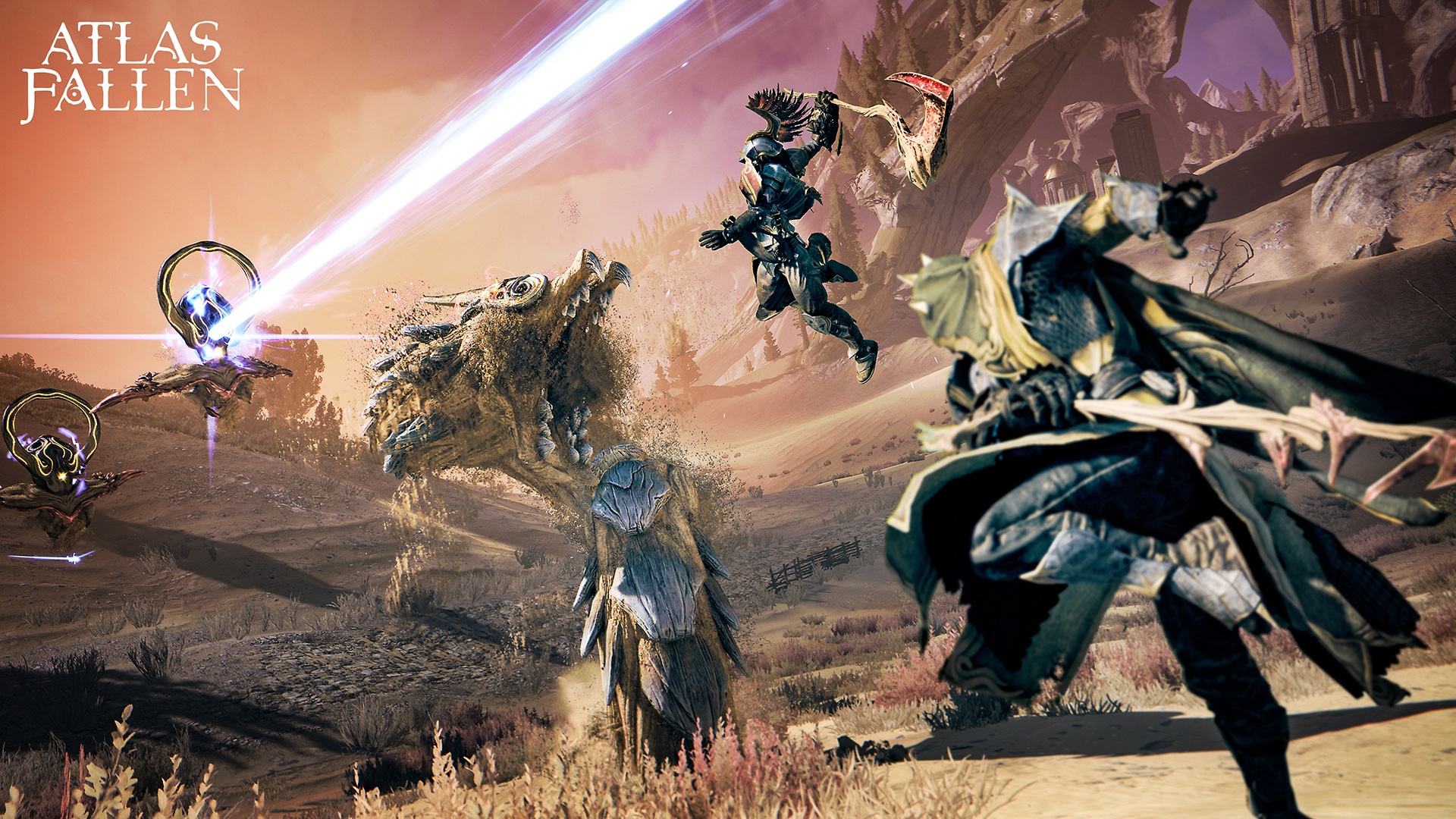 The Gods are corrupt, and the world needs a hero to rise from the dust and liberate mankind. The timeless land is filled with ancient dangers, mysteries, and fragments of the past. Hunt the monsters using powerful shapeshifting weapons and sand-powered abilities. Basically, master the sands.
Developed by Deck13 Interactive and published by Focus Entertainment, Atlas Fallen will be released for PC via Steam, PlayStation 5, and Xbox Series on May 16.
Otherworldly game Strayed Lights releasing this April
Atmospheric action adventure Strayed Lights promises fluid combat within an intricate world filled with mystery. The player is a tiny, glowing light weekend transcendence. Explore otherworldly ruins and glowing trees, all where entities of flicker light and luminescent shadows live.
Players will challenge rogue shadows to fast-paced, rewarding combat that uses a fluid mix of parries and dodgers. Absorb their energy level until a ultra energy attack can be unleashed. Stay in sync with the enemy, colour-wise, then push energy back at them. Build a character by unlocked new abilities and grow from a tiny light to a pseudo-mystical entity imbued with vivid powers.
Developed and published by Embers, Strayed Lights will be released for PC via Steam/Epic/GOG, PlayStation 5, PlayStation 4, Nintendo Switch, Xbox Series and Xbox One on April 25.