Welcome to Digitally Downloaded's weekly catch-up news feature, the catch-up coffee. With each issue I will bring you the best news that you may have missed. Grab the biggest mug you've got, fill it with your favourite brew, and catch up with us (and our favourite news anchor, Dee Dee)!
Another free update for Wylde Flowers is on the way
Wylde Flowers is one of my favourite Aussie-made games, and it has been continuing to expand via free content updates since its initial launch. The game follows Tara as she moves to the island of Fairhaven to take care of her grandma and her grandma's farm. There's farm stuff, sure, but there's also friendship to build, fish to be caught, resources to collect, and a witchy mystery to solve! You can read my review of Wylde Flowers here.
This second update, dubbed "Violet's Boutique," allows players to change Tara's clothes for the first time through Violet's new Boutique, which is part of her flower shop (not replacing it). Players can craft new outfits that include dresses, sweats, overalls, and more. There's also a new photo mode coming, making it easy to capture moments in Fairhaven. The developed also promises "more fun surprises" but those remain, well, a surprise.
Developed and published by Studio Drydock, Wylde Flowers is now available for Apple Arcade, PC via Steam, and Nintendo Switch. The Violet's Boutique update will launch sometime this month.
Fireshine Games to publish witchy house builder REKA
REKA is the first game from its developer, and last week it was announced that it will be published by Fireshine Games. It's an atmospheric third-person exploration and house-building game – yes, that's a mouthful, but it also sounds really awesome. Play as an aspiring Slavic witch on her journey across the countryside with her companion cottage, described as "a colossal, ever growing chicken-legged home that players must build, customize, and expand over the course of their adventure." Upgrade it with additional rooms, furniture, items, and mementos found along the way.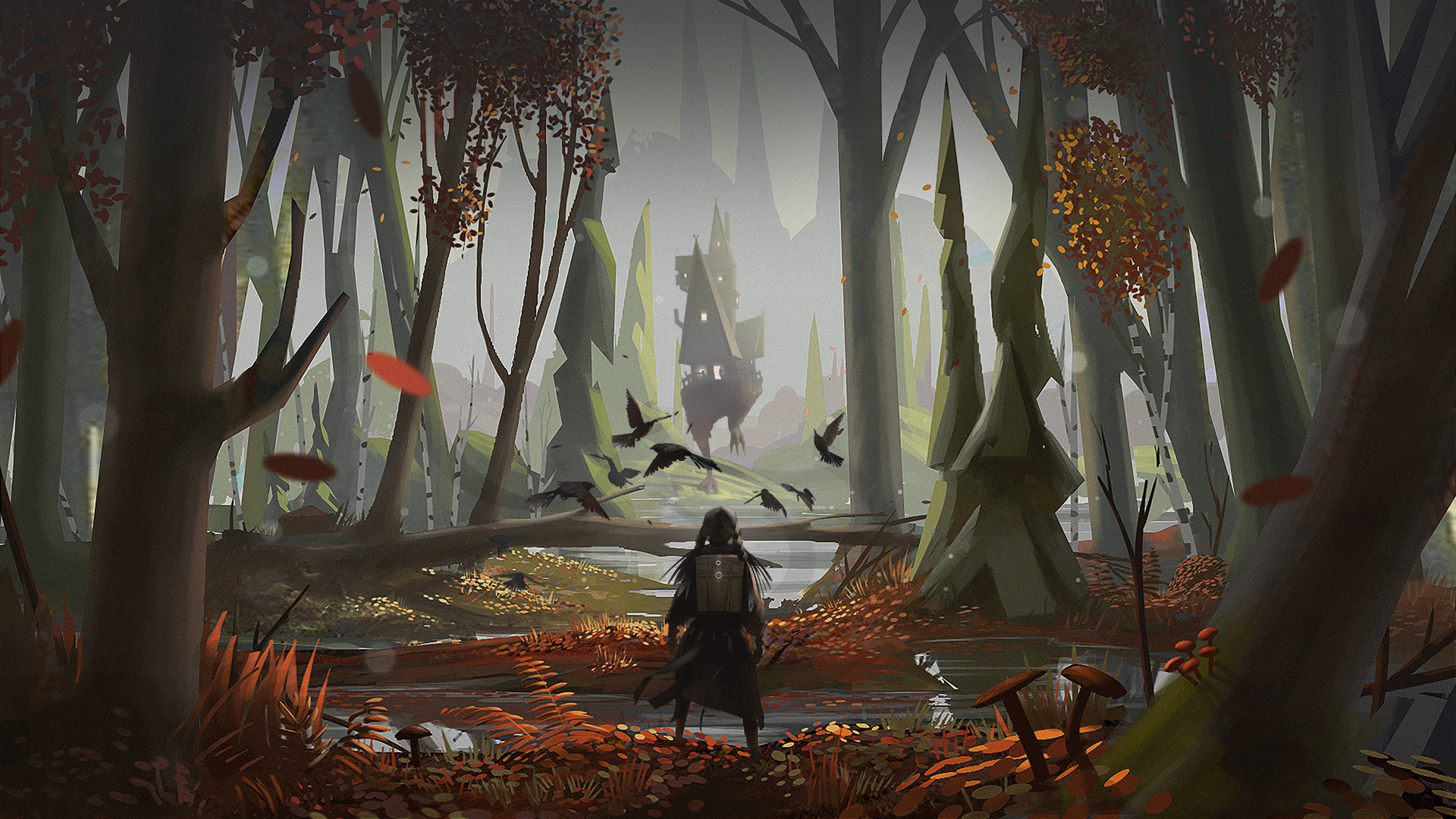 Players will master witchcraft, gather items, collect plants, craft magical supplies, and discover mythological creatures. "REKA is the most original title we've seen for many years," said Sarah Hoeksma, Marketing Director at Fireshine Games, via a press release. "Witchcraft, adventure and a giant living house which travels and grows as your companion; the result is as mesmerising as it is unique, but it certainly is an enchanting tale and an incredible debut from a highly-talented studio." I'm inclined to agree: it sounds like an extremely original, creative game.
Developed by Emberstorm Entertainment and published by Fireshine Games, REKA will be released for PC via Steam in 2024.
Souls of Chronos launches next week
I last wrote about Souls of Chronos when it was announced back in October. The release date has now been announced, and it's really nice to see only a few months between announcement and release (instead of the other two options: announce long before launch or surprise launch). The game is described as a classic isometric JRPG that blends with action gameplay for its combat system. It's devices into five chapters, weaving events together.
Fifteen years after the Apocalypse, the world is still unsettled… including a harbour town named Astella. Different factions – gangs, slum dwellers, external forces, secret societies – are clashing. Time holds great power in the world, so it's incredibly important when a new species emerges: The Chronus. They have the ability to control time through their Chrono power and are bound to human partners. A young boy, Sid, and his Chronus partner sets out on a journey that threatens to upend world order.
Developed by FUTU Studio and published by Astrolabe Games, Souls of Chronos will be released for PC via Steam, PlayStation 5, and Nintendo Switch On February 14.
Catan is coming to consoles soon
I've only played Catan a handful of times, but I always though I'd like to play a digital version. Some have been launched, but I haven't pulled that trigger quite yet. Perhaps now is the time? The official video game of Catan is already available for PC but is now set to launch on consoles at the end of the month. And there's solid multiplayer available, online and local (with up to four people playing locally using their smartphones).
The grass is always greener on the other side, so it's time to abandon your homeland to discover new lands. The journey is long and fraught with danger, but eventually you get to the shores of a new land that's been untouched by humanity. Unfortunately, you're not the first time arrive! Tiles come to life as players grow their settlements and try to take over the board. No two games are the game, with variable boards each time.
Developed by Dovetail Games, Catan: Console Edition will be released for PlayStation 5, PlayStation 4, Xbox Series, and Xbox One on February 28. People who pre-order the game will receive it five days sooner.