Welcome to Digitally Downloaded's weekly catch-up news feature, the catch-up coffee. With each issue I will bring you the best news that you may have missed. Grab the biggest mug you've got, fill it with your favourite brew, and catch up with us (and our favourite news anchor, Dee Dee)!
Switch! Puppies! Cameras! Fun!
Pupperazzi was one of my personal games of the year of 2022. I reviewed it for PC (here) but also played extensively on Xbox One. Now the adorable dog photography game is set to launch for Nintendo Switch in the coming months. The purpose of the game is pretty clear from the title: take paparazzi-style photographs of dogs. Lots and lots of dogs. In fact, the entire world is inhabited by dogs. The player is a lone camera with arms and legs. The game is joyful and expressive at just about every moment.
Discover new dogs and activities as you roam around taking photographs; there are specific things that need to be found in each level but you're welcome to photograph whatever, whenever. You can do more than take photographs, too. Play fetch, dress them up in hat, terrorize them with vacuum cleaners, and have dance parties. Upgrade gear including lenses and film to take the best photos possible.
Developed by Sundae Month and published by Kitfox Games, Pupperazzi will be released for Nintendo Switch in early 2023. It originally launched in January 2022 for PC and Xbox.
Chocobo GP's post-launch support ending
Less than a year after its release, Square Enix will be ending support for Chocobo GP. Given the reception the game got (Matt gave it a great review here on DDNet, but other reviews were mixed at best). Support will officially end with Season 5/version 1.4.0 update that launched on December 21. Season 5 will be the last season where prize pass levels are used in Chocobo GP mode. Rankings will continue the way it currently does in the off season. There will be no large scale updated, including new characters or maps.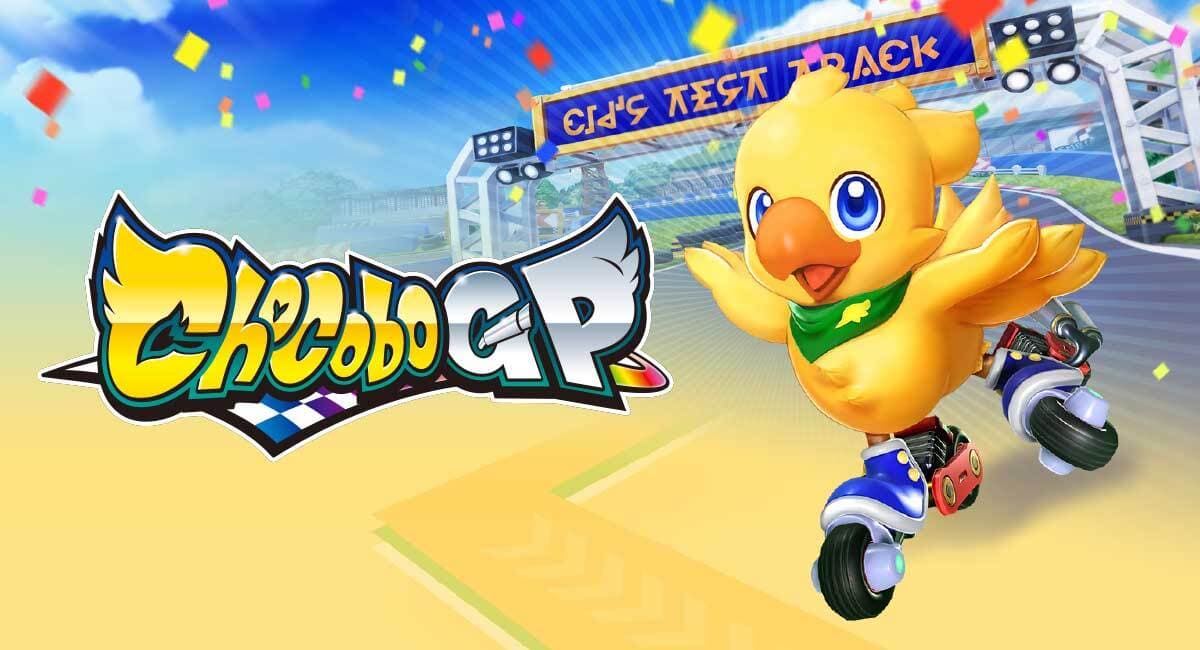 Sales of Mythril from the Nintendo eShop were suspended immediately pending this announcement. Mythril that players already own will be able to be used in the in-game mythril shop until 00:00 on January 6, 2023, when all purchased mythril becomes invalid. Players will not be able to receive a refund, so if you have any, spend spend spend! Items originally sold in the Mythril Shop during Seasons 1 through 4 may be added to the Ticket or Gil shops.
Developed and published by Square Enix, Chocobo Racing GP is available exclusively for Nintendo Switch.
A new update has been launched for Calico
What's better than a massive, free content update? Okay, surely something, but it's still pretty darned exciting. The biggest update yet came to Calico on December 22, and the game plus update has a new name: the Pawsome Edition. There are brand new recipe-specific minigames, new animals, the ability to customize the café's wallpaper and floor, a new UI, and a general visual upgrade.
In Calico, every animal is a friend. Befriend them, name them, add them to your party, invite them to live at the café, and love them by dancing, cuddling, petting, carrying, pampering, and lounging. The character creator is pretty solid and able to be customized at the beginning and throughout the game as they discover more clothing options. The player must be fashionable as the owner of their very own cat café! Decorate both the inside and the outside by collecting/arranging furniture and toys for cats and humans alike.
Developed by Peachy Keen Games and published by Whitethorn Games, Calico: Pawsome Edition is available for PC, Nintendo Switch, Xbox Series, and Xbox One.
Potion Craft is coming to more consoles in early 2023
Already available for PC and Xbox, Potion Craft will be releasing for PlayStation and Nintendo Switch in the new year. I've been wanting to get my hands on the alchemist simulator, and this appears to be my chance! In the game, players are in charge of their very own alchemy shop, where they will have to invent new recipes, attract new customers, and experiment until the cows come home. I'm not going to lie, the visuals inspired by medieval manuscripts definitely draws me to the game, but who doesn't like a little alchemy every now and then?
Work with ingredients like leaves, flowers, berries, roots, fruits, minerals, and mushrooms. They can be ground in your trust mortar and pestle, but just remember that fineness matters! Learn potion making by concocting a plan, grinding and mixing ingredients, heating the coils, boiling, stirring, adding the base… and voila! There's an Alchemy Map that will help guide players to what they could be doing. Customers will enter the store each day with problems, and it's your job to solve them! Be who you want to be, be it a noble artisan, a greedy weasel, or an occult dark master.
Developed by niceplay games and published by tinyBuild, Potion Craft will be released for PlayStation 5, PlayStation 4, and Nintendo Switch in "spring" 2023, so approximately Q2. The game launched for PC in early access back in 2021 and received a full launch for PC via Steam/Epic/GOG/Microsoft, Xbox Series, and Xbox One.