It's that time of year, friends! The house is filled with greens and reds, the music channels all start dropping the Wham, Buble and Mariah, the fridge fills up with eggnog and we gorge ourselves on fruit mince pie. It's such a special time of year!
We love the season at DDNet, and one of the best things about it is that it's also the perfect time to catch up on some games. When you're not juggling parties and gatherings, it's a slower time for work and it's easier to steal a bit of time on the side to play something new, or finally get through that game that you stalled on.
Each year at DDNet we run a "games of Christmas" list, that works just like an advent calendar. We count down to Christmas by sharing one game recommendation for the season each day. Crank up the Jingle Bells and get into the spirit of the season with these!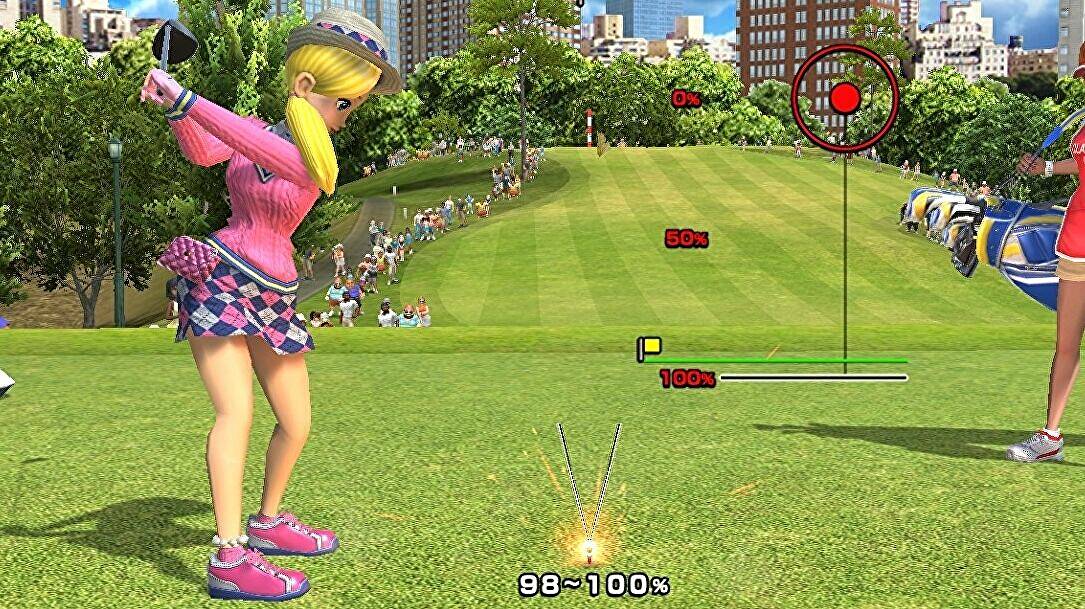 Easy Come Easy Golf is another very good game to have on your Switch this season. Not only is it the perfect game for multiplayer itself (as a fast and arcade-like golf game, anyone who has fond memories of Mario Golf back on the N64, in particular, knows what to expect), but it's also a dynamic game for single-player play, designed for very short bursts at a time. With rolling daily challenges, courses that can be completed in 10 minutes, and a huge variety in terms of courses and play modes, this is the kind of game you can knock around for a bit in between those parties.
Far too many sports games are far too complex for quick and easy play. Back on the N64, it was a favourite genre for my friends and I over Christmas get-togethers – with simple 2-button inputs (in most cases) it was possible to enjoy ice hockey, football, cricket or basketball with people that don't always play games. These days sports games require some real work to enjoy, and are more tuned towards the hardcore than the fun-and-casual play. Easy Come Easy Golf feels a bit like a throwback in that regard, and I would expect to see this game get a solid workout at a lot of homes this season.