Welcome to Digitally Downloaded's weekly catch-up news feature, the catch-up coffee. With each issue I will bring you the best news that you may have missed. Grab the biggest mug you've got, fill it with your favourite brew, and catch up with us (and our favourite news anchor, Dee Dee)!
More Miku is coming to Steam
I was obsessed with Hatsune Miku Logic Paint when it originally came to iOS: I played it until it was completed then started over again numerous times. Since then it's branched out a bit, including another PC release, but now Hatsune Miku Logic Paint S will be coming to PC via Steam.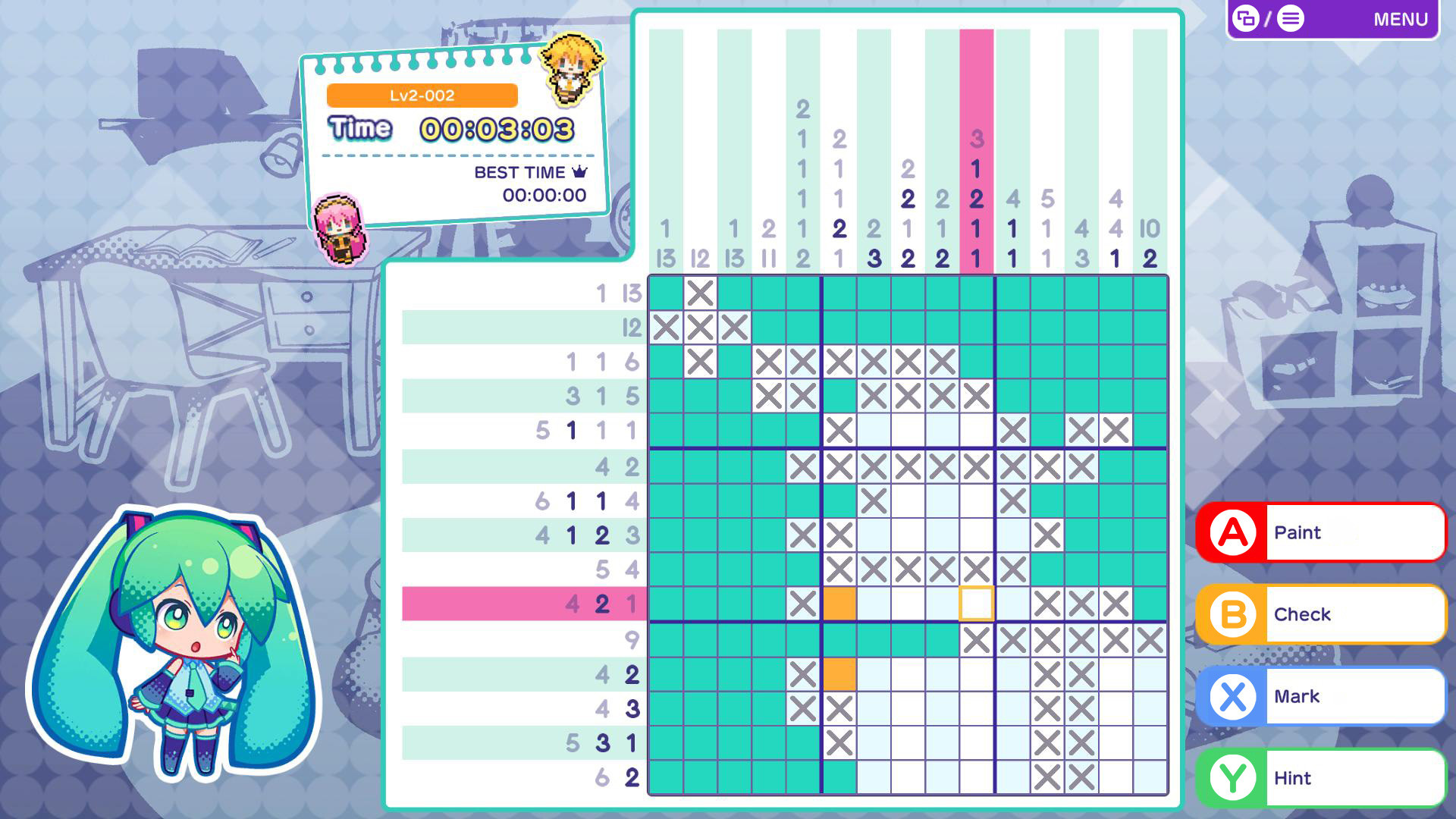 Are you ready for a nonogram frenzy? Hatsune Miku Logic Paint S includes over 350 puzzles; compared to the original iOS version, it has new 5×5, 15×15, and 20×20 puzzles. The goal is to clear stages to earn illustrations of Miku and her friends. There is also the ability to unlock new songs by clearing the stages and collecting stars. Players can choose their favourite Piapro characters to cheer them on as they work on the puzzles.
Developed by Crypton Future Media and published by Komodo, Hatsune Miku Logic Paint S will be released for PC via Steam on November 19. It is currently available for PC via the Microsoft Store, iOS (minus extra levels), Nintendo Switch, Xbox Series, and Xbox One.
Here is the final trailer for Tactics Ogre: Reborn
We are hurtling towards to release of Tactics Ogre: Reborn next month, and Square Enix has decided to drop its final trailer from the game. Based on the 2010 release, the game features improved graphics and sound and updated game design. The class-wide management system is now a unit-by-unit level system. Compared to the 1995 release, characters and backgrounds have all been recreated in high definition.
Tactics Ogre: Reborn is a tactical RPG that tells the story of the struggle for control of the Valerian Isles. One man had caused the area to find peace, but following his death civil war erupts among three factions wanting control – the Bakram, the Galgastani, and the Walister. The Walister is basically a non-starter, with few members, but the isles become divided between the other two. The player's choices affect how the story unfolds and how it ends, meaning there are multiple paths and multiple endings. For more information, watch Matt's video preview
here
.
Developed and published by Square Enix, Tactics Ogre: Reborn will be released for PC via Steam, PlayStation 5, PlayStation 4, and Nintendo Switch.
Spells & Secrets gets a new trailer for its console announcement
I've written about Spells & Secrets before, but it all feels surreal until actual platforms are announced… and now they have been! The game is a roguelike-inspired action adventure about freeing a wizard academy from magical creatures. Even though it's not out yet, I'd already highly recommend it over that-which-shan't-be-named-game. To celebrate the announcement of which consoles the game will be launched to, there's a new trailer:
The player becomes a first-year student of the magic arts at the Acedemy of Greifenstein. A strange incident on the first day causes turmoil, and it's up to the player to save the ever-changing castle and rescue their lost schoolmates. Fight off magical creatures, explore the school grounds, complete puzzles, and uncover the castle's secrets. The game features a two-player local co-op mode, or online co-op via Steam Remote Play.
Developed by Alchemist International and rokaplay, and published by Merge Games, Spells & Secrets will be released for PC via Steam, PlayStation 5, Nintendo Switch, and Xbox Series in 2023.
There's not one, but two new trailers for Story of Seasons: A Wonderful Life
Story of Seasons: A Wonderful Life is a remake of Harvest Moon: A Wonderful Life, a 2003 GameCube title. Generally I'm pretty grumbly about remakes, but since I never played the original title and don't have the ability to do so now, I'm actually quite excited for this one. In the last week, two trailers have been released for the game: first an overview trailer, and then a multi-platform announcement trailer.
The game follows the player, a new farmer in Forgotten Valley, as they put down roots that span generations. Establish a homestead by growing crops, raising animals, and building facilities. Makes friends with the townsfolk and get to know them through (new) events.
Published by XSEED Games in North America and Marvelous Europe in, well, Europe, Story of Seasons: A Wonderful Life will be released for PC via Steam and Switch – as previously announced – as well as PlayStation 5 and Xbox Series. it will be released in January 2023 in Japan and later in the year for the west.