If I were you and came across this article on physical game releases on a site clearly based off of digital media, I'd wonder what the heck we were up to. Digital games are great. They don't require physical space outside of the console, they're easily accessible from your account anywhere, and they go on sale all the time. But let's be real: archiving video games is seriously lacking. That's where Limited Run Games comes into play: by publishing physical copies of previously digital-only titles, these games are being preserved for the future. And so we end up here: ready with coverage today's Limited Run Games Presents!
Limited Run Games is trying very hard to make themselves almost Devolver-esque, trying to give the presentation a plot. A "rescue" of a bunch of game trailers. There is a bunch of guns. it's not funny, it's not subversive, it's a hard fail. The games shown make up for it though; lots of them are retro re-releases, including not one, not two, but three FMV titles. Way to make me forgive you for the terrible "story" here, Limited Run.
It's also worth noting, before I go into the highlights, I will often list both PlayStation 5 and PlayStation 4 as available consoles. I don't know if this means different editions for each console or one that can be used on both.
Game Highlights
You wake up one day and discover you've been asleep all the time and the nightmare is real. Each game is a unique experience with randomised events. Investigate new corners of the Blade Runner universe with original videos, 4K resolution, and 60 FPS. There is a new clue interface, gamepad support. Blade Runner Enhanced Edition pre-orders begin June 24.
Earth, in the not-too-distant future. The world's food supply has been destroyed and eight-legged creatures are being bred for food. Will we survive… the Spidersaurs? Coming to Nintendo Switch, PlayStation 5, and PlayStation 4
The world's first chase-'em up returns with the DSi original Go! Go! Kokopolo featuring mazes and mayhem. But don't forget Go! Go! Kokopolo 3D, a 3DS e-shop exclusive. These games are available individually or as a set.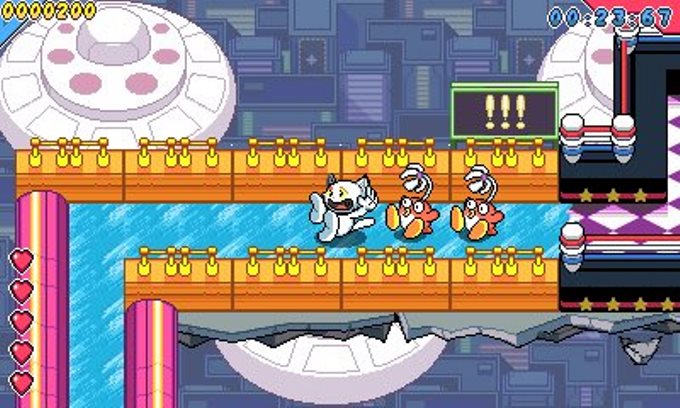 Strange things are afoot at the Circle-K! Travel through the circuits of history with two non-heinous 8-bit adventures in Bill and Ted's Excellent Retro Collection for Nintendo Switch, PlayStation 5, PlayStation 4, and Xbox. Pre-orders begin on June 9.
From WayForward, the original Shantae is back! Meet classic friends and foes for the very first time. Dance to transform into Marvelous creatures. Coming soon to PlayStation 5 and PlayStation 4.
The Konami Anniversary Collection Arcade Classics is worth noting for its quantity of games alone: there are over half a dozen, including Haunted Castle, Thunder Cross, Lifeforce, Typhoon, TwinBee, and Scramble.
Are you ready for the FMV event of a lifetime? A Criterion-style game experience, reripped and remastered? Then you'll want Plumbers Don't Wear Ties: Definitive Edition. The promise has been made. It will be released this year for Nintendo Switch, PlayStation 5, PlayStation 4, and Xbox.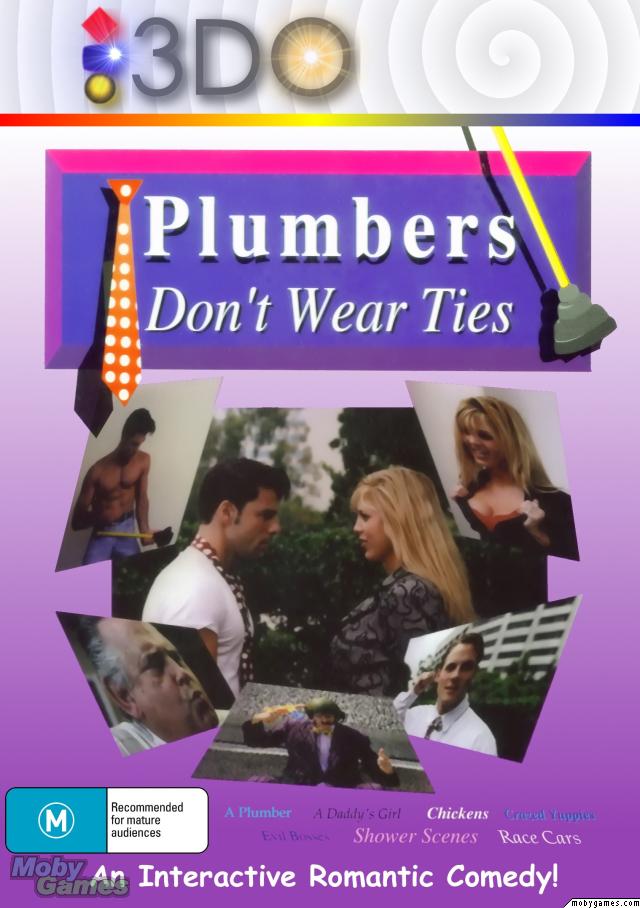 American Hero is an lost FMV too outrageous to be constrained to digital life. Hold onto your thumbsticks, it's time to get personal! This looks bad and I am living for it. Available now!
Our final game in the trio of FMV titles is Night Trap, which I believe has had a physical run before. Pre-orders for the PlayStation 5 version open on July 22.
Related reading: Looking for a contemporary FMV game? Try out Dark Side of the Moon.
The last highlight has a one-letter title: D. A mass murder has taken place and it's time to take a macabre journey into the unknown. D is compelling horror story filled with grim surprises. Enter a terrifying world filled with complex puzzles. Discover the truth before it's too late.
The Full List of Games
A Boy and His Blob: Retro Collection (PS4, PS5, Switch, Xbox)
American Hero (PS4, PS5, Switch, PC)
BATS: Bloodsucker Anti-Terror Squad (PS4, Switch)
Bill & Ted's Excellent Retro Collection (PS4, PS5, Switch, Xbox)
Blade Runner: Enhanced Edition (PS4, PS5, Switch)
Blossom Tales 2 (Switch)
D (PC, 3DO)
Deathwish (PS4, PS5, Switch)
DoDonPachi Resurrection (Switch)
DOOM 64 (Xbox)
DOOM Eternal (Switch)
Enclave (PS4, PS5, Switch)
ESPGaluda II (Switch)
Frogun (PS4, PS5, Switch)
Garden Story (Switch)
Glover (N64)
Go Go Kokopolo! (3DS)
Konami Arcade Classics Anniversary Collection (Switch. PS4)
LUNARK (PS4, PS5, Switch, Xbox)
Night Trap (PS5)
Plumbers Don't Wear Ties: Definitive Edition (PS4, PS5, Switch, Xbox)
PowerSlave: Exhumed (PS4, Switch, Xbox)
Prize Fighter: Remastered (PS4, PS5)
Rendering Ranger R-2 (PS4, PS5, Switch, SNES)
River City Girls 2 (PS4, PS5, Switch, Xbox)
Shadowrun Trilogy (PS4, Xbox, Switch)
Shantae (PS4, PS5)
Skelattack (PS4, Switch)
Spidersaurs (PS4, PS5, Switch, Xbox)
Star Wars: Knights of the Old Republic II (Switch, PC)
Teenage Mutant Ninja Turtles: Shredder's Revenge (PS4, Switch, Xbox)
Tetris Effect: Connected (Switch)
Undermine (PS4, Switch)
The Full Show