The launch date for Xenoblade Chronicles 3 is coming up fast, and Nintendo held a Direct today focused on information about the game as well as its expansion pass. The Direct also showed off a new trailer. Don't have time to watch the entire thing? I have all the important information for you! Xenoblade Chronicles 3 connects the futures of the two previous (mainline) Xenoblade Chronicles games, but can also serve as an entry point to the immense RPG world with dynamic characters and a rich narrative. When Matt reviewed the first game's Definitive Edition, he gave it 4.5 stars and called it "an interesting and fundamentally deep game that highlights the best of what is possible within the JRPG structure." We're expecting more of that from Xenoblade Chronicles 3!
Set in Aionios, there are two opposing nations: Keves and Agnus. Soldiers on both side fight daily, putting their lives on the line. Six soldiers from both nations are tasked with a special mission. Both sides have to work together to find a path to victory. Every victory, every setback, is a chance to charge the course of history and cement an uncertain destiny.
The world of Aionios features natural splendour, contrasting with the conflict between the nations. Visited locations are saved as landmarks, making these points easy to travel to. Wander freely, or follow a trail with the navigation feature. Players can enjoy the world at their own pace: scale cliffs, climb sandy slopes, zipline, sail across the seas, discover colonies (where you can shop, dine, and find quests) and rest spots. Collect materials to cook or craft ability-strengthening gems. And the wildlife! It ranges from docile to dangerous, so always approach with caution.
When entering a battle, harness powerful abilities called Arts to help strive for victory. There are different Arts: some throw opponents off balance, some inflict more damage, and some heal allies. Link multiple Arts with Chain Attacks to unleash pure havoc on the enemies. As players progress, they'll be able to learn Master Arts and Fusion Arts for more devastating attacks.
The main party consists of six characters, but sometimes brave residents can help out as a seventh party member. These Heroes can be used one at a time, and they can be swapped out. Each character has a Class. The Swordfighter leads as the more well-balanced attacker, but there are also classes that specialize in healing, defence, powerful strokes, and more. Characters can be freely swapped in battle, and their Class can even be changed to match their allies. For a well-rounded team, you'll want different Classes. Heroes have their own special Classes, such as Guardian Commander, Incursor, and War Medic. As the Heroes become allies, party members can take on their Classes. Recruiting more Heroes creatures more combinations of Classes and Arts, enriching the battle experience.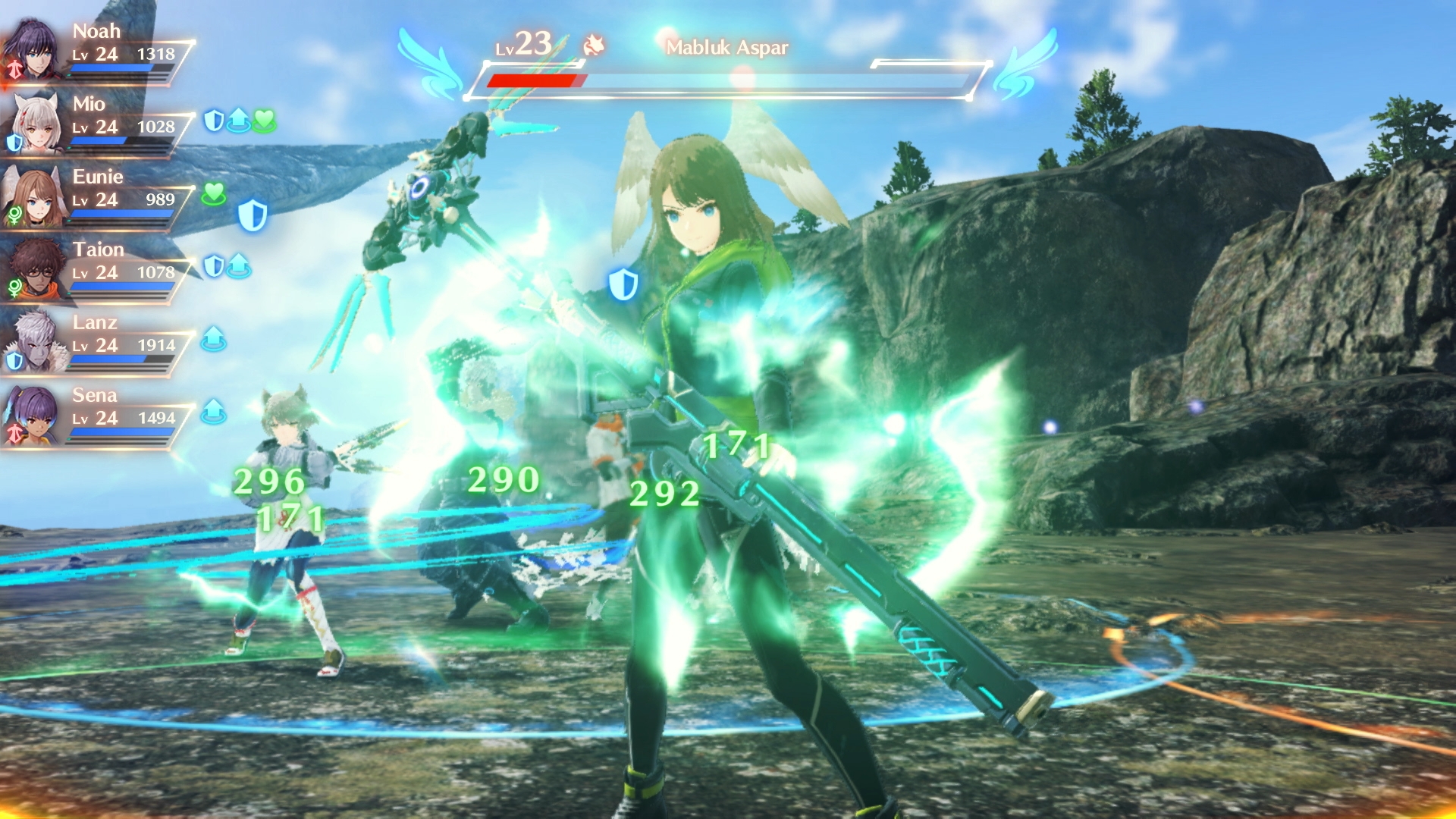 There's just a little bit more about battles, but it's a really exciting part! Through interlinking, two characters can fuse into a powerful form known as Ouroboros. Earning points in battle makes the Ouroboros even stronger. Ouroboros can join Chain Attacks with the rest of the party.
During the Direct, Nintendo also detailed expansion pass content. The pass costs an extra USD$29.99, and will be released in four waves through the end of 2023. The July 29, 2022 content includes helpful items and outfit colour variants. December 31, 2022 will bring a challenge battle, new Hero character, new quests, and new outfits. On April 30, 2023, there will be a new challenge battle, new Hero character, new quests, and new outfits. December 31, 2023 is perhaps the most exciting part of the expansion pass, as it includes a brand-new story scenario.
And last but not least: amiibo! Tap any compatible amiibo to acquire in-game items. For example, tap the Shulk amiibo to change a Swordfighter's sword appearance to resemble the Monado, an iconic weapon from the first Xenoblade Chronicles games.
Developed by Monolith Soft and published by Nintendo, Xenoblade Chronicles 3 will be released for Nintendo Switch in July 29. For all the goods, you can watch the entire Direct here.