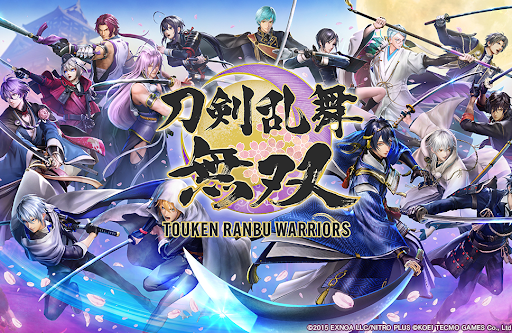 News by Lindsay M.

World-renowned singer/songwriter Akiko Shikata will have three songs in Touken Ranbu Warriors (titled Touken Ranbu Musou in Japan), an upcoming game for Nintendo Switch. She is known for her mesmerizing musical compositions, and she is not new to creating music for video games: she's contributed many songs to video games and anime in the past. She did the vocals in the Haha Moyu and Genkai! Choujou Final Darkside Mystery theme songs, and has songs featured in Ar Tonelico, Surge Concerto, and Touken Ranbu -ONLINE-. One of Shikata's new songs can be seen in the Touken Ranbu Warriors' new gameplay features trailer.
The song featured in the trailer is Color Barrage. In addition to Color Barrage, Shikata will also contribute the game's two ending songs, Honor and Time. The songs should help convey the magic and mystery of the game,
Touken Ranbu Warriors features 15 characters from Touken Ranbu -ONLINE-. In the game, famous swords takes the form of warriors (so it's the opposite of Boyfriend Dungeon) named Touken Danshi (swordsmen). These elite fighters are sworn to protect history. The 15 Touken Danshi form five teams to fight at Honmaru base during the Sengoku Era. Basically, it's a combination of Touken Ranbu -ONLINE- and Koei Temco's infamous Warriors series.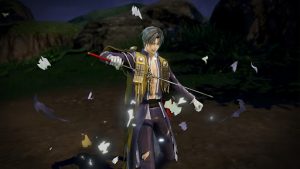 The above gameplay trailer shows off gameplay features, including the game's damage system. As the heroes are attacked, they are not only injured; their appearance also changes. However, when injured the Hissatsu Gause fills up faster, so there is a way to gain the upper hand while hurting. The trailer also introduced Omokage (voiced by Takuma Terashima). He will be a playable character in the game. Omokage is calm and collected, and he wields a great sword.
Developed by Ruby Party and Omega force, and published by DMM Games and Koei Tecmo, Touken Ranbu Warriors will be released for PC via DMM Games Player and Nintendo Switch on February 17 in Japan, and for Nintendo Switch on May 24 in Europe and North America.
– Lindsay M.
News Editor