Welcome to Digitally Downloaded's weekly catch-up news feature, the catch-up coffee. With each issue I will bring you the best news that you may have missed. Grab the biggest mug you've got, fill it with your favourite brew, and catch up with us (and our favourite news anchor, Dee Dee)!
Watch nearly 20 minutes of Little Nightmares III Gameplay
Little Nightmares III was first announced at Gamescom Opening Night Live 2023 in August. The first two games were quite creepy, and there's no reason to expect anything less from the third. Follow Low and Alone as they search for a way out of the Nowhere. They'll have to work together to survive the dangerous world built of delusions. For the first time in the series, co-op is available. Last week, an 18-minute video was released that showcases a co-op walkthrough of The Necropolis.
The video features Low and Alone as they face the hazards of the Necropolis. They'll have to be careful, though… nobody gets through Monster Baby's playground without a little hide and seek. This gameplay was captured on a pre-alpha build of the game, so some things may change between now and the game's launch.
Developed by Supermassive Games and published by Bandai Namco, Little Nightmares III will be released for PC via Steam, PlayStation 5, PlayStation 4, Nintendo Switch, Xbox Series, and Xbox One sometime next year.
Disney Dreamlight Valley to leave Early Access, drops free-to-play plan
Disney Dreamlight Valley was always supposed to be free-to-play with paid Early Access… but that plan has changed. Dramatically. The developer has decided it will remain a paid game for the foreseeable future. Read: it's already making buckets of money so why change? That being said, a full launch is still imminent and expected to happen this December. At the same time, its first paid expansion will be released.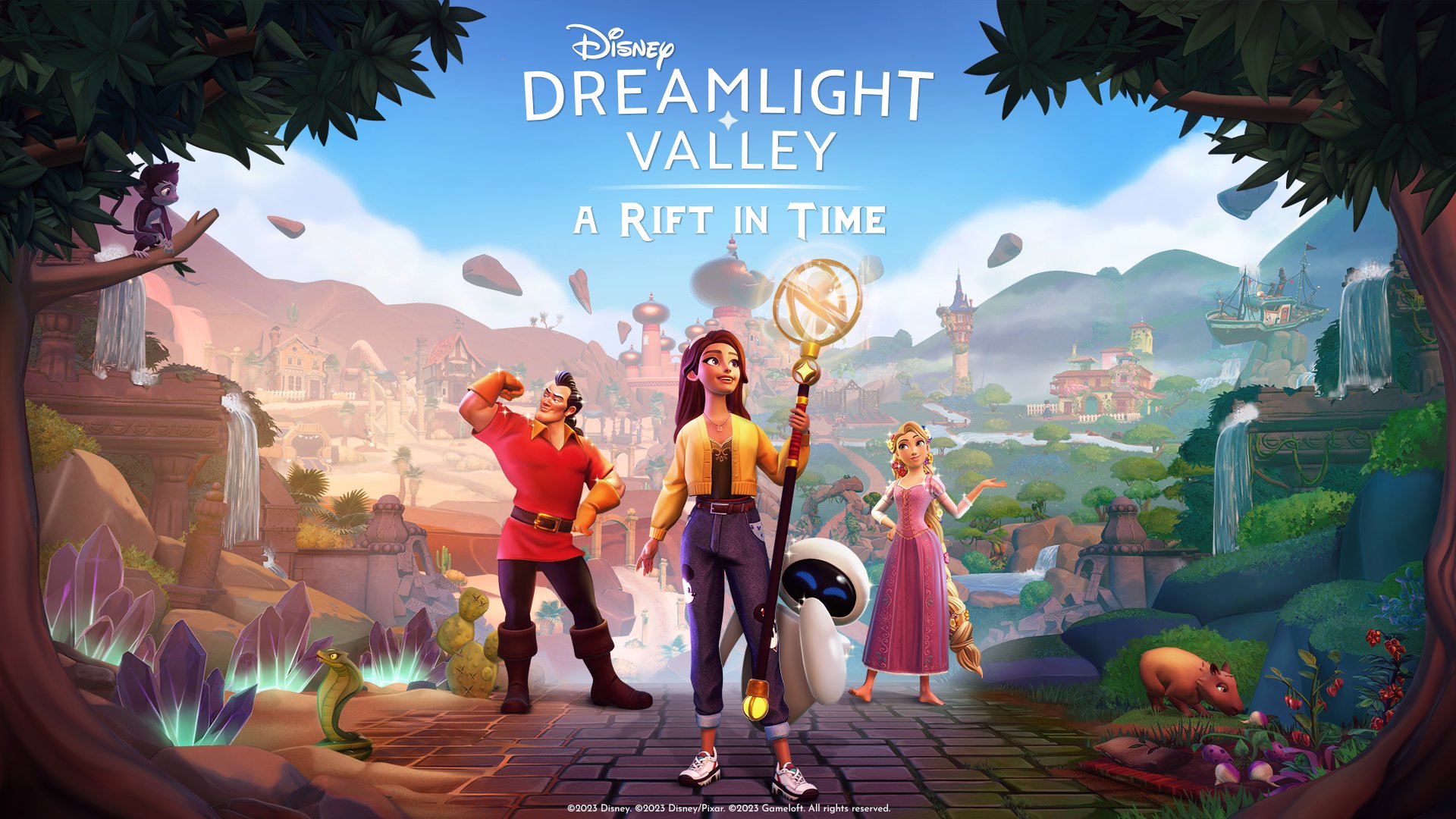 Disney Dreamlight Valley is a simulation/adventure game that's kind of like Animal Crossing meets Disney plus a narrative. Once an idyllic land, Dreamlight Valley housed Disney and Pixar characters in harmony until the Forgettening. Night Thorns grew, severing memories tied to the area. The inhabitants retreated behind locked doors in the castle walls. Players will discover the stories of the world while gardening, cooking, fishing, collecting, and crafting. The valley is entirely customisable, as is the player's character's look and home.
Developed by Gameloft, Disney Dreamlight Valley first launched in Early Access in September 2022. It is currently available for PC/Mac via Steam/Epic/Microsoft, PlayStation 5, PlayStation 4, Nintendo Switch, Xbox Series, and Xbox One. It will leave its Early Access phase on December 5.
PowerWash Simulator's Back to the Future Special Pack launches mid-November
PowerWash Simulator's first paid DLC was SpongeBob SquarePants-themed, and tons of fun. Its next big collaboration is with Back to the Future, bringing iconic movie sets and props to the game. Hose down Doc Brown's van, the Time Machine, Hill Valley Clocktower, the Holomax Theatre, and Doc's Time Train.
PowerWash Simulator is what it sounds like: wash stuff with high-pressure water. But it's super fun, and easy to become obsessed with. There's a career mode, where players build up a business in the oddly dirty town of Muckingham. There's no right or wrong, no time pressure, no score – just you and your powerwashing tools. There's also online co-op and a Challenge Mode that does add things like a timer or places importance on things like accuracy.
Developed by FuturLab and published by Square Enix Collective, PowerWash Simulator is available for PC via Steam/Microsoft, PlayStation 5, PlayStation 4, Nintendo Switch, Xbox Series, and Xbox One. The Back to the Future Special Pack will be released on November 16.
Spirittea launches next month
A life simulation management game and a detective game rolled into one adorable package, Spirittea is set to launch in mid-November. It's inspired equally by Stardew Valley and Spirited Away, and follows a writer who escaped to the countryside to clear their head and find inspiration for their next novel. After drinking from a mystical teapot they begin to see the spirit world overlap with reality.
A cat, Wonyan, is a faithful guide that will show the writer how many spirits need saving. They also hand over the keys to the bathhouse, where spirits go to chill. Live day to day, findings spirits in need of help, and take part in different hobbies including bug catching and karaoke. Run the aforementioned bathhouse, where spirts go after you help them. Offer them towels, salts, snacks, and a hot soak. Upgrade with new furniture, rooms, and baths to attract more spirits. Elusive Lord Spirits can take up an entire room each!
Developed by Cheesemaster Games and published by No More Robots, Spirittea will be released for PC via Steam, Nintendo Switch, Xbox Series, and Xbox One on November 13.