You know how the saying goes: "Fool me once, shame on you, fool me twice, shame on me." I do feel both very foolish and a great deal of shame for playing Taito Milestones 2. It's not because this is a retro compilation of poor games. Far from it. The entire reason that I decided to give it a go despite having played the first collection and knowing what I was basically in for was that this collection features The NewZealand Story and Kiki Kaikai, two of my favourite Taito games of all.
No, the reason that I feel so foolish is that I knew how cynical and underwhelming collection would be, and I gave it a spin anyway. I played the first and I knew this collection would be just like this.
On the plus side, this retro compilation is so cynical and lazy that I feel entirely justified in being equally cynical and lazy, so I'm going to plagiarise myself and just copy/paste my original review, "updating" it to account for the new content.
The publishers have the gall to claim that it is a compilation of some of Taito's most important historical work, and yet there are some absolutely massive, glaring omissions in the library. More than that, though, it's disappointing that one of the best retro arcade preservation initiatives – the work of Hamster with its Arcade Archives series – would be taken and turned towards the least ambitious retro collections that we've seen yet. Hamster, let alone fans of Taito's heritage, deserve better.
Taito Milestones is a collection of ten games, that the marketing collateral is decidedly unexcited about: "10 entertaining classics from Taito's history featuring various genres and themes," is so unenthusiastic that even the marketers have given up. It is, at least, accurate, because the games in this collection are entertaining in their own right. The aforementioned Kiki Kaikai and NewZealand Story are the headline acts, but from fighting dinosaurs (Dinorex), to various shoot-em-ups (Darius II, Metal Black, Gun Frontier), platformers (The Legend of Kage), and the rest, all ten games are good fun.
But it is such a poor effort at a retro compilation that it's almost insulting to those largely forgotten classics. When you boot it up you'll get a launcher interface that arrays the ten options around the screen. You select one of those options and it loads the Arcade Archives version of that game. That's it. The only difference between this collection and buying Arcade Archive titles individually is that there's a plain, static launcher. There are no additional features like digital manuals, or little bits of history and trivia to get to know these games better with. People buy these retro compilations as much for the collection than to actually play the things again. That's why the smarter game developers – like the team behind that Atari compilation – actually give the collections a "museum" quality.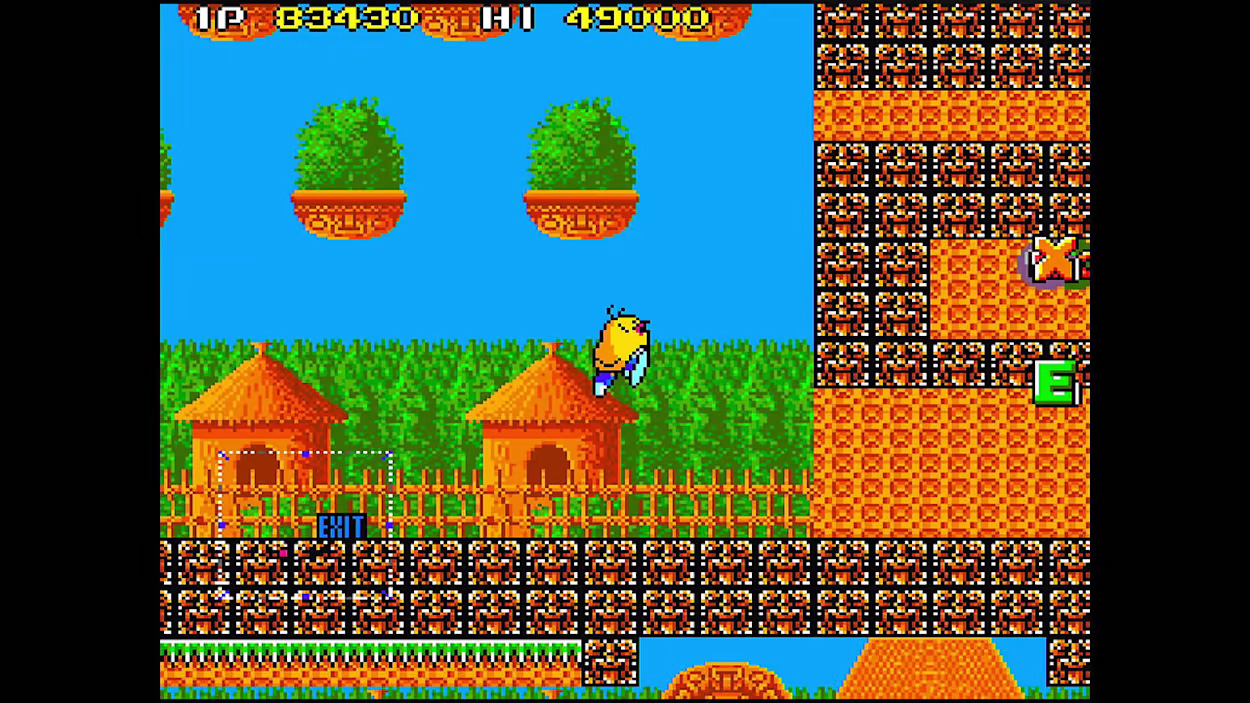 The cynical quality of the collection is that while Taito continues to market its real classics (Space Invaders, Bubble Bobble) as individual projects, it has thrown these, of little commercial value individually, into a package to capture the nostalgic suckers out. By putting a bunch of these collective "nothing" games together into a compilation, suddenly people might be tempted to buy it because now it's a bunch of arcade games in one place. In short, the idea here is that you'll think "I like arcade games! This is a lot of them in one package! It's convenient!" So you buy Taito Milestones, and hey presto, the publisher has found a way to squeeze some money out of a stone.
There is also some discovery value to the collection. For example, I did not even know that Dinorex and Liquid Kids existed before booting up this collection. They're by no means perfect, but I've found them to be fun. For that there's some reason to be thankful for the collection, but it's not like I'll be playing those games for decades down the track, either.
The dearth of features is another unacceptably cynical quality to this package. Where's the ability to rewind a bit of time to correct mistakes when learning one of the games (or when you just want to get to the end of the thing)? I was highly critical of the SNK 40th Anniversary Collection for pulling a similar stunt in holding SNL's best title for individual sale, but the effort that went into making that collection of B-listers playable and enjoyable to a broad range of people was undeniable. You could even allow the AI to play for you so you could learn the enemy patterns (or just get to the end of the game if you really struggling). Taito Milestones 2, meanwhile, are straight arcade ports with absolutely nothing to enhance the experience.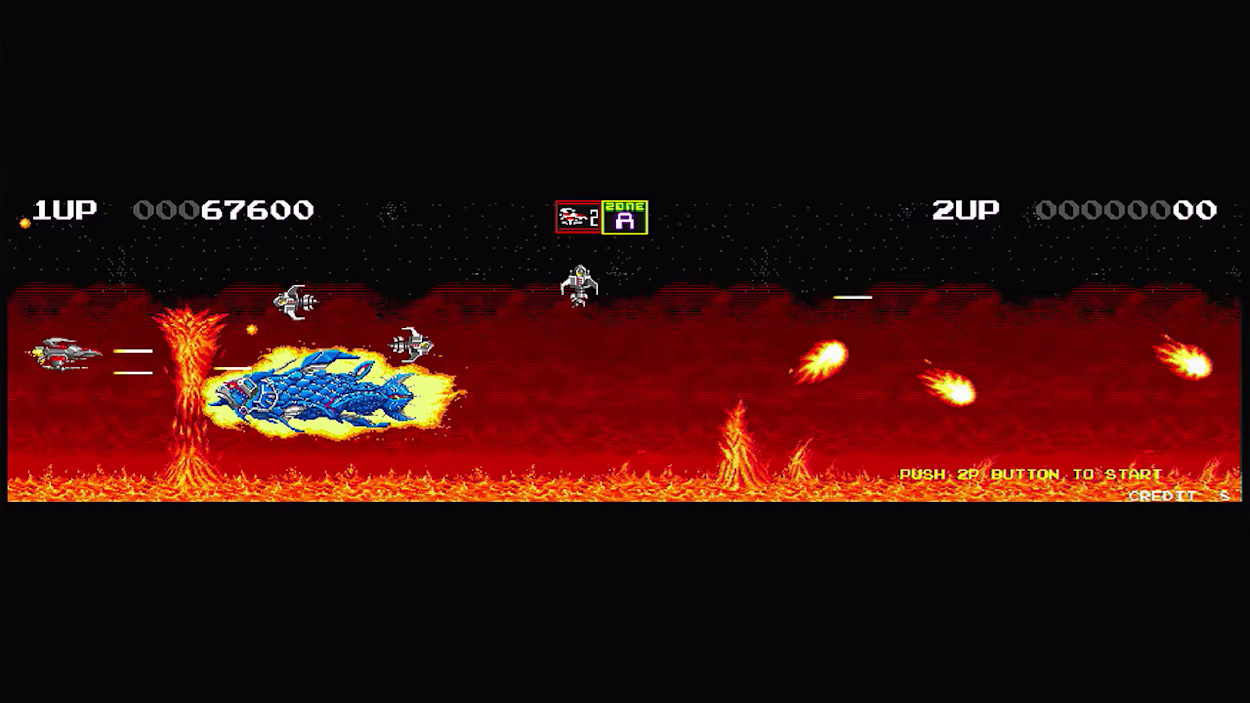 What makes all of this particularly disappointing is that Hamster has done such a good job with the Arcade Archives project. Across hundreds of games now there are comprehensive leaderboards, and pixel-perfect emulation give you the spot-on arcade experience. There's perfect material for retro compilations. They just needed to be added to and enhanced to make them work as a top-flight retro compilation.
So with all of that, this score is not reflective of the quality of the games (overall). I'll never get sick of NewZealand Story. Most of the other titles are interesting as a curio, too. The quality of the ports for all of these titles great thanks to Hamster's technology. However, as a package, this is a woeful excuse for a compilation, and that's particularly surprising given that it came from the same publisher that gave us the Space Invaders Invincible Collection. That was one of the very best retro collections on the Switch. One I play almost weekly to date. "Disappointing" that Taito Milestones 2 lacks the same effort doesn't begin to describe what I feel it.