Sympathy Kiss is an otome visual novel about office drama and romance. I get that office romances are often frowned upon, but let's be real: they happen, and they can lead to successful long-term relationships. That's not to say that a successful career isn't important, though, and Sympathy Kiss wants players to have it all. Today, Idea Factory International released the opening movie and some new screenshots from the game.
A year ago, Akari Amasawa started a job as a designer as Estario, a mobile app maker. She doesn't actively dislike her job, but it's also not something she's terribly passionate about. After an annual performance review, she gets the change to join the Estarci team. Estarci is Estario's namesake news app. It was once all the rage, but has fizzled out and fallen behind rival apps – including one also made by Estario. Management is giving Estarci one more chance, and Akari and her new co-workers will need to work extremely hard to save the app from getting the chop.
Of course, Sympathy Kiss isn't just about business. It's also about pleasure. Will Akari find true love on her new team? Will she figure out what she wants out of life? Will the app get shut down. And, worst of all, was Akari put on this team because the company is looking for a reason to fire her?
Players will get to explore Akari's career opportunities and work with up to six love interests, giving them a glimpse at the life of a Japanese career woman in a contemporary workplace setting. Use the RiNG system to increase productivity or dabble in some friendly office banter by remaining in contact with romanceable characters.
Some decisions require players to express their feelings through the Emotion Select system. Pick two of five emotions (Happy, Angry, Troubled, Sad, Indifferent) to influence future conversations. Love interests will always consider these emotions. Use the Love/Work system when making decisions to balance work life and social life. Choices will increase either the Work Points or the Love Points depending on whether career or romance is prioritized. This will, in turn, have an impact on the ending of the game.
Here are some new screenshots: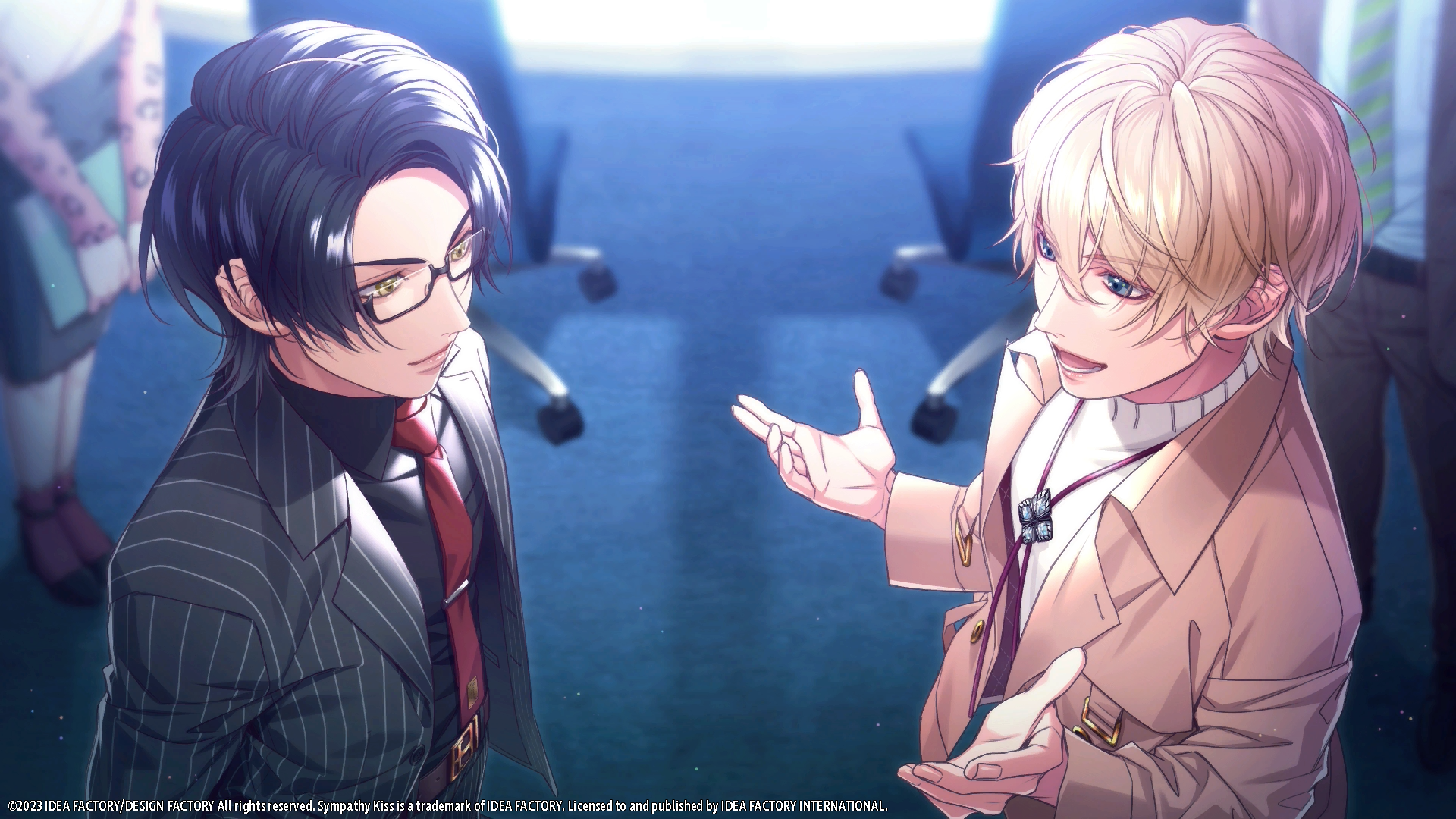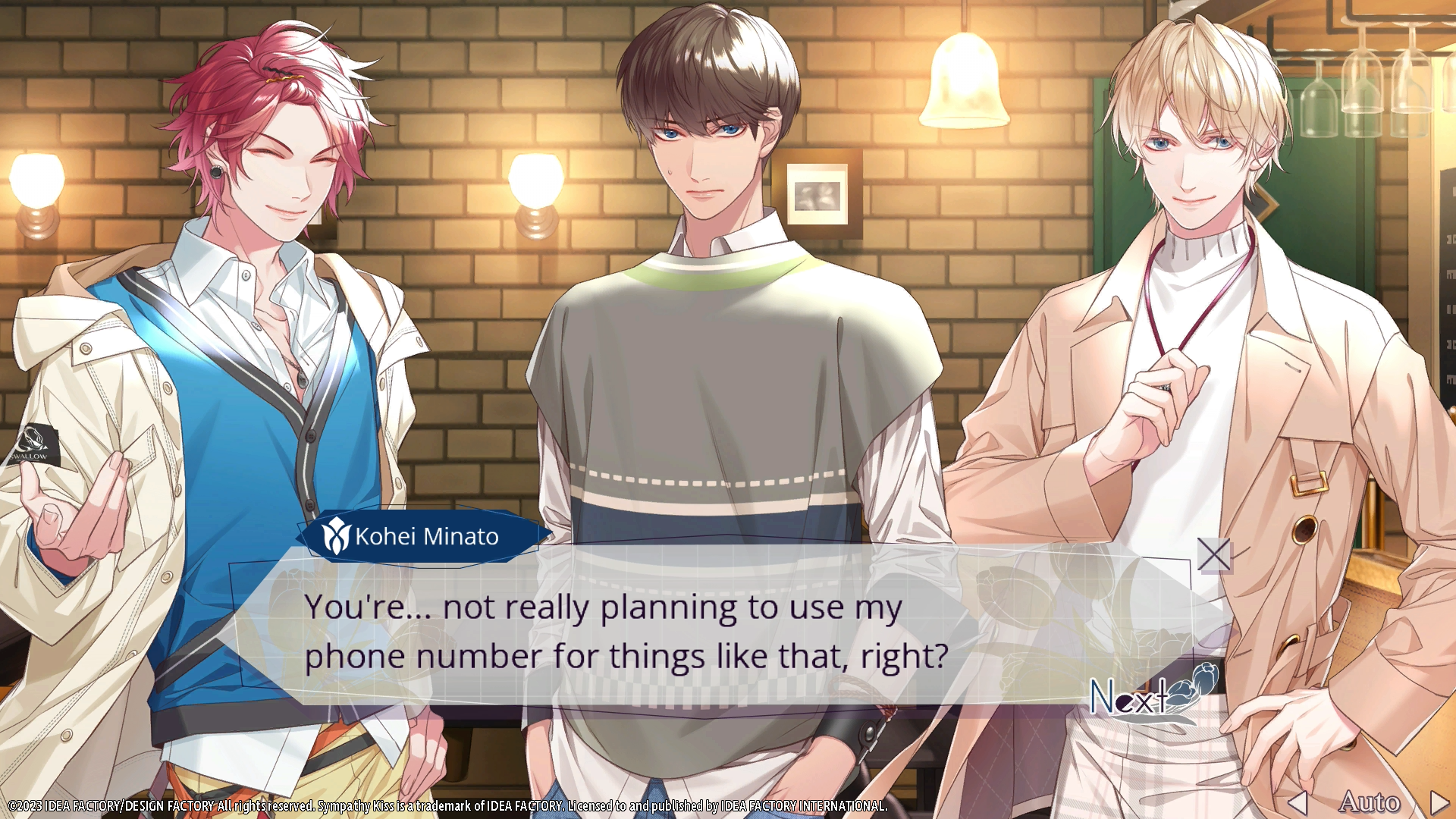 Physical standard editions of the game are now available from retailers in North America. The IFI Store and European pre-orders will open at a later date. A Limited Edition will also be available through the IFI Store, though the contents still remain a secret.
Developed by Idea Factory/Design Factory and published by Idea Factory International, Sympathy Kiss will be released for Nintendo Switch in early 2024.