This was the first TGS that I've attended since 2019 – thanks a lot for that, COVID-19. On the one hand, it actually meant that this year was quiet for me. Where in the years leading up to COVID my schedule had become wall-to-wall with meetings and interviews, I'm now going to have to re-connect and get started with that again. I have one interview coming, but that's it for the "behind closed doors" coverage this year.
On the plus side, I got to play a lot of games instead! Wandering around the floor and just figuring out which lines I wanted to join and what I wanted to try out was a nostalgic delight, and it was fun to simply drink in the atmosphere of TGS again.
As I usually prefer to do at these events, I did spend more time in the indies section than lining up for hours just to spend five minutes playing the latest output of SEGA, Sony and Square Enix. I already know about those games anyway. It's the indie section where you'll find things you've never even heard of, and getting excited about something entirely new and unexpected is the real joy of a game show, from my experience.
With that in context, here's a short spiel on some of the stuff I got to play at this year's TGS. One or two big titles, and then the indies. The indie section was very good this year. There's a lot to get excited for.
Final Fantasy
VII

Rebirth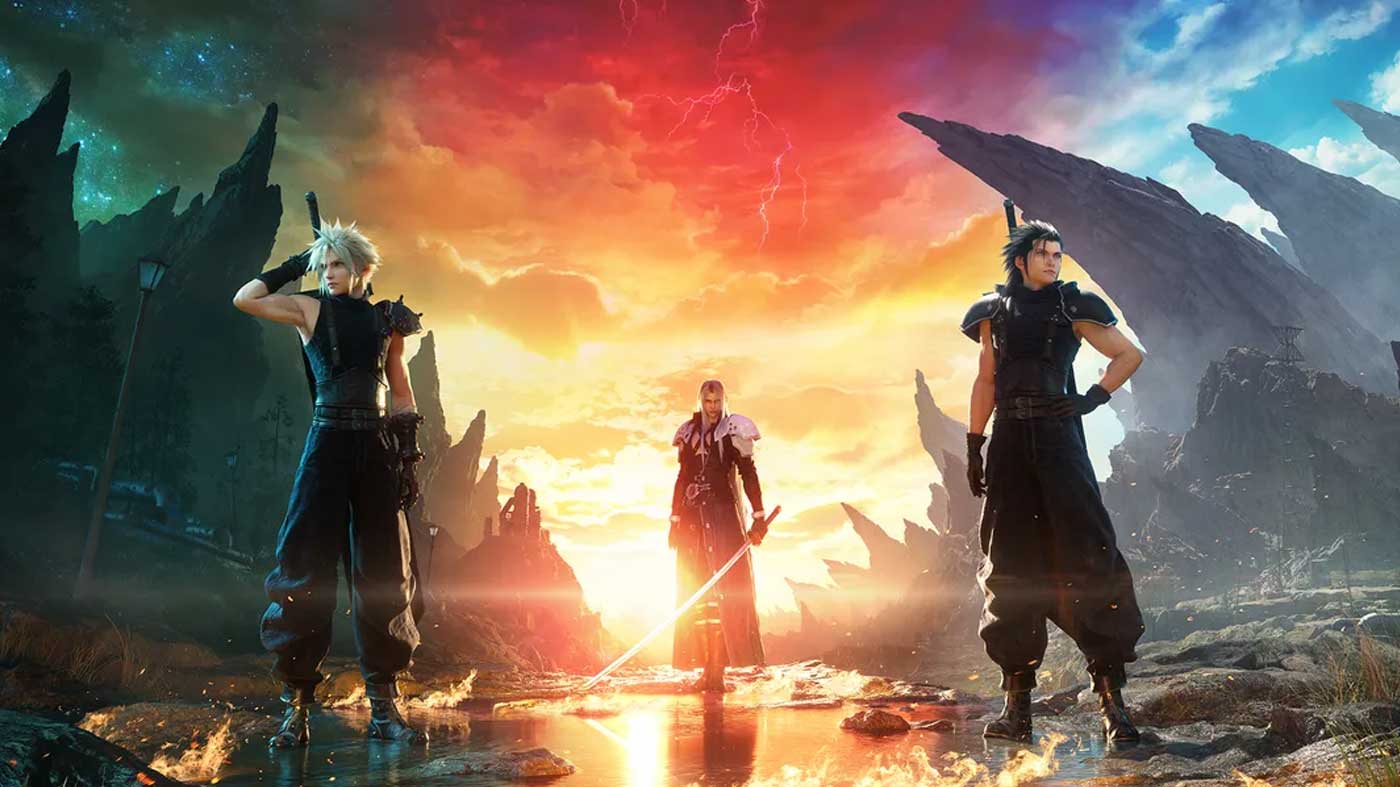 I did have the opportunity to "jump the line" and get to play a solid chunk of Final Fantasy VII Remake's second chapter, as the one really big "AAA" game I indulged in. From the bit that I played, I can confirm that there's a lot to get excited for. The full cast is there, and it sure is nice getting the proverbial claws into Red XIII. There's also a better sense of openness to the exploration, and given the section of FFVII that this chapter is recreating that was important. Tonally the game follows the path of the original too – the characters are immediately appealing and there are cute little things like mini-chocobos that you'll bump into along the way that'll get you to chuckle. However, at the same time, FFVII Rebirth is clearly built from the same mould as the original FFVII Remake chapter, and it's almost startling just how much the existence of the epic, blockbuster, universe-shattering and absolutely spectacular FFXVI has left this one feeling more like a spinoff than the next major release in the Final Fantasy franchise. It'll be interesting to see how other players respond to that.
Related reading: Our review of the first chapter of the FFVII Remake.
Demon Slayer Party
Okay, so the actual name of this is Kimetsu no Yaiba: Mezase! Saikyou Taishi!, which should be Demon Slayer: Aim to be the Strongest Solder! in English, but the game is Demon Slayer: The Mario Party Edition. Players pick their favourite Demon Slayer character, roll dice, move around a board with the same spaces that we see in Mario Party games, and then, at the end of every turn, play a minigame. The one difference is that there's a "day" and "night" cycle, and in the "night" sections, you need to play a minigame where you work with other players to defeat one of the iconic monsters from the anime. The quality of this will rely on a lot of factors that I couldn't test in the context of a 15-minute demo, including the number of minigames, the balance, and so on, but my initial impression of it is very positive. This was a hoot for all the reasons that Mario Party at its best is a hoot. It's not a Demon Slayer game that I ever expected to see, but I've got it firmly on my radar should it get a localisation.
Related reading: Our review of the action/fighting Demon Slayer game.
Enotria: The Last Song
Oh, I hope that Enotria is just being shown far too early into development, and the developer, Jyamma Games, is using this as a way of gathering data on how people engage with it, because as it stands, this is just not good. It's a Soulslike with an incredible premise, as it's set in mask-rapier-main-gauche era Italy, and the world is gorgeously rendered. The art style is impeccable. There are also some interesting ideas in there, such as your ability to manipulate reality to make staircases and bridges appear out of thin air and allow you to cross and explore otherwise inaccessible areas. But the combat sucks. It absolutely, totally sucks. The "fast" attack feels like a lead-foot heavy attack in FromSoftware's work, while the "heavy" attack all-but gives enemies time to take a cup of tea. Worse, a total lack of visual feedback and impact make it too easy to get hit, and renders dodging and countering (which should be the point for this setting) a mess. I know that it's dangerous to form impressions on a Soulslike from a 15-minute demo, but I've also played enough of these to know that Enotria is in trouble if "the combat" isn't the developer's main priority for quite a few months yet. I'm still keen to play the final release. The premise cleverly finds a patch of history and aesthetic that has been as-yet untouched by this genre. But it needs so much work.
Related reading: The spirit of this game is not dissimilar to the recently released Lies of P. Our review.
Witch

& Lilies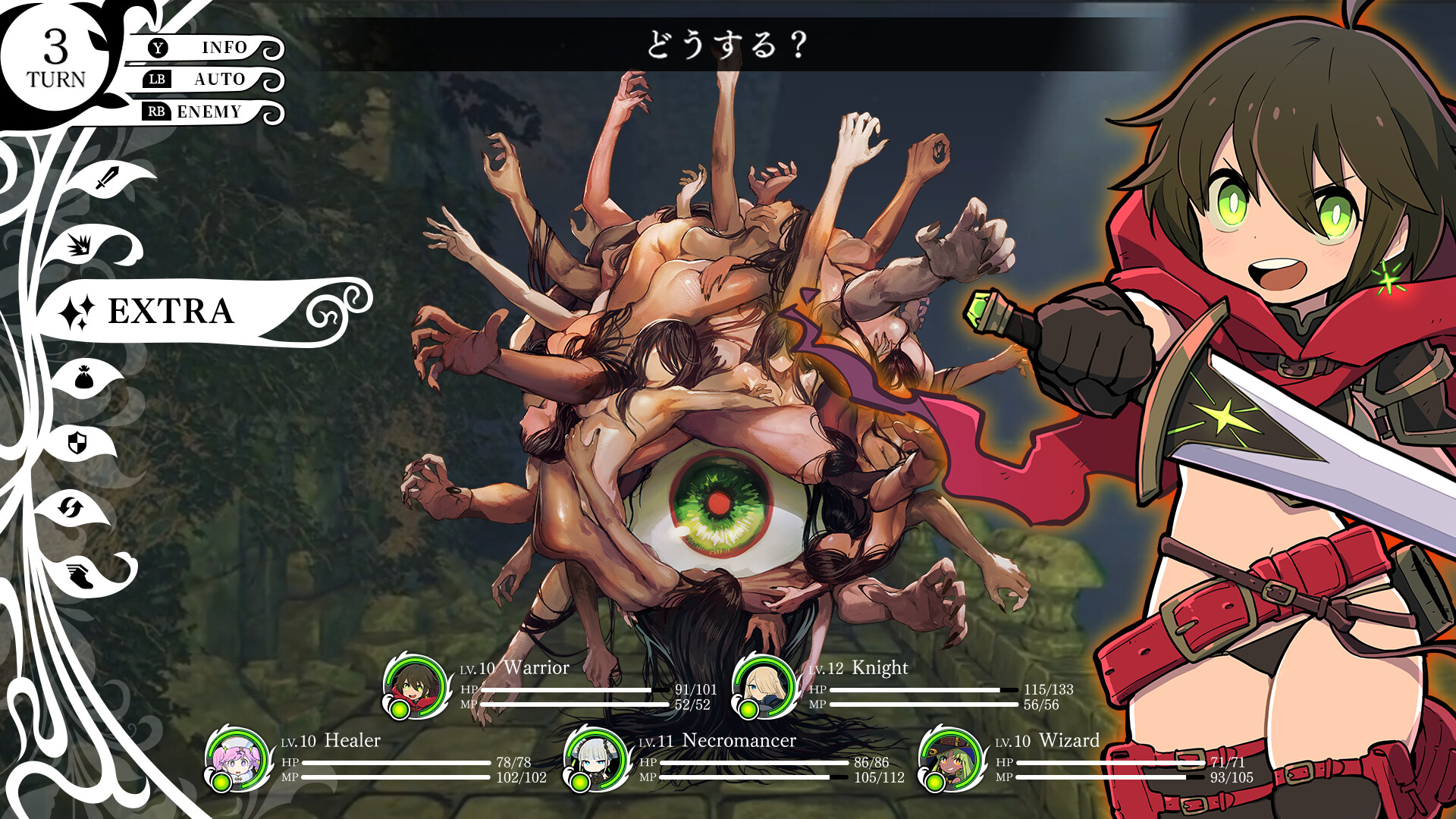 It's easy to see Witch & Lilies and simply wander on. At first glance it looks like a dungeon crawler that's thrown a lot of girls in panties in to give it that easy edge on the storefront. But I'm pretty sure this is going to be a much more ambitious game than that. For one thing, it's a yuri relationship game, so in addition to the dungeon crawling there is a full relationship management system that, if implemented well, will really help to set it apart given the dungeon crawler doesn't usually bother itself much things like characters and plot. In addition, as you dig deeper into it, you realise that the developers were pretty clearly inspired by Etrian Odyssey. From the art to the skill trees, this does look like Atlus' iconic crawler series… just with more panties and that relationship element. If they can even come close to Etrian Odyssey's heights this could be a sleeper hit for those that enjoy a crawl and a bit of fan service.
Related reading: For another dungeon crawler with a strong fanservice element, check out Mary Skelter. Our review of the final chapter.
Snow Bros 2: Special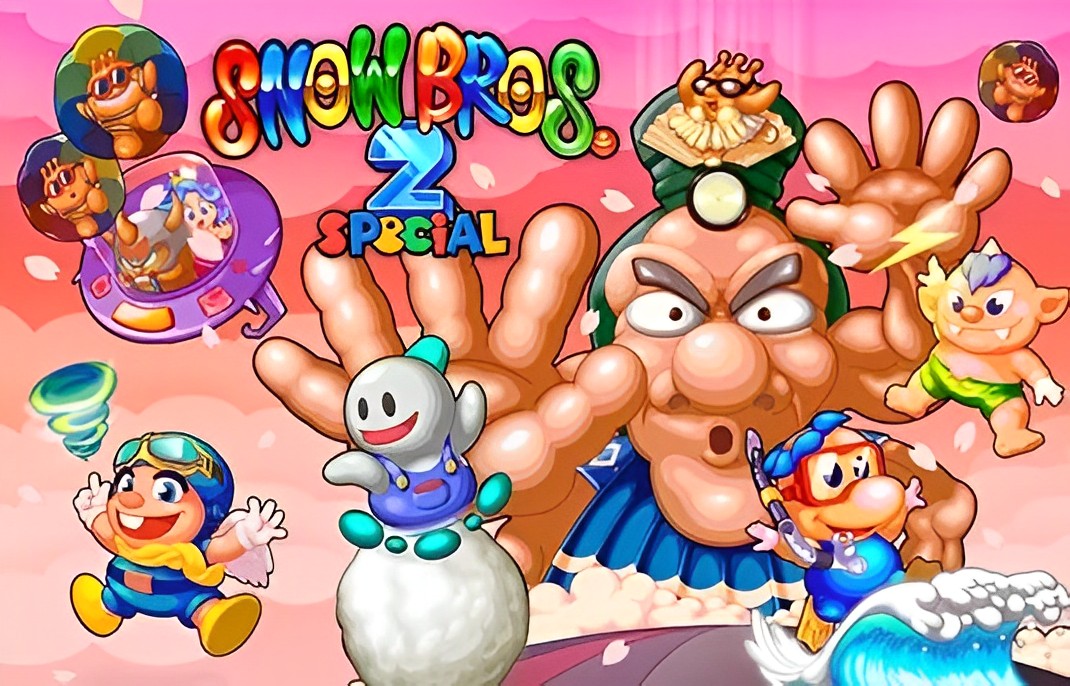 It's no secret that I'm partial to Snow Bros., and seeing the next-best Bubble Bobble get a revival and remake last year made me all kinds of happy. Now a remake of the second is coming, and this is going to be a hoot in multiplayer. It's bold, colourful, happy and plays nicely. But what really works in this one's favour is the four-player co-op play, which will help to make the arcade-level challenge more palatable to people who aren't big on arcade games… and it's a chaotic laugh-a-minute with all its single-screen platforming action. I don't have much else to say about this, other than I haven't been excited for a "new" arcade game quite like I'm excited for this one in a very long time.
Related reading: My review of the remake of the first Snow Bros.: Snow Bros. Special.
That's it for this first wrap! I do have a bunch of other indie games that I'd like to talk about, but I'll save that for part two, next time.