August has been pretty quiet for big game new thus far (I think everyone's busy playing Baldur Gate 3 and preparing for Gamescom), and there's nothing better than a Pokémon Presents to shake that up a bit! Today's presentation features loads of news, from Pokémon Scarlet & Pokémon Violet DLC to a new animated series, Detective Pikachu returns (there's a release date!) to two "new" NSO games. While I've covered the main things presented today, there are updates for other titles scattered in the presentation, so if you're a Pokémon fan I recommend watching the entire video!
The Hidden Treasure of Area Zero Part 1: The Teal Mask
It's nearly time for new DLC to drop! The Hidden Treasure of Area Zero Part 1: The Teal Mask will be released on September 13. Players will take a school trip to Kitakami, where they join an outdoors study program held jointly with another school. Meet Pokémon not found in Paldea, and unearth mysteries behind an old folktale. More details about Part 2: The Indigo Disk will be released at a later date; it is expected to in late 2023 or early 2024.
Get Mew & Mewto!
This in-game event takes place in Pokémon Scarlet & Pokémon Violet and marks the debut of the Mythical Pokémon Mew and the Legendary Pokémon Mewto in the Paldea region. From now through September 18, players can add mew to their team by entering the password GETY0OURMEW (that's a zero in "you") in the Mystery Gift Menu. A special Tera Raid Battle event will take place between August 31 5:00 p.m. PDT and September 17 4:49 p.m. PDT; players can challenge and catch a Mewto with the Mightiest Mask.
Pokémon: Paladean Winds
Pokémon: Paladean Winds is a new animated web series that brings the Paldea region to life. The limited series follows three academy students (Ohara, Aliquis, and Hohma) on a journey of growth and learning while attending school. It can be watched on the official Pokémon YouTube channel beginning on September 6.
Detective Pikachu Returns
Detective Pikachu Returns will be released on October 6, exclusively for Nintendo Switch. It is now available for pre-order digitally and physically. The game features the tough-talking, coffee-loving, great Detective Pikachu and his trusty partner, Tim. With the help of other Pokémon, solve a series of mysterious incidents occurring in Ryme City, where humans and Pokémon live side by side.
Pokémon Trading Card Game & Pokémon Stadium 2
Two old Pokémon titles are available now through Nintendo Switch Online and Nintendo Switch Online + Expansion Pack, Pokémon Trading Card Game and Pokémon Stadium 2. Pokémon Trading Card Game (Game Boy Color) brings together the Grand Masters, who are looking for one player worthy of inheriting four rare Legendary Pokémon cards. Build new decks, hone your skills, and test your abilities. The game features over 200 cards, some of which are exclusive to the game. Pokémon Stadium 2 (Nintendo 64) brings the world of Pokémon to 3D battles in an arenda. Take on 21 Trainers and try to become Stadium champion.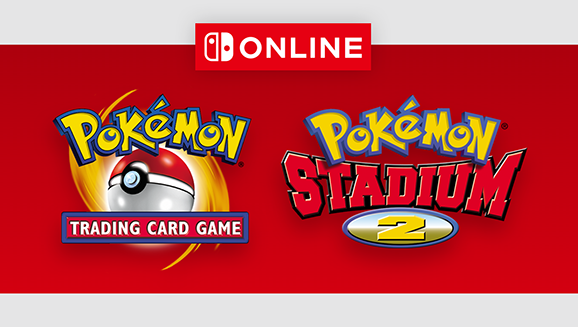 Watch the entire presentation