The original Corsairs launched over 20 years ago, and had the player taking on the role of a privateer in the service of England, France, or Holland, seeking to gain fame and wealth for the chosen country. The franchise returns with Corsairs: Battle of the Caribbean, bringing old-school strategy into the modern world. It combines management, trade, naval battles, and boarding in three game modes and five campaigns.
Navigate the storm waters of the Caribbean, build a powerful fleet, and battle enemy ships. Of course, it's not that easy: players will also explore islands of the Antilles to discover hidden treasures, recruit crew members, and struggle for the supremacy of your chosen nation.
The game modes include Action-Adventure, Management, and Strategy. There is a Skirmish mode for faster games; it has players challenging AI opponents and engaging in online multiplayer. There are five campaigns: France, England, Denmark, Spain, and Holland. The game is a combination of micro and macro real-time management.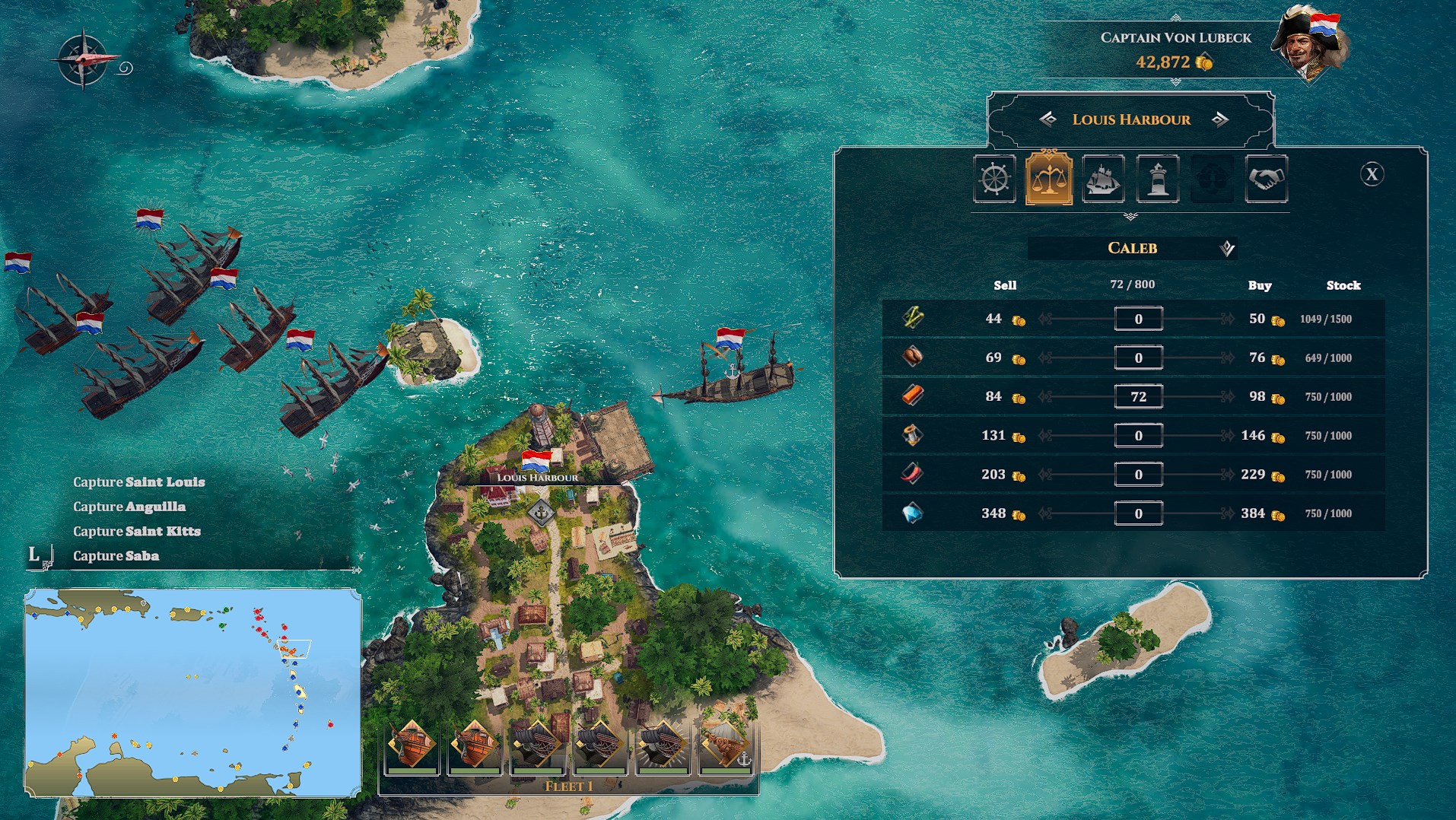 The open world features bustling port cities and idyllic exotic islands. Fleets can contain more than 17 different ships (there's one special ship per faction) and will engage in epic maritime combat with enemy vessels. There are three types of ammunition in naval combat, each with unique effects. There are also three types of soldiers: tanks, gunners, and agiles are the mainstay of a crew's fighting forces.
Players can earn resources by completing quests, defeating enemies and exploring new territories to upgrade ships and strengthen crews. Compared to past titles, there's an improved tragic machine that invites the player to intelligently manage their fleet and cities, defending trading positions to establish dominance.
Developed by Fishing Cactus and published by Microids, Corsairs: Battle of the Caribbean will be released for PC via Steam, PlayStation 5, PlayStation 4, Nintendo Switch, Xbox Series, and Xbox One in 2024.