Playdate is that quirky yellow handheld console with the crank. Back in March, players were finally able to purchase games on the device itself (instead of on a site like itch.io) thanks to Catalog, the curated in-device/web-based game store specifically for Playdate. This month, nine games have been added to the store. So let's talk about them!
Five of those nine games were added to Catalog today. The most interesting to me is Generations (below), a challenging puzzle game that has players organizing portraits on a living room wall. It requires a surprising amount of strategy, planning, and thinking ahead. Each time three or more portraits of a nun family members of the same age group next to each other, their portraits combine into a new portrait of an older family member. It sounds kind of like 2048/Threes, but with faces instead of numbers.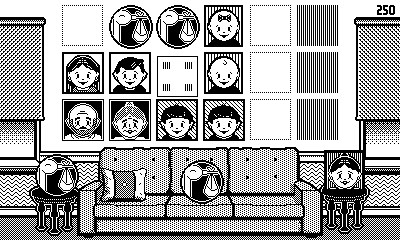 Other games released today include Necrosis, an on-the-rails shooter through a graveyard; Castle Helios, an exploration/puzzle game with a little combat that has a wizard with no powers trying to find six magic keys to escape a castle alive; Loopsy, a quirky arcade/puzzle game made exclusively for Playdate where players create as many loops as possible before the board fills up or the timer expires; and Along Came a Spider, where a cunning spider must retrieve an heirloom for The Monarch of The Hollow.
Earlier this month, on May 9, four other games were added to Catalog. The standout here is Post Hero, an adventure game where players take on the role of a mail carrier on his first day on the job. It's not a walk in the park, though. He'll need to outsmart a vampire, change a flat tire, foil a porch pirate, save a relationship, and learn magic – all just to drop off a few packages!
The other three games that were added to Catalog earlier this month include The Legend of Etad, a first-person dungeon crawler; Time From Earth, a narrative adventure set in space about finding a planet that can sustain human life; and Spike II: The Great Emu War, a run-and-gun shooter where a cat army tries to survive a horde of emus.