It's that time of year, friends! The house is filled with greens and reds, the music channels all start dropping the Wham, Buble and Mariah, the fridge fills up with eggnog and we gorge ourselves on fruit mince pie. It's such a special time of year!
We love the season at DDNet, and one of the best things about it is that it's also the perfect time to catch up on some games. When you're not juggling parties and gatherings, it's a slower time for work and it's easier to steal a bit of time on the side to play something new, or finally get through that game that you stalled on.
Each year at DDNet we run a "games of Christmas" list, that works just like an advent calendar. We count down to Christmas by sharing one game recommendation for the season each day. Crank up the Jingle Bells and get into the spirit of the season with these!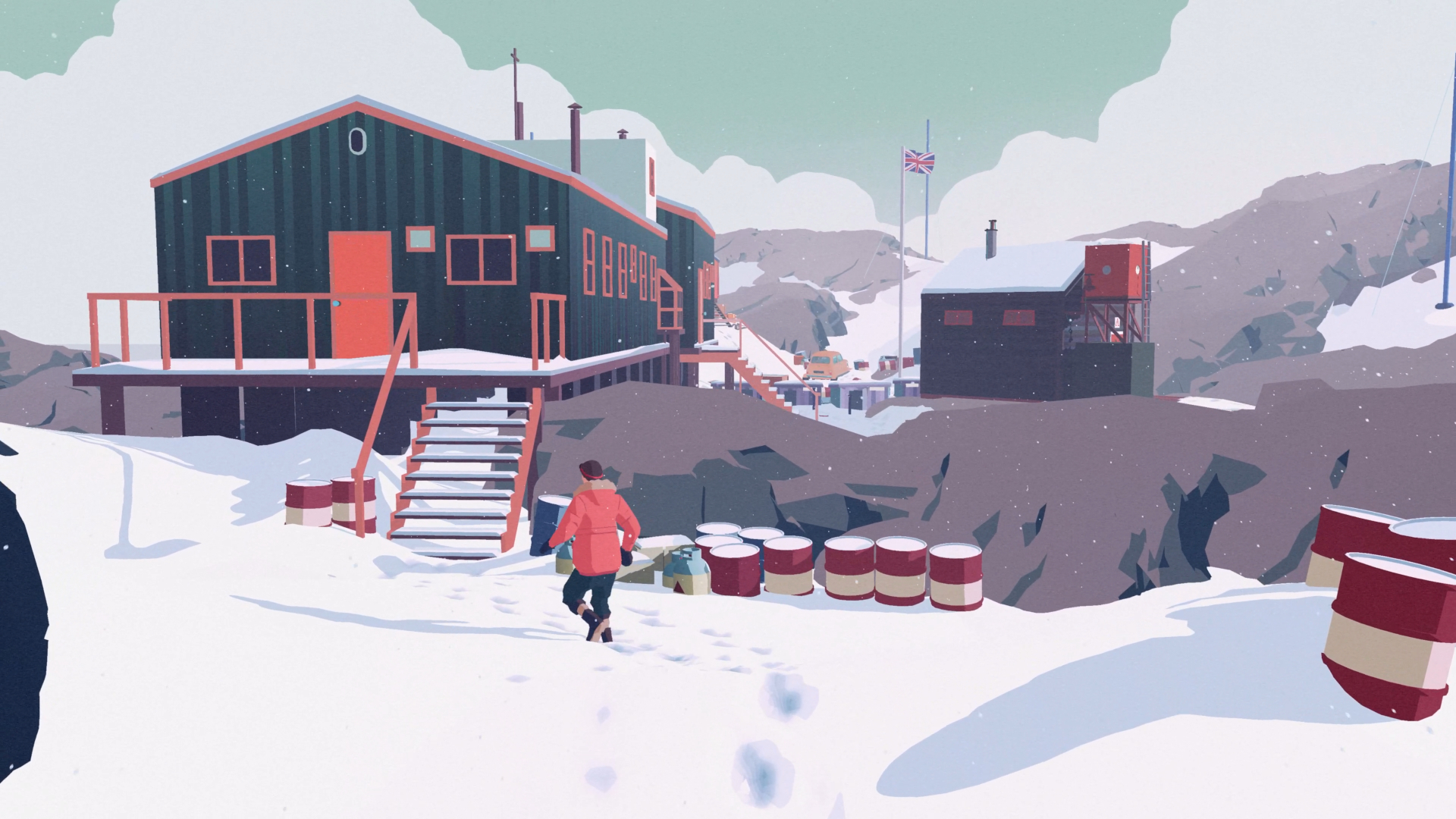 It's got snow in it, right? That's Christmas?
Yeah, okay, that might be a bit of a stretch (a lot of a stretch), and South Of The Circle doesn't even have the snow on the correct pole – as the name suggests this one is set in Antarctica, but nonetheless, you really should play this game. It's quite a magnificent bit of indie storytelling art. Cinematic and aesthetically beautiful, the game also weaves a strong and interesting plot, and one that, rarely even for the indie space, has some teeth and spirit to its theme.
As a game it's relatively sedate – it would be called a "walking simulator" if it played out in first person, but as a powerful and provocative piece of interactive literature, South Of The Circle was one of the best games released this year. As an added bonus, it's only a couple of hours long, so you can power through it in between bigger games while enjoying the Christmas downtime… although this is the game that will probably stick with you best of all.