Without fail, every single one of my kids has picked up the HyperX Clutch Wireless while I've been reviewing it, thinking that it was an Xbox One controller.
The resemblance is uncanny, and while you could debate whether or not imitation is indeed the most sincere form of flattery, it's pretty clear why HyperX has gone down the clone route for its hybrid mobile/PC game controller.
Lots of people genuinely do prefer the Xbox style for controllers over the approaches taken by console rivals Sony and Nintendo, and there's just enough points of difference with the HyperX Clutch Wireless to keep the Microsoft lawyers at bay.
The HyperX Clutch Wireless is a hybrid model pitched as being good for both PC users and those after a mobile game controller for Android devices.  The reality, having tested it, is that it's much better suited for mobile gaming, although it's a serviceable PC controller as well.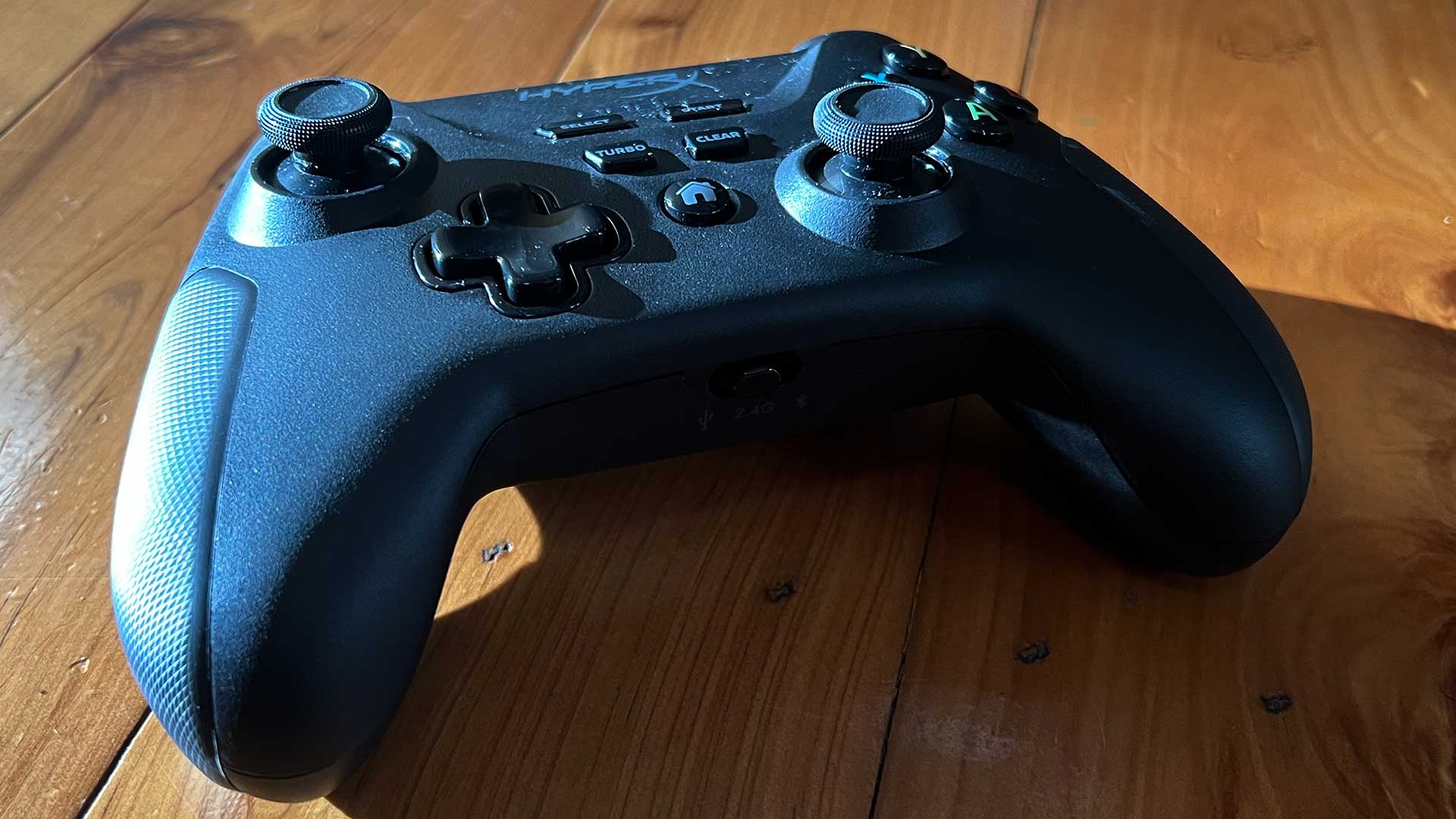 The big difference between the HyperX Clutch Wireless and a regular Xbox controller lies in the slot at the top of the controller. It kinda reminds me of the memory card port on OG Xbox controllers more than anything, but it's where the clip for holding your phone slots into place.
Like many other mobile controller clips it's adjustable to account for height differences between regular phone models, although it's a pity that there's no angle adjustment for when you're using it. Sure, I could dip my wrists to change up the angle, but that's going to get tiring after a while.
If your mobile gaming also incorporates vertical shooters or anything not set in a horizontal axis, it's not going to be a great choice either. One nice touch with the clip is that when you pop it out of the controller, you can also fold it down to form a stand for a phone, Switch style. It's the only way to get much larger foldable phones like Samsung's pricey Galaxy Z Fold 3 to work with it.
The clip holds most phones well, and there's a smart bit of design play with a small ridge at the very top. This minimises the possibility of the clip pressing in on side-mounted power buttons or volume buttons on most phones.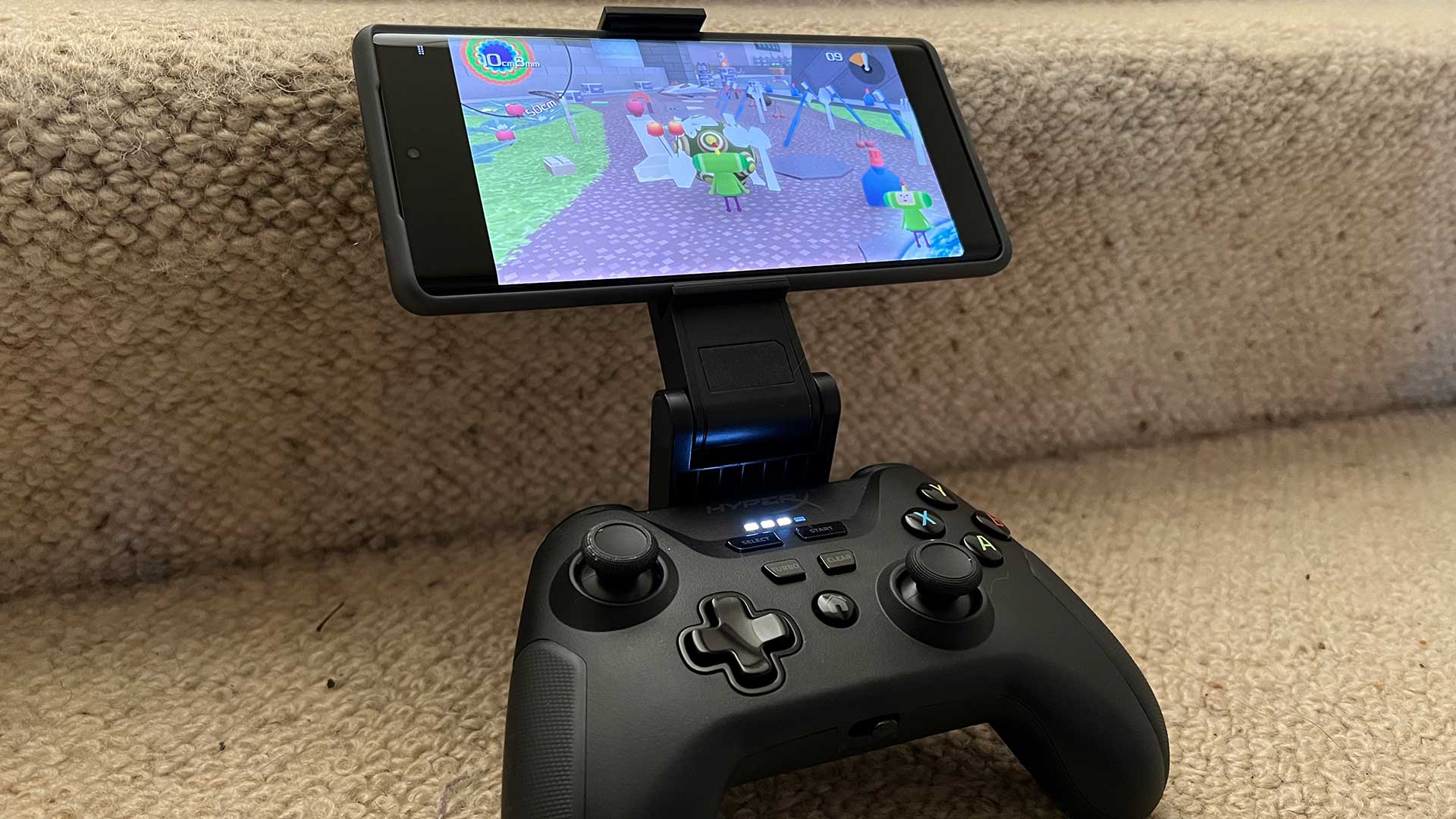 Actual button response is quite good, with solid sticks that feel close enough to "proper" Xbox controls for most games. There's a couple of weird labelled buttons on the front for Turbo and Clear options, but they never do anything at all, and they're not mentioned in the slim instruction pamphlet either.
Even hooking the HyperX Clutch Wireless up to a PC reveals nothing, because Windows doesn't even map them as buttons. It does make me strongly suspect that this is a reference design that HyperX has plucked out of a factory, but decided not to wire up for those functions… which would be weird.
The other factor – and this is super common with wireless mobile game controllers – is that the HyperX Clutch Wireless is quite light. That makes sense when you're adding the heft of a mobile phone to your gaming experience, but it does mean that it's very light for PC gaming.
There are other issues here too if you're hooking it up to a PC. Bluetooth for whatever reason doesn't work, instead relying on one of those tiny USB receivers… which I've already lost somewhere on my desk. I did test it, and it does totally work… but I'm blowed if I know where it is, and there's nowhere on the controller to store it between gaming sessions. HyperX also supplied a very lengthy USB-C cable to hook up the HyperX Clutch Wireless directly if you prefer the wired approach… Or if the USB receiver is hiding somewhere on your desk, silently taunting you.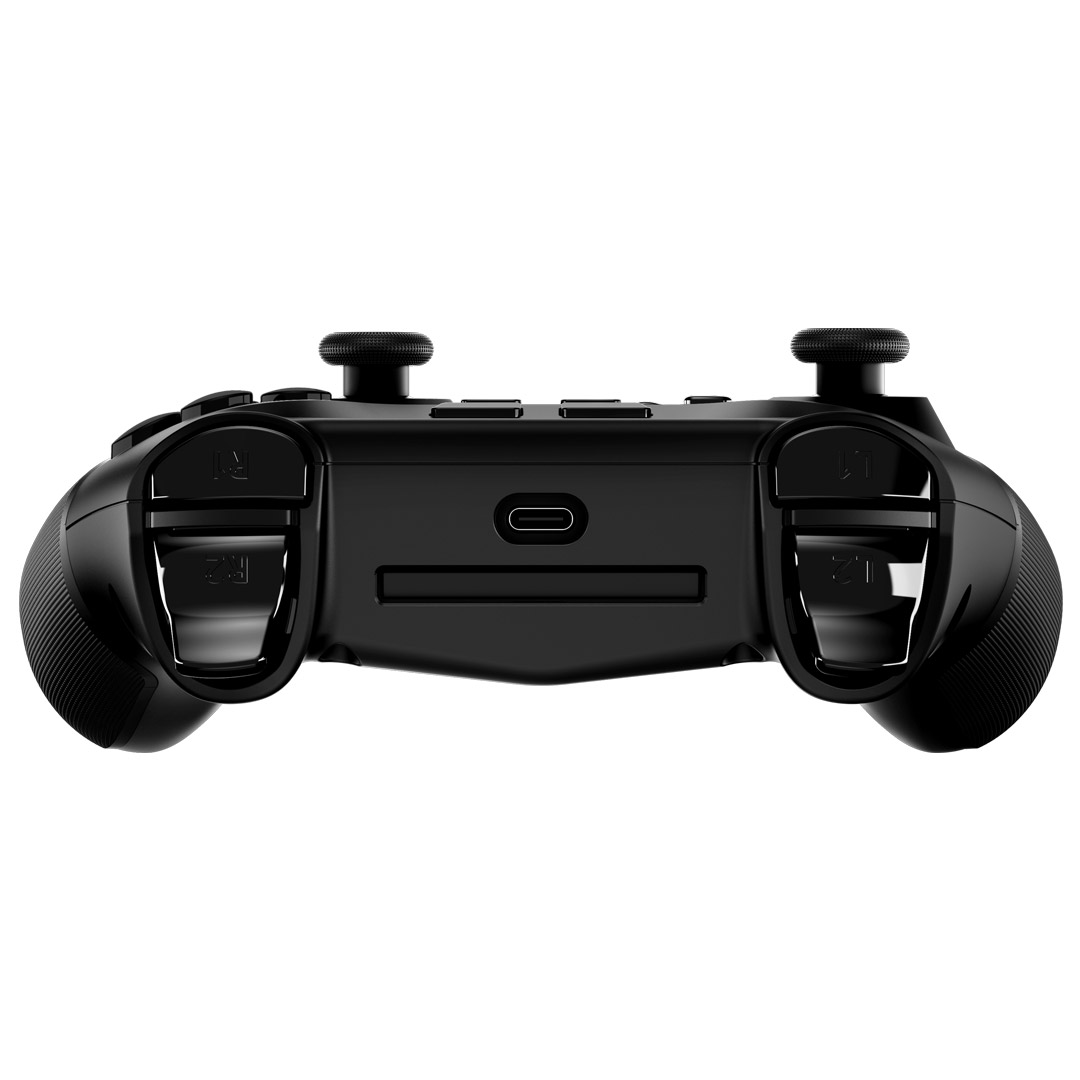 Either way, PC gaming is supported, but it's not why you'd buy the HyperX Clutch Wireless. For about the same price, you could score an actual Xbox controller and use that, after all.
Battery life on the go is really quite good. HyperX rates the HyperX Clutch Wireless as good for up to 19 hours of battery life. You can track this from the power indicators on the front of the controller, and while they're a little bright, they do represent the controller's power state pretty well. There's not a phone on the planet that will run for 19 hours without needing a recharge, so even lengthy mobile game fests are well catered for.
One minor catch here is that while the clip does allow for a USB C cable to pass through to the controller to keep it charged while playing, the same clip is likely to obscure your phone's actual charging port.
Out of curiosity, because Bluetooth is Bluetooth, I tested out pairing with an iPhone. It will pair, but it's not recognised by iOS as an MFi controller, so you don't actually get any in-game response from it.
There's a lot of choice when it comes to mobile game controllers. You could drop just a few bucks on something very cheap from the likes of Wish or AliExpress, and you'll get what you pay for there. The HyperX Clutch Wireless is markedly better than what you'll see there, while being a good degree less expensive than the side clip style controllers that ape the Nintendo Switch look.