Koei Tecmo has a reputation for producing games that go heavy on the fan service or sex themes – be that Dead or Alive, Project Zero, Atelier, or even the character designs in Samurai Warriors and Dynasty Warriors. Because of that, people have a particular idea of the kind of company that Koei Tecmo is, and many – particularly those in the west – would be surprised to find that it's just not that at all.
Around 30 per cent of Koei Tecmo's employees are women, and the company was a pioneer in engaging women, both as developers and players. For one famous example, one business unit within the company – Ruby Party – is credited with being the origin of the otome visual novel sub-genre (romance-orientated games that are principally designed for women players). The game that started it all was called Angelique, and the team at Ruby Party was, at the time, consisted exclusively of women.
Erikawa Mei, the Director of Ruby Party (and the daughter of Koei's founders, Shibusawa Kou and Erikawa Keiko), said that there was a real acceleration in the number of women in Japan's games industry in general, and that her own company was very focused on making the environment one that is accommodating and positive for all.
"As the number of women increases within the industry or within individual companies, the environment naturally also changes as well," Erikawa said. "I think it's becoming easier for women to be part of the industry, and we really do work hard to make an environment where all employees can have a good work/life balance, enjoy what they do and have a fulfilling career.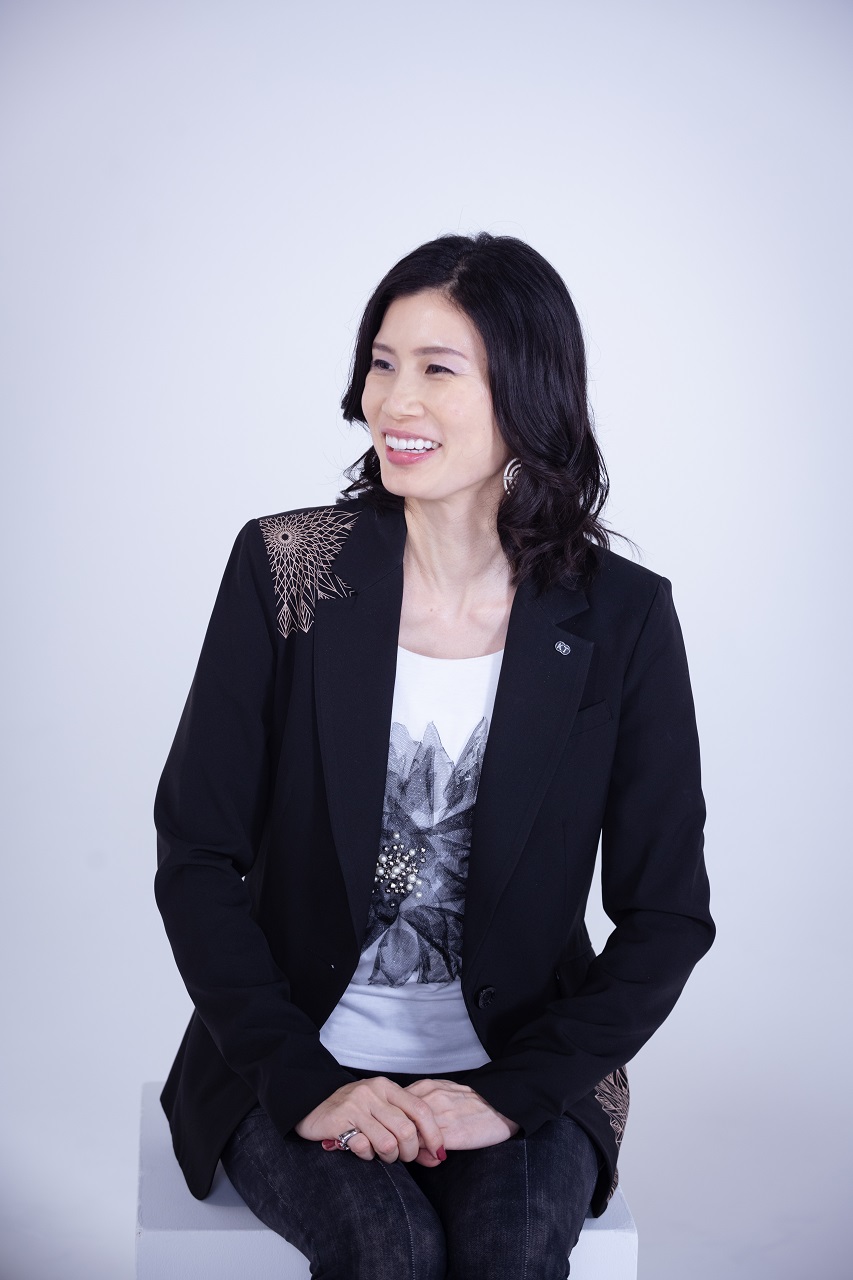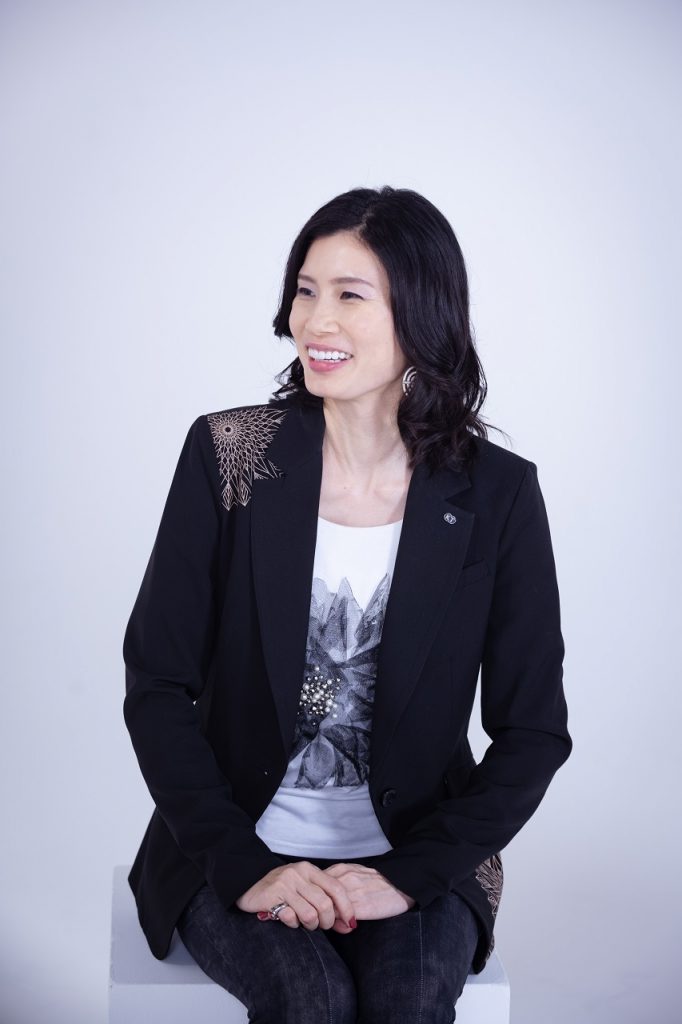 "That can't just be driven from a top-down approach, but rather, we need to listen to what the actual employees are saying. As the head of Ruby Party, I definitely like hearing the kind of changes that our people want to see in their working environment, and the more opinions that are shared among our people, the more it can become actionable inputs from management as well.
"When Ruby Party started 30 years ago Japanese society still expected that women would get married, have kids, and then work for the family. Things have changed, and the past 10 years, in particular, have seen some drastic changes, and I think we're moving in a great direction."
It has been nothing short of a travesty that Ruby Party projects are some of the few that Koei Tecmo doesn't localise for the international audience (along with a couple of horse racing simulations and, at times, the Romance of the Three Kingdoms and Nobunaga's Ambition strategy game series). We've watched the otome genre grow in the west courtesy of the success of Idea Factory, Voltage, D3 Publisher, and so many indie teams from all around the world, but the studio that has been responsible for it all remains focused on the domestic market.
That might well be changing now, however, because Ruby Party is about to release its first game in the west. In collaboration with another unit within Koei Tecmo (Omega Force), Ruby Party is behind Touken Ranbu, a Musou (Warriors)-licensed tie-in with a popular anime and mobile game. The entire property is popular predominantly with women, and so Ruby Party always seemed like the right champion for it.
"I'm personally a big fan of Touken Ranbu, so I approached DMM Games and Nitroplus (the creators of the original mobile game and IP owners) and asked them about doing an adventure game set in the world. They came back with a counter-offer to work on a Musou collaboration.
"At the time by pure coincidence my son picked up a magazine that polled readers on what they would like to see Koei Tecmo collaborate on next with the Musou series, and Touken Ranbu was the winner, so the timing was excellent.
"Of course, Ruby Party has limited experience in creating Musou games, so we asked Omega Force to work with us as well, and that's how we've ended up with this project."
Understanding the appeal of Touken Ranbu
While Touken Ranbu is of marginal interest out here in the west, in Japan it is a really, really big deal. The game launched in 2015, and has subsequently seen multiple anime productions, a stage play series, a live-action film and, now, the Musou title.
It is basically Kantai Collection (KanColle), a series about historical warships anthropomorphised into cute girls, but with Touken Ranbu, it is famous swords from history that have been anthropomorphised into cute boys. The swords really existed and all have deep histories and stories behind them, and the creators used that information to design the men to look like, and have the personality, of their respective weapons.
Within a year the game had over 1.5 million registered players in Japan, and the bulk of them were women. They got so invested in the game that they started getting interested in the history behind it all, and that became a term all of itself.  The biggest fans are katana joshi, or "katana women," who travel to museums to see and, where possible, pose with their favourite boys… I mean swords. Around the same time (and, most amusingly, to the consternation of the traditional fans of the event) the 2015 Wonder Festival figure expo became "completely dominated by hot male swordsmen," rather than the usual fleshy takes on the women from Fate, the Hatsune Mikus, and the KanColle characters themselves.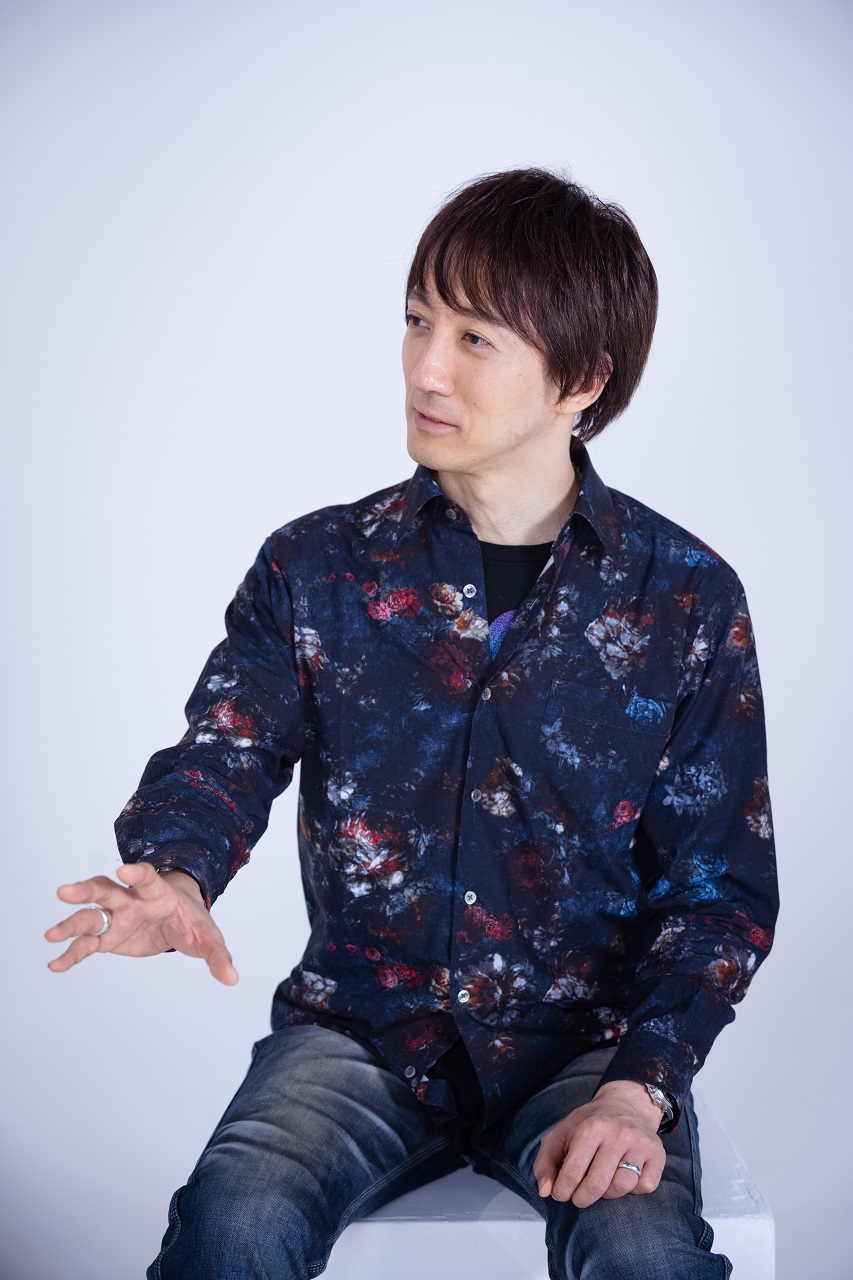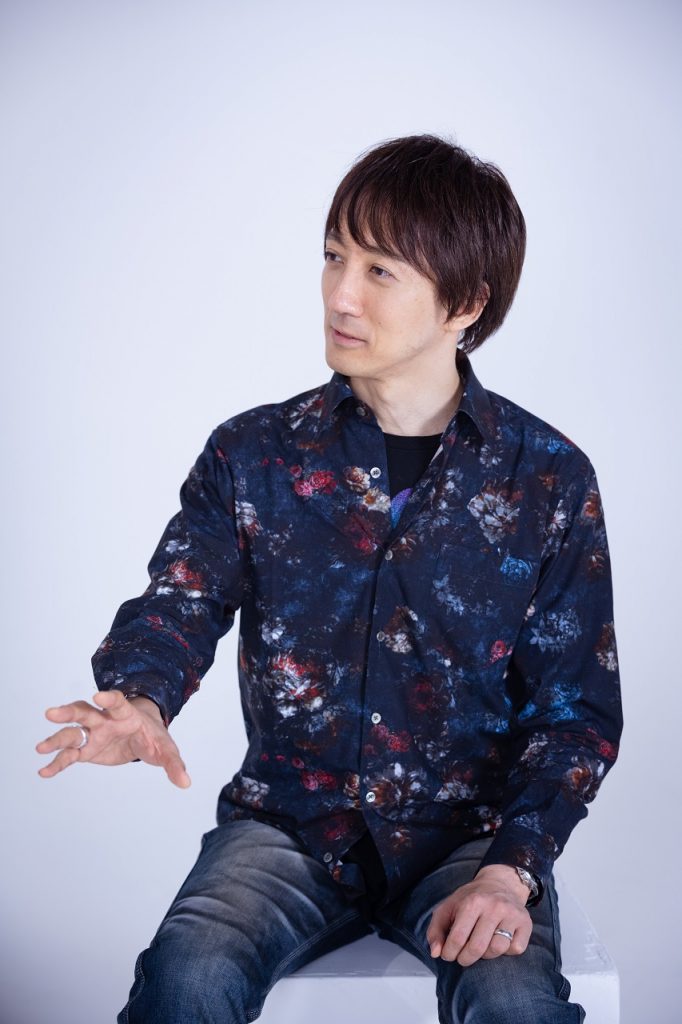 Furthermore, where the historical swords were destroyed or damaged in real life, fans of the game would get together to fund recreations or restorations. One sword got a 45 million yen replica pool successfully crowdfunded.
Related reading: On historical accuracy and Samurai Warriors.
All of this is great. Anything that gets people into history is a good thing. Anything that engages women in video games – particularly in Japan where the "nerd-obsessive" games are typically dominated by subjects that appeal to men – is a good thing. Touken Ranbu is a very good thing.
It's just not something that has translated so well outside of Japan, which has made its localisation a little curious. Certainly, the anime is widely available, but women aren't booking tickets to Japan to go see a sword in a museum, and if Samurai Warriors and Dynasty Warriors has long proven, you can barely get western audiences interested in history, even if they love the games and immerse themselves in their favourite series for decades. Sekigahara is one of the most important battlegrounds in world history, features prominently in every Samurai Warriors game and yet, to this day, I'm the only (western) hardcore Warriors fan I know that has actively gone to visit that (very conveniently located for tourism purposes) battleground.
Western audiences just don't respond to these kinds of things in the same way, which made me wonder why Ruby Party, Omega Force and Koei Tecmo would see value in the localisation of a game that in many ways relies on it. "We do understand that that that familiarity probably isn't there in the west," Sho Tomohiko, the Director of the project on the Omega Force side said.
"So overseas we're more aiming for the audience that is really interested in Japanese animation. There are a lot of people that appreciate attractive male characters, and I think once we get them interested, the story itself is something that is something that western fans will find interesting, even if they're not familiar with the swords. It touches upon the Sengoku Warring States period, and I think it's something that more people around the world will be interested in.
Is there anything more versatile than Musou?
In recent years, Koei Tecmo has applied the Musou "formula" to a staggering range of different properties. Anime titles include One Piece, Berserk, Fist of the North Star, The Heroic Legend of Arslan, Gundam and now (as far as the western audience is concerned) Touken Ranbu. There have also been video game applications of the structure, including Persona, Zelda, Fire Emblem, and Dragon Quest.
There's no inherent theme linking all of that together, let alone to the Dynasty Warriors and Samurai Warriors historical series' that constitute the Musou "core", so just how does Koei Tecmo go about selecting what properties to work on?
"What it what it comes down to is that the Musou structure has to have meaning for the base IP," Sho said. "It needs a lot of characters and for there to be situations where there are a lot of enemies on screen. That's really what we take into consideration when it comes to Musou.
"There's not that much that thematically links all these properties together, so fans come to them for various reasons. However, what is common is the exhilaration of being able to defeat a whole bunch of entities in a single blow. That's really what really keeps our audience loyal and also coming back to us, even as we move between such different properties with these games."
So a large ensemble cast, with plenty of excuses to have a lot of enemies on-screen… that means a Sailor Moon Musou is right around the corner, right?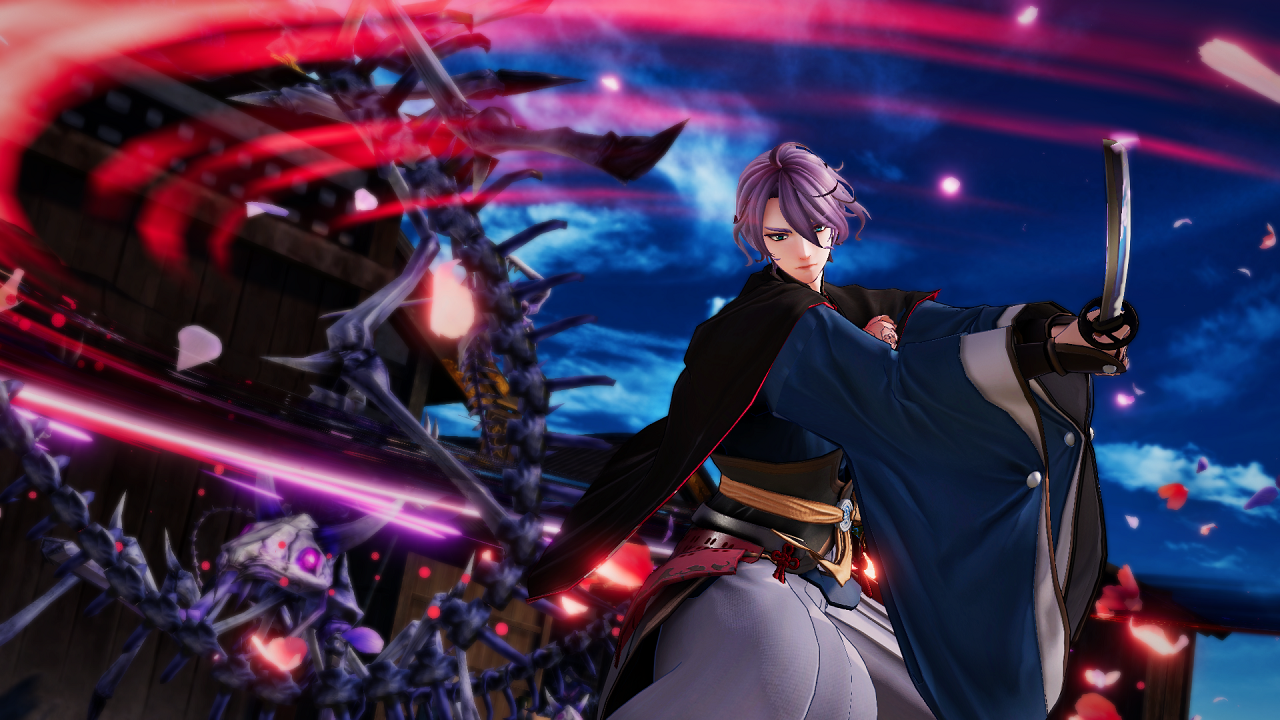 "We've actually heard that one come up many times in the past. It's disappeared. and then resurfaced… and then disappeared again. We can't say the chances of that one happening are zero," Sho said (with a laugh, don't start the rumour mill, folks).
With the interview wrapping up I had time for one further question, and asked Erikawa if this first effort at a global release for the Ruby Party brand was its way of testing the waters. Koei Tecmo has surely seen the expanding interest in the genre from western audiences, so could we see Angelique finally dusted off and given a localisation so that we can experience the genesis of a now-loved genre?
"Recently we have begun expanding into Asia," Erikawa said. "And so we've been seeing their response to that. Of course, we'd really like to take Ruby Party titles to a more global audience, so if there's the opportunity and need, and the audience is out there, then we would definitely like to extend and release more titles in English."