Welcome to Digitally Downloaded's regular catch-up news feature. With each issue we will bring you the best news that you may have missed. Grab the biggest mug you've got, fill it with your favourite brew, and catch up with us (and our favourite news anchor, Dee Dee)!

Heart of the Woods launches today for PlayStation
Valentine's Day; what a perfect day for a game called Heart of the Woods to launch! It's already available for PC and Nintendo Switch, but now it will be available for PlayStation 5 and PlayStation 4 as well. It's a paranormal fantasy yuri visual novel about investigation, ancient mysteries, and a love between two girls. It features full English voice acting, multiple accessibility options, and 4K support (PlayStation 5, PlayStation 4 Pro). Here's the PlayStation announcement trailer:
Maddie has spent years serving as manager/editor at her friend's paranormal vlog channel, but she's ready to go at it alone. She does, however, agree to one last trip with her friend Tara. They head to Eysenfeld, and they find themselves at the centre of a supernatural crisis that will change their lives forever.
Developed by Studio Elan and Ratalaika Games, and published by Sekai Games, Heart of the Woods will be released for PlayStation 5 and PlayStation 4 today (February 14). It is currently available for PC via Steam (launched February 2019) and Nintendo Switch (July 2021). It will eventually also be released for Xbox Series and Xbox One.
Square Enix announced Chocobo GP's first Season
It's time to prove once and for all that chocobos are the most superior creature in the world of Final Fantasy, not by fighting but by racing. Chocobo GP features fan-favourite characters such as Vivi and Steiner, as well as tracks inspired by the games. Of course, it's not just straight-up racing, as the entire thing is full of magic and mayhem.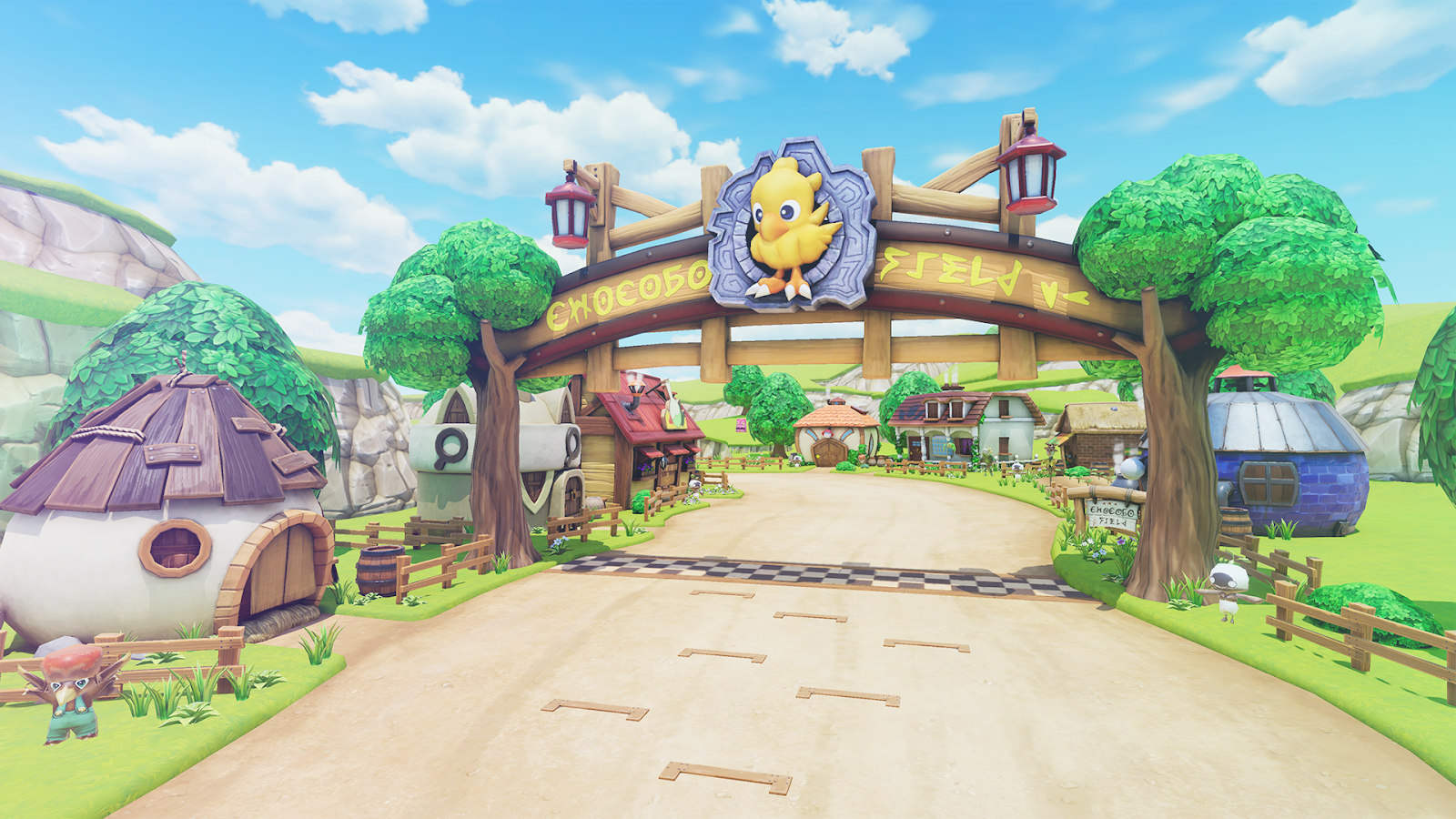 Square Enix has announced the game's first Season. Seasons last about two months each and feature a bracket-style tournament, Chocobo GP Mode. Each Season rewards special… well, rewards. This is the part I hate: an option prize pass can be purchased, giving those players access to additional rewards and the ability to earn resources more efficiently. All players that participate in Season One will obtain 800 mythril, or the equivalent of one prize pass. This allows them to get Cloud as a level reward.
Developed and published by Square Enix, Chocobo GP is a Nintendo Switch exclusive. It will be released on March 10; digital pre-orders are open now via the Nintendo eShop.
Disgaea 6 Complete coming to PC, PlayStation
Disgaea 6 is making a comeback, this time with the Complete edition (which is common for Disgaea games). It includes all characters and cosmetic DLC from Disgaea 6: Defiance of Destiny. North American pre-orders for a limited edition are open now; a different limited edition is currently available to pre-order in Japan. Here's the announcement trailer:
Zed is a zombie on a quest. He'd rather not be stuck on the lowest rung of the Netherworld with his sister, reasonably enough. A God of Destruction threatens their way of life, and Zed must use his Super Reincarnation ability to fight against it. He'll meet new friends, visit chaotic worlds, and learn the power of sibling love. The tactical combat is described as over the top, and comes complete with special attacks and lots of allies to choose from. There are customisable gameplay features, including Autoplay and Demon Intelligence.
Developed by Nippon Ichi Software and published by NIS America, Disgaea 6 Complete will be released for PC via Steam, PlayStation 5, and PlayStation 4. In Japan, the PlayStation 5 version will launch on June 16. All three versions will launch this summer in North America, Europe, and Australia. Disgaea 6: Defiance of Destiny first launched in Japan in early 2021, with a worldwide release that June.
Juvenile RPG LOOP8 will launch this year… in Japan
I didn't LOOP8 when I was talking about last week's Nintendo Direct (it wasn't featured in the version I was covering), but I think it's worth really taking a look at now. Described as a juvenile RPG, LOOP8 is set eight months after all hope for humanity was destroyed. It's about both the ordinary (everyday life) and the extraordinary (the space between this world and next). Take a look at the trailer (different from the Direct segment):
Nini has lost his home and family to an ancient calamity, the Kegai. He arrives in a peaceful town to stay with his mother's relatives. He's met by Konoha, who claims to be one of these relatives. All the townsfolk say the town has nothing, but it's all new to Nini. He'll continue to search for humans possessed by Kegai while also forming relationships with those around him. If a human is possessed, Nini enters the space between this world and next to confront the creature head-on. So why LOOP8? Well, the game can loop: if players want to restart something, such as creating bonds with someone or dealing with the Kegai, time can be rewound to a certain point while retaining the player's current state.
As announced by Marvelous, LOOP8 will be released for PlayStation 4, Nintendo Switch, and Xbox One sometime this year in Japan. My fingers are crossed that it won't be too much longer for a western release!