Well, the week is over. All the showcases have happened. So many games have gone in my head then right back out, as something else needed to take its place. However, there are definitely standouts from each showcase, which I've compiled here along with screenshots, trailers, and links to the showcases themselves.
If you're coming to FMV game Plumbers Don't Wear Ties expecting phenomenal acting and story writing, you'll probably be disappointed. If you come in expect a fun and corny experience, remastered for current consoles, then Plumbers Don't Wear Ties – Definitive Edition may be for you. It's a visual novel and dating sim that had a very limited distribution at back in 1993. That's not terrible surprising, because it had absolutely terrible reviews that dug into its production value, storyline, acting, and actually being more of a slideshow than an FMV game. It's widely considered one of the worst video games of all times, which is honestly reason enough to play it! The story follows John (a plumber) and Jane. Both are being pressured to find love, and when they meet John instantly falls for Jane. The narrative from there is kind of… consulted. Yet the game remains my highlight of Limited Run Games' showcase, oddly enough. I think it's mostly due to my morbid curiousity.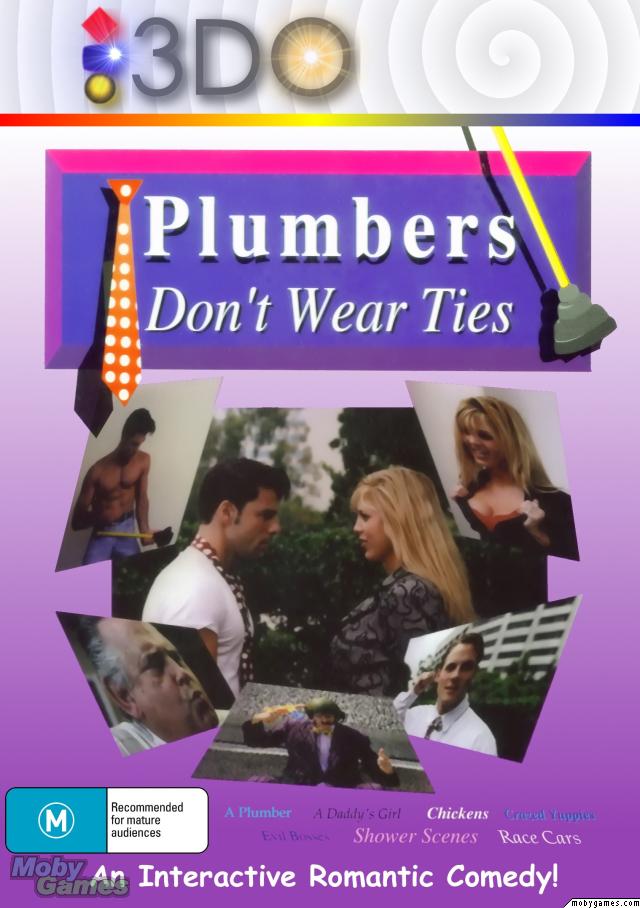 Developer by Jordan Scott, Arbiter is set in a world plagued by Ethers and Umbras, demonic spirits. The protagonist is Ashe, a new Artbiter who needs to hunt the creatures that are threatening humanity. Arbiters (well, Arbiter, there's only one because the last one was defeated) have the ability to switch between light and dark power, which is what allows him to fight the spirits. Ashe will travel the world with two companions, Dove and Raven. It's a game designed around its combat; Ashe is versatile and can do anything from sword combos to warping across the battlefield. Equip up to eight abilities, and transform between four different spirit forms. Arbiter is inspired by Kingdom Hearts and Devil May Cry, along with anime influences affecting character design and narrative style.
If you thought What the Golf was batty, wait until you see What the Bat! The player has a bat in each hand, but never play baseball; instead, they try to complete outlandish tasks. There are 100 tasks, each increasing in difficulty. Based on the trailer, expect tasks like making breakfast, playing pinball, getting food from a vending machine, and petting a dog. As the player progresses, they'll unlock new arcade games to compete with friends for high scores. Now, I generally wouldn't include a quote here, but what the Game Director and Triband (the developer) said is hilarious to me: "After years of failing to understand the rules of golf we are pursuing a new passion: failing to understand baseball."
Yes, it is safe to say I have an obsession with Bear and Breakfast. It's one of a handful of bear-based games shown off in the last week, but by far the one I'm most interested in. It's a laid-back management sim slash adventure game where you're a bear that builds and runs a bed and breakfast. Relatively straightforward, no? Hank discovers an abandoned shack in the woods and decides to turn it into a money-making business for tourists. Players can build and personalise the inn with dozens of guest rooms, bathrooms, parlours, and more. Each room can then be further customised. Bear and Breakfast will be released for PC via Steam and Nintendo Switch on July 28.
Humgrump realises that he's the villain is a storybook, and will forever be losing to the forces of good. To change this, he kicks out the heroic Jot from their two-dimensional world into the real, three-dimensional world. Now Jot is in danger, as well as of his friends. The game jumps between the 2D and 3D worlds. It's described as an action-adventure game that involves solving puzzles, boxing badgers, flying with a jetpack, and enjoying delightful surprises.
Venba is a narrative cooking game where you play as a mom who immigrates to Canada with her family in the 80s. Despite playing as a mom who cooks, I promise you this is nothing like Cooking Mama. Players will restore lost recipes to remember the taste of home. They'll also hold branching conversations. There is also a chance to explore different narratives. Venba and her son struggle to communicate, partially due to language. She feels guilty for moving to Canada and doubles down on who she used to be, and that includes language. Venba is a story of family, love, and loss. It's soundtrack is inspired by Indian musicals.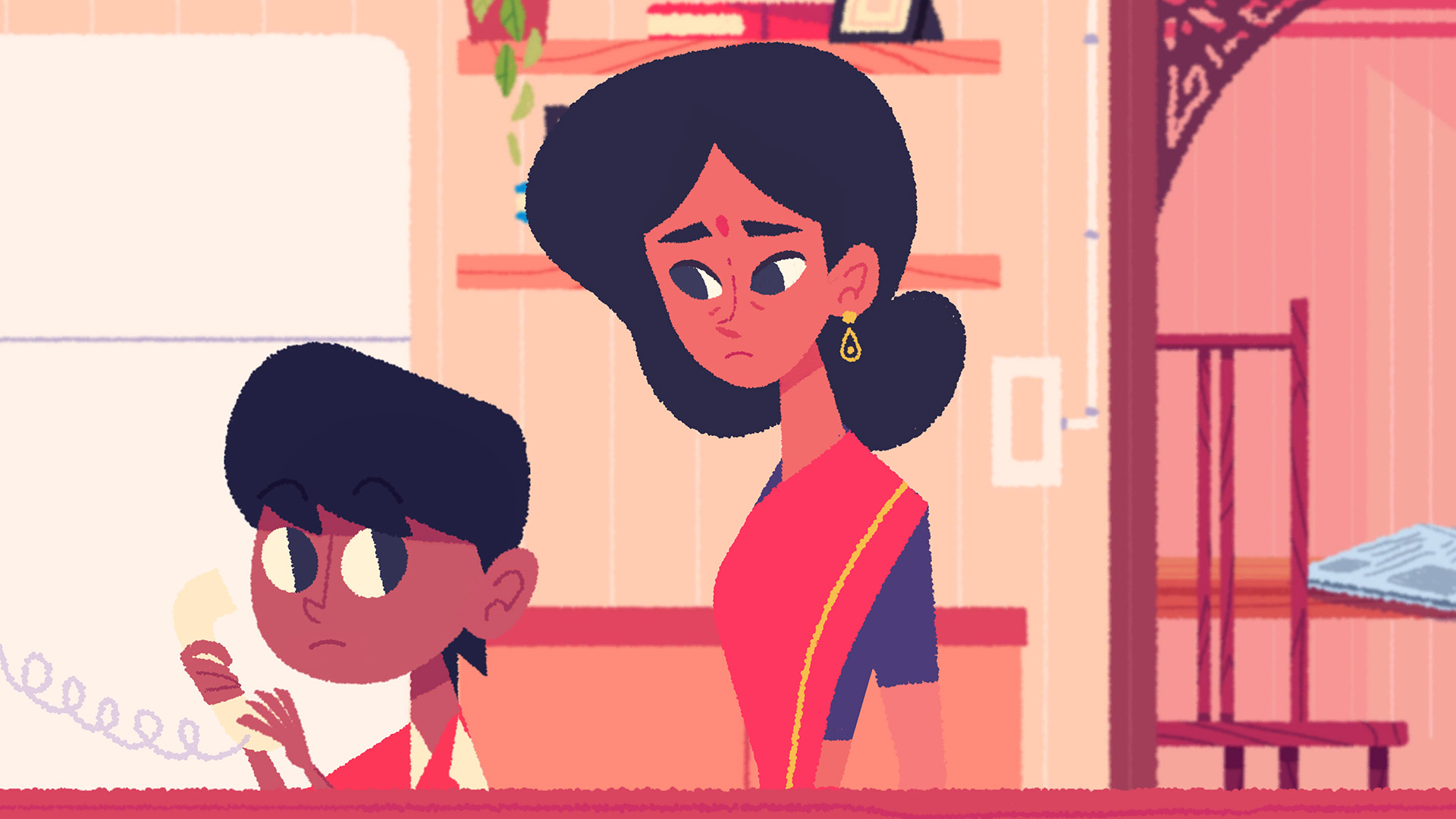 When Elise and her fiancé decide to settle near the French coast, she never realised she would end up completely alone. The area is inspired by the region of Brittany. Elise is now stranded, surrounded by strange phenomenon in a posts-Cold war climate. She will have to unravel the region's mysteries, its cult, and its lighthouse. Explore the area and interact with the environment, but be sure to get home before nightfall. Manage a limited inventory. Change the weather to forge new paths or solve environmental puzzles. Most importantly, fight for your life.
Ugly is a dark and twisted fairy tale that uses an innovative mirror mechanic to create a shadow of the player that can be swapped with to solve puzzles and find your way around the wicked place. What is the wicked place? It's the recesses of a tormented nobleman's mind. The game features challenging puzzle rooms, hidden rooms and towering bosses, and is described as a reflective puzzle platformer. Puzzles can often be solved in a variety of ways. Each puzzle room provides a new piece of the story, so solving them all creates the whole picture. After the game ends, unlock an alternate ending by solving hidden rooms. The mirror reveals all, but beware… sometimes the truth is ugly.
Nobody should be that surprised that I'm writing about Ooblets again. I've spent dozens (possibly hundreds) of hours playing the game in Early Access, and I can honestly say it is one of the happiest games I have ever played. It has a couple facets, including a mystery narrative, but the guts of the game are in Ooblets and farming. Collecting Ooblets allows you to use them in dance battles versus other Ooblets; if you win, the lead Ooblet in the other party will drop a seed that you can then plant to grow your own Ooblet of that type. Each Ooblet has three versions, common, uncommon, and gleamies. Gleamies literally sparkle, making it more fun to have them running around after you. The dance battle music literally makes me dance, it's so good. The farming part is relatively standard: make plots, grow things, water things, weed things, harvest things. You can set Ooblets that aren't in your party to tend to their own little gardens too. What you grow can be used to battle Ooblets and fulfill quests, or you can sell it for cold hard cash.
Become a first-year student of the magical arts. First, though, customise your look; choose body type, clothes, face, hair colour, skin colour, accessories, height, and makeup. Basically, players can look how they want and nothing is gendered, which is great! Arrive at the Academy of Greifenstein, located in a world at a time quite like the real one. A strange incident happens on the first day, causing pure turmoil. Save the ever-changing castle and rescue your schoolmates. Use spells creatively to fight off magic creatures, explore the grounds, and uncover the castle's secrets. Play it alone, or go co-op either online or locally.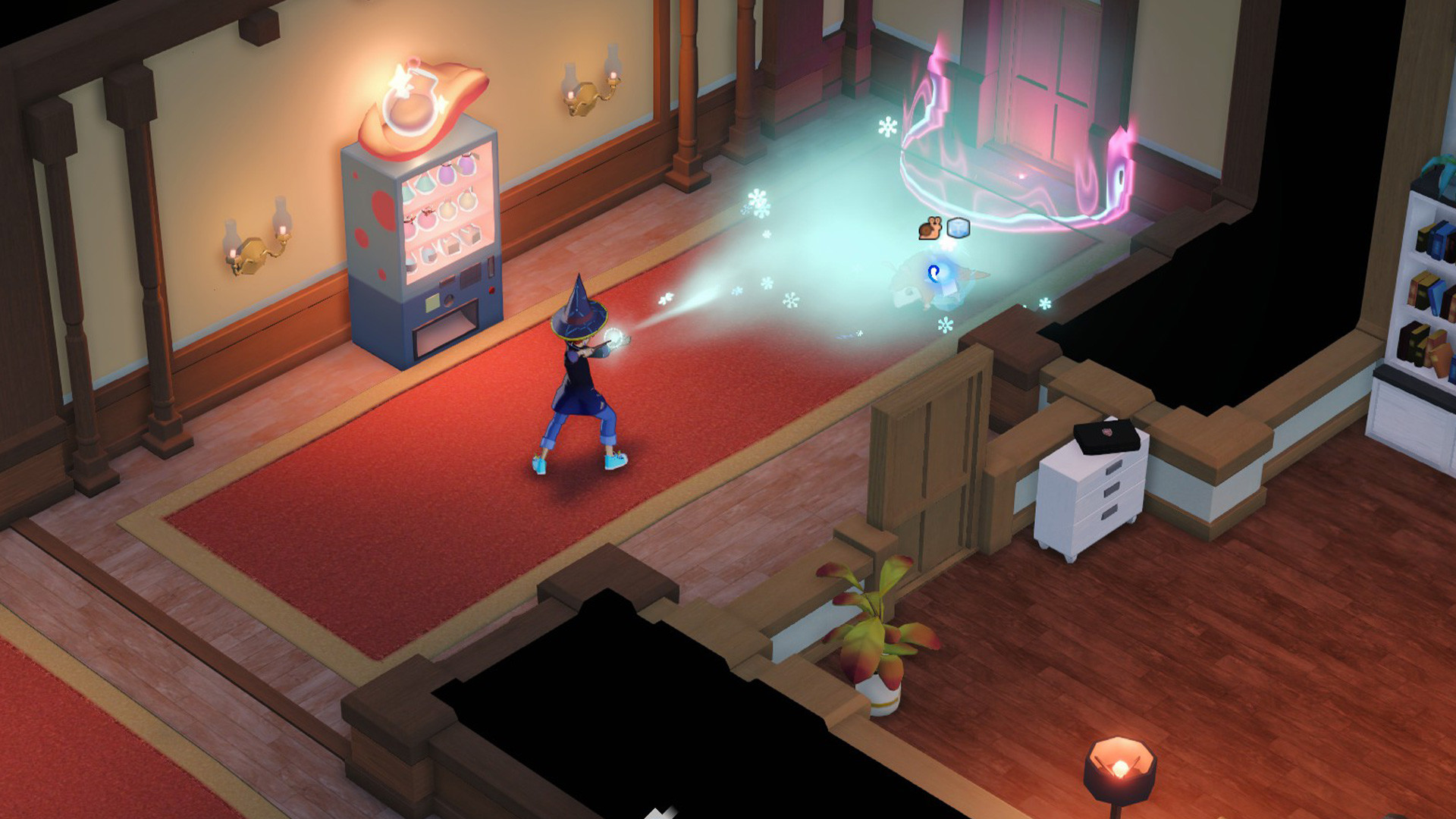 I've played a beer-brewing management sim before (I believe it was called Fiz?) but this looks completely unlike what I've seen before when it comes to this niche category. If you don't have room to brew beer at home, I bet you will if it's inside a computer or console! Use realistic chemistry simulations to brew everything from IPAs to stouts. There is a huge range of ingredients and equipment. It's even possible to come up with your own recipes. Customise the workspace, create recipes and labels, unlock new equipment, and enter competitions. Experience a story in Brewmaster Mode, or nuts or chill out in Creative Mode, which is a sandbox with everything unlocked.
The word "pentimento" describes art in the presence of earlier strokes that have been painted over. Think painting something but being unhappy with it, painting over it instead of keeping it. I'm convinced there's a link between the word and the game Pentiment, not that I have any proof. Pentiment is a historical mystery RPG with a heavy focus on character developer and choice-driven storytelling. The art is heavily stylised (it reminds me of illuminated manuscripts), and the story is set in 16th century Germany. A clever illustrator, Andreas, is caught up in a series of murders spanning over 25 years. He alone possesses the wit and the will to explore the killers. Each decision he makes brings him close to the centre of an underlying conspiracy.
I've probably worn everyone out with all my mentions of Immortality over the past week, so let's keep this brief(ish). Immortality is an FMV game based on old film footage of an actress who has since gone missing. Watch scenes from three films, in three decades, and try to uncover what happened to Marissa Marcel. The gameplay is simple: click an object or a person, and the game will scan through that thing and find other scenes containing it. It's like going down a never-ending rabbit hole, which is why I love Sam Barlow (and Half Mermaid Productions): the games are just so immersive, so in-depth you never want to stop playing. It will be released on July 26, 2022.
So My Lovely Wife is one of the more out-there games on this list, and I think that's why I love it so much. It's a combination of dating/management/alchemy sim. A man named Jake loses his wife, and a mysterious man teaches his how to summon dozens of succubi. The purpose is to make the succubi fall in love with Jake so he can use them as a vessel for his late wife's soul. There are over 40 endings, including one for each succubi and two endings found by follow Jake's darkest desires. My Lovely Wife is available now for PC and Nintendo Switch.
Capcom Showcase: Resident Evil Village – Shadows of Rose DLC
The Capcom Showcase was mostly about shooting gun at stuff, a genre that I'm not entirely fond of. What really did stand out, though, is upcoming DLC for Resident Evil Village. Titled Shadows of Rose, it follows Ethan's daughter sixteen years after the events of the game. Rose isn't a normal girl. She meets a girl identical to herself in a place called the Realm of Consciousness, where time and space is warped and the world attacks. Her guide is an invisible being who calls himself Michael. How will she find freedom from her powers?